| | |
| --- | --- |
| Lost Worlds Trail Series. Post Race Travel and Tours: Sweden | |
Event Details
Make the most of your travel abroad by extending your trip and enjoying a unique holiday after your race brought to you by Combadi Experience Travel and Lost Worlds.
We want to encourage our participants to extend their stay and explore each country beyond where the routes will take you for the Lost Worlds Trail Series. With that in mind, we have partnered with Combadi Experience Travel who specialize in unique travel itineraries and have customized tour options for all of our races and for our participants planning to extend their stay.
 All of our holidays will start the day after the race unless some other schedule is agreed upon between guests and tour providers in advance.  
Italy trips commence May 12th, 2013.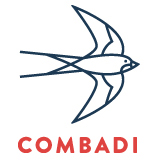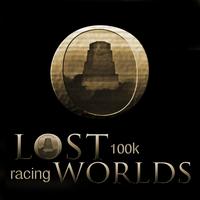 Organizer
Lost Worlds Travel
Lost Worlds Racing
http://www.lostworldsracing.com
our races
a set of non-stop 100k and 50k foot races taking you to the world's most inspiring World Heritage sites. Endurance events at places of matchless and enduring beauty.
Many of these places are widely known for their otherworldly beauty and mystery but the rugged and scenic trail selected by our experienced race staff is going to be the main feature of each event. Come join us along the Ireland's world renowned Antrim coast for the Causeway Crossing, in Italy for the Tuscany Crossing or Amalfi Coast Crossing, in Sweden for Vikings Crossing or in Romania for Transylvania Trail, an epic and challenging mountain ultra of 106k. 
Some of our races reward UTMB points and the Transylvania Trail 106 awards 5 points for UTMB
The format welcomes individuals or teams. Come spend the weekend, race and then raise a glass to your amazing achievement! You have to check it out and then you have to make a plan, train hard and make it happen!
find your way

Check out our new week long running trip options
Lost Worlds Travel


our philosophy
is simple. Set ambitious travel goals and experience wondrous places. We work with people who are passionate about travel  and providing authentic, immersive experiences that are well researched, well executed  and difficult to replicate. Our staff and trip guides will be available or with you the entire time to assist you in any way.
Our clients are runners who like travel and travelers who like to run. With Lost Worlds Travel we have gone beyond offering an incredible race and have put together a well tailored, multi-layered and memorable running holiday, nuanced and thought out...and all the while building up to Race Day. Each trip will be 4-5 days in duration, including race day.
Our team has been looking after runners at the destination races we dream up for over 10 years. We believe that this approach of keeping our groups small in size - 10-12 guests each outing  - will allow us to prepare and manage a truly remarkable and singularly rewarding experience for each group. As well as having interesting program of daily excursions we will have optional running tours of 5-10k  scheduled to keep you legs moving and ready to race. We will also have plenty of free time to allow you to strike out and explore the area on your own.
We invite you to join us for a one of a kind trip with your friends or on your own. You'll find good company here.
Lost Worlds Travel - More info
Lost Worlds Racing - More info