An independent concert series under the stars at Lost City River North. Headlining acts are Paul Babe and Ellsworth.
About this event
Presented by Do303, Lost City Live is excited to welcome Paul Babe and Ellsworth on June 11. Music begins at 7:30 p.m. and the patio will open one hour prior (at 6:30 p.m.) for attendees only.
With a unique American alt-pop sound, this is the year of the Babe. Singer-songwriter and multi-instrumentalist Seth Evans draws inspiration from his Great Lakes upbringing, most notably by deriving the name Paul Babe from the giant, superhuman lumberjack of Northwood's lore who's faithful companion was the Blue Ox, Babe. The music is based on ambition, raw feelings, natural occurrences; moments big and small that were always meant to happen. His sound is both genuine and rich in spirit, as his upcoming music is truly a labor of love. He makes beautiful sounds and then butchers them, obsesses over spaces but is not entirely minimal. The finished product often depicts a deceptively dense greenhouse of sound. The drum arrangements sway a little bit electro and a little bit organic. In his hierarchy of songwriting and production priorities, melody always reigns supreme. When the cake finally comes out of the oven it is often a homemade and gritty but bonafide result.
ELLSWORTH is a lyrical storyteller and an infectious performer. Her melancholic slant to the folk genre has been compared to likes of anti-folk greats such as Regina Spektor and Angus & Julia Stone. Her self-titled debut album ELLSWORTH is a chilling combination of raw lyrical storytelling skilled musical composition and mastering. Each song feels like a breath of fresh air amidst the chaos, and her songs "Growing Pains" and "Fight or Flight" release the feelings of fear, pain or unease that often accompany us through life's unpredictable trek.
Lost City will offer food and drink to enjoy during the shows including cocktails, wine, beer, and snacks from chef Silvia Hernandez. Food and drinks will be served from a walk-up window to minimize contact throughout the venue.
Parking is free - please park in the overflow lot on the southwest side of the Taxi complex and avoid parking in any spots marked for residents.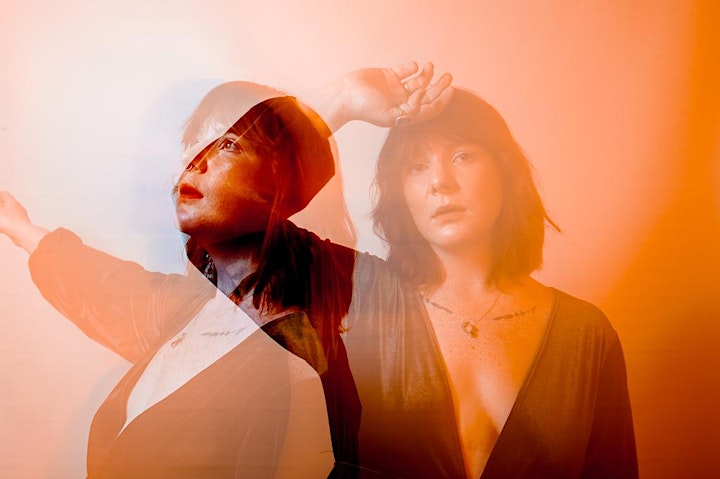 Organizer of Lost City Live - Paul Babe with Ellsworth
Lost City is a mission-driven, community oasis with locations at the River North Taxi campus and Capitol Hill. The name Lost City is meant to capture both a global and local perspective on progress. Lost City is dedicated to creating a better Colorado by supporting the needs of marginalized communities and providing a safe space for opportunities and cultural exchange. Lost City is proud to be a founding member of the Denver Metro Emergency Food Network (www.denverdelivered.com), a joint effort started in March 2020 to respond to food insecurity during the COVID-19 crisis. The Taxi location offers specialty coffee, delicious house-made food, catering, and a full bar. The Capitol Hill location is currently serving specialty coffee drinks with plans for a fresh and seasonal food menu in the near future. For more information, visit lostcitydenver.com.