An independent concert series under the stars at Lost City River North. Headlining act is Megan Burtt with opener Holly Lovell.
About this event
Presented by Do303, Lost City Live is excited to welcome Megan Burtt with opener Holly Lovell on July 31st. Music begins at 7:30 p.m. and the patio will open one hour prior (at 6:30 p.m.) for attendees only.
Megan Burtt is a performing songwriter. She has played music on almost every continent, summited Mt. Kilimanjaro and survived a gluten free diet for a decade now. She and Oprah share the same enneagram number. She wishes she'd learned music in a Southern Gospel church and dreams of becoming an olive farmer in Spain. And, you never know, life is a long time.. and longing is a great source of inspiration. Megan is currently working on her fourth and five full-length albums in Colorado. Yes, at the same time. She agrees that was questionable decision making.
Denver-based singer-songwriter Holly Lovell crafts songs that capture aching intimacy and vulnerability through perceptive storytelling. Using a mix of both acoustic and electric guitar, Lovell's alternative folk style songs are delivered with strong melodies and spirited conviction. She has been influenced by the lyrical prowess of artists such as Patty Griffin,Brandi Carlile and Bruce Springsteen. Lovell's vocals have been likened to both Maggie Rogers and Ingrid Michaelson 'but with far more gumption.' says The Denver Post, 'She understands her songs and the power behind the lyrics. It's personal for her, for her band and every person that listens.'
Lovell's latest release, Still Frames (2016), was recorded with Colorado producer Joe Richmond (Churchill, Brent Cowles, The Still Tide). Lovell has opened for acts including The Fray, Phillip Phillips, and Katie Herzig, and has performed at festivals such as the Cayamo Music Cruise and the Underground Music Showcase. Holly is currently recording her fourth project and will release a new single, 'Judas,' produced locally by Ben Wysocki, at the time of the show.
Lost City will offer food and drink to enjoy during the shows including cocktails, wine, beer, and snacks from chef Silvia Hernandez.
Parking is free - please park in the overflow lot on the southwest side of the Taxi complex and avoid parking in any spots marked for residents.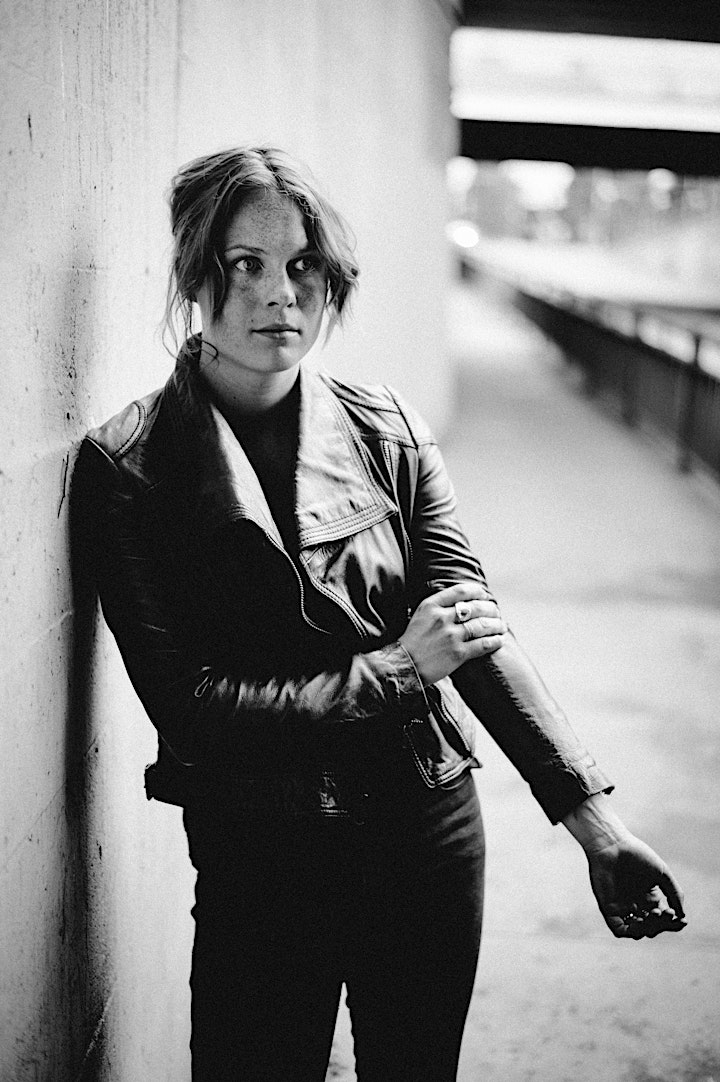 Organizer of Lost City Live - Megan Burtt with Holly Lovell
Lost City is a mission-driven, community oasis with locations at the River North Taxi campus and Capitol Hill. The name Lost City is meant to capture both a global and local perspective on progress. Lost City is dedicated to creating a better Colorado by supporting the needs of marginalized communities and providing a safe space for opportunities and cultural exchange. Lost City is proud to be a founding member of the Denver Metro Emergency Food Network (www.denverdelivered.com), a joint effort started in March 2020 to respond to food insecurity during the COVID-19 crisis. The Taxi location offers specialty coffee, delicious house-made food, catering, and a full bar. The Capitol Hill location is currently serving specialty coffee drinks with plans for a fresh and seasonal food menu in the near future. For more information, visit lostcitydenver.com.