An independent concert series at Lost City River North. Headlining act is John Common with opener Nina de Freitas.
About this event
Presented by Do303, Lost City Live is excited to welcome John Common with opener Nina de Freitas on Friday, November 5th. Music begins at 7:30 p.m. and the venue will open one hour prior (at 6:30 p.m.) for attendees only.
John Common wishes he was a filmmaker or a painter, but due to a run-in with his older brother's record collection at an impressionable age, he ended up with an obsession for making music instead. He's constantly writing songs... they range from raucous and snarly, to experimental and introspective, and lately, grooved, layered and darkly beautiful.
At his core, he's a writer. But you know how it goes. You get an idea, you write a song, you write 20 more, you make a record… Next thing you know you're on tour with a bunch of friends wondering why you're standing in a parking lot at load-in somewhere in Ohio drinking warm vodka out of a bottle you hid next to the spare tire in the back of the van. You play the show totally housed and start making up new lyrics on the spot because why the fuck not. Your band stares blankly at you. The audience stares blankly at you.
Later that night in the pungent motel room that smells like bad decisions and hand soap, you stare blankly at yourself. Then it hits you: this is stupid. You vow to quit this music thing, grow up, and go do what people do when they grow up or whatever. But you know how it goes. You get an idea, you write a song…
Nina de Freitas is a singer-songwriter currently based in Denver, CO. Born in Brazil to musician parents, she has been singing and writing for as long as she can remember. She is currently working on her next project which will be released in 2021.
Lost City is proud to feature the food of Sylvia Hernandez, a graduate of Comal Heritage Food Incubator. She provides fresh and tasty shareable small plates, and we will also have cocktails, wine, beer, and zero-proof drinks available.
Parking is free - please park in the overflow lot on the southwest side of the Taxi complex and avoid parking in any spots marked for residents.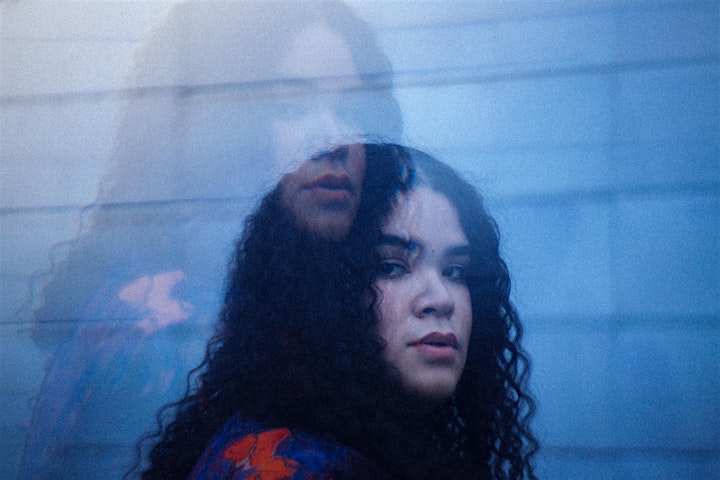 Organizer of Lost City Live - John Common with Nina de Freitas
Lost City is a mission-driven, community oasis with locations at the River North Taxi campus and Capitol Hill. The name Lost City is meant to capture both a global and local perspective on progress. Lost City is dedicated to creating a better Colorado by supporting the needs of marginalized communities and providing a safe space for opportunities and cultural exchange. Lost City is proud to be a founding member of the Denver Metro Emergency Food Network (www.denverdelivered.com), a joint effort started in March 2020 to respond to food insecurity during the COVID-19 crisis. The Taxi location offers specialty coffee, delicious house-made food, catering, and a full bar. The Capitol Hill location is currently serving specialty coffee drinks with plans for a fresh and seasonal food menu in the near future. For more information, visit lostcitydenver.com.