An independent concert series under the stars at Lost City River North. Headlining act is Jobi Riccio with opener Alexa Wildish.
About this event
Presented by Do303, Lost City Live is excited to welcome Jobi Riccio with opener Alexa Wildish on August 21st. Music begins at 7:30 p.m. and the patio will open one hour prior (at 6:30 p.m.) for attendees only.
Jobi Riccio is a songwriter and performer from Denver, Colorado. Inspired by artists ranging from George Jones to Joni Mitchell, and the bluegrass community she came of age in, she writes songs that meld classic country sounds with modern sensibilities, aiming to turn classic tropes of the genre on its head.
She has received acclaim for her writing, including being awarded the 2019 Lee Villiare Scholarship from her alma mater Berklee College of Music, winning the 2019 NewSong Music Competition and being named a finalist in the 2018 Rocky Mountain Folks Festival Songwriter's Showcase. She is currently working on her debut full length album, Whiplash, due out in 2022 on NewSong recordings. Her 2019 EP, "Strawberry Wine", is an ode to the women of country music she grew up singing along to in her bedroom, and is streaming everywhere now.
Alexa Wildish is a musician currently in Nashville, TN, with roots in many places. Her music is defined by her refined vocal skill and technique and is tinged with influences of country, bluegrass, Americana, and traditional Celtic folk. In 2019, performing original material, Alexa won the Songwriter Showcase at the Annual Rocky Mountain Folks Festival and recently performed on the main stage for their 2021 event (past alumni include Ani Di Franco, Josh Ritter, Regina Spektor, and Indigo Girls).
Her eponymous EP was produced by Dan Knobler & Russell Durham at Goosehead Palace in Nashville, TN and features artists such as Ruth Moody (the Wailin' Jennys), Jordan Tice (Hawktail) on acoustic guitar, Kris Donegan (Molly Tuttle, Shania Twain) on electric guitar with string arrangements, violin and octave mandolin by Russell Durham (Courtney Hartman, Maya DeVitry).
Lost City will offer food and drink to enjoy during the shows including cocktails, wine, beer, and snacks from chef Silvia Hernandez.
Parking is free - please park in the overflow lot on the southwest side of the Taxi complex and avoid parking in any spots marked for residents.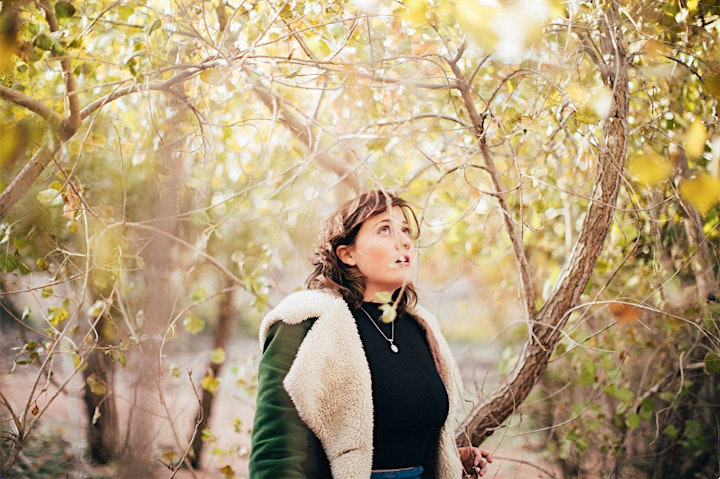 Organizer of Lost City Live - Jobi Riccio with Alexa Wildish
Lost City is a mission-driven, community oasis with locations at the River North Taxi campus and Capitol Hill. The name Lost City is meant to capture both a global and local perspective on progress. Lost City is dedicated to creating a better Colorado by supporting the needs of marginalized communities and providing a safe space for opportunities and cultural exchange. Lost City is proud to be a founding member of the Denver Metro Emergency Food Network (www.denverdelivered.com), a joint effort started in March 2020 to respond to food insecurity during the COVID-19 crisis. The Taxi location offers specialty coffee, delicious house-made food, catering, and a full bar. The Capitol Hill location is currently serving specialty coffee drinks with plans for a fresh and seasonal food menu in the near future. For more information, visit lostcitydenver.com.