An independent concert series under the stars at Lost City River North. Headlining act is Jackson Emmer with opener Sam Armstrong-Zickefoose
About this event
Presented by Do303, Lost City Live is excited to welcome Jackson Emmer with opener Sam Armstrong-Zickefoose on August 20th. Music begins at 7:30 p.m. and the patio will open one hour prior (at 6:30 p.m.) for attendees only.
Jackson Emmer is an award-winning singer, songwriter, and producer from Carbondale, Colorado. His work blends humor with heartache, and tradition with exploration. Emmer's writing is often compared to that of John Prine and Guy Clark. He has toured the US numerous times, collaborated with Grammy-winners, and received grants & awards for his music in Texas and Colorado. Emmer's third studio album, Alpine Coda, was released in 2020 to critical acclaim. His work has been featured in Rolling Stone, Billboard, American Songwriter, the Cannes Film Festival, and 200+ radio stations worldwide.
Sam Armstrong-Zickefoose was born in Colorado Springs, Colorado. His first musical experiences were playing bluegrass with his uncles and cousins at family get-togethers, and learning guitar from his dad. He honed his technical skills on the banjo as a student at Santa Fe University of Art and Design, where he focused on exploring its cultural significance and history by performing in the Balkan/Middle-Eastern Music Ensemble, studying traditional Ugandan music, and West African drumming. He was also invited to play with The Spirit of Uganda, an international touring group of traditional Ugandan music and dance. You can see Sam performing with a number of bands all over the United States including Meadow Mountain, Masontown, Grace Clark Band, David Burchfield, and filling in for Bennet Sullivan with Ben Sollee. Sam has always had a passion for collaboration and lifting up other artists. His ability to listen closely, his commitment to fair treatment, and his desire for the strengths of each band member to shine, all make him a strong sideperson. Now, Sam is using these skills to step out of the role of a side person and venture into leading a band of his own.
Lost City will offer food and drink to enjoy during the shows including cocktails, wine, beer, and snacks from chef Silvia Hernandez.
Parking is free - please park in the overflow lot on the southwest side of the Taxi complex and avoid parking in any spots marked for residents.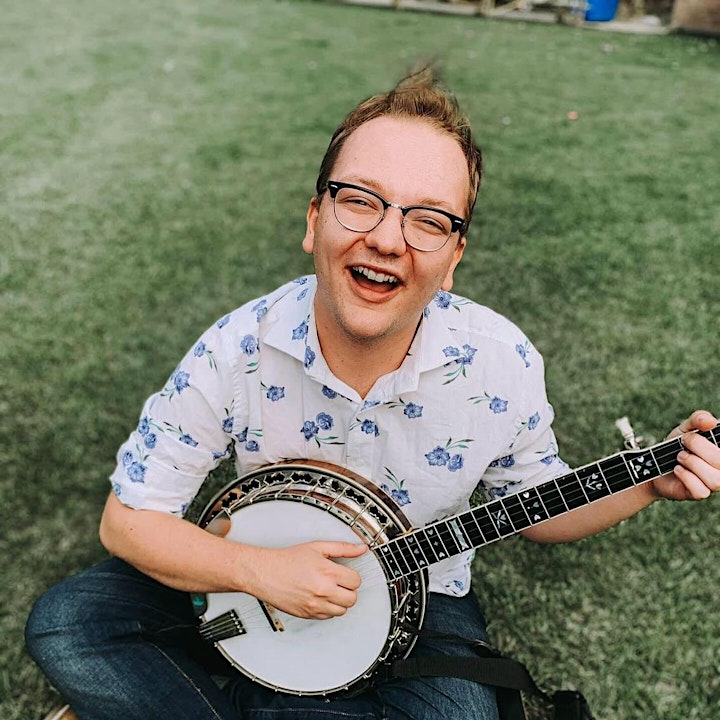 Organizer of Lost City Live - Jackson Emmer with Sam Armstrong-Zickefoose
Lost City is a mission-driven, community oasis with locations at the River North Taxi campus and Capitol Hill. The name Lost City is meant to capture both a global and local perspective on progress. Lost City is dedicated to creating a better Colorado by supporting the needs of marginalized communities and providing a safe space for opportunities and cultural exchange. Lost City is proud to be a founding member of the Denver Metro Emergency Food Network (www.denverdelivered.com), a joint effort started in March 2020 to respond to food insecurity during the COVID-19 crisis. The Taxi location offers specialty coffee, delicious house-made food, catering, and a full bar. The Capitol Hill location is currently serving specialty coffee drinks with plans for a fresh and seasonal food menu in the near future. For more information, visit lostcitydenver.com.