An independent concert series under the stars at Lost City River North. Headlining act is Down Time with opener Supreme Joy.
About this event
Presented by Do303, Lost City Live is excited to welcome Down Time with opener Supreme Joy on July 17th. Music begins at 7:30 p.m. and the patio will open one hour prior (at 6:30 p.m.) for attendees only.
Listening to Down Time is like dropping in on a friend — someone who's there to listen or challenge or provide a new perspective. Down Time brings excitement to familiarity. It's a conversation between three friends that invites the listener to be part of the family. At this Lost City Live event, they'll be playing some of their older favorites and debuting a handful of new tunes from their forthcoming album that have never been played live!
Supreme Joy was born in songwriter Ryan Wong's(Cool Ghouls) Denver basement amidst a tumultuous year of pandemic, civil unrest, and a personal identity crisis. With the help of Denver music alumni, the group produced their first collection of songs, "JOY". The album hits like a cross between Television and Velvet Underground.
Lost City will offer food and drink to enjoy during the shows including cocktails, wine, beer, and snacks from chef Silvia Hernandez. Food and drinks will be served from a walk-up window to minimize contact throughout the venue.
Parking is free - please park in the overflow lot on the southwest side of the Taxi complex and avoid parking in any spots marked for residents.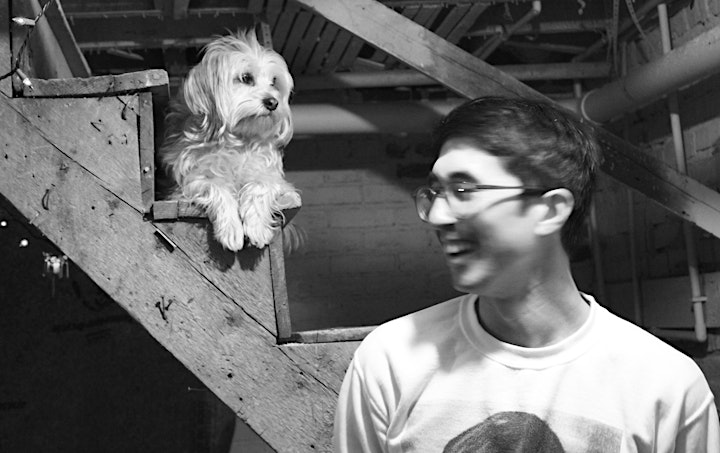 Organizer of Lost City Live - Down Time with Supreme Joy
Lost City is a mission-driven, community oasis with locations at the River North Taxi campus and Capitol Hill. The name Lost City is meant to capture both a global and local perspective on progress. Lost City is dedicated to creating a better Colorado by supporting the needs of marginalized communities and providing a safe space for opportunities and cultural exchange. Lost City is proud to be a founding member of the Denver Metro Emergency Food Network (www.denverdelivered.com), a joint effort started in March 2020 to respond to food insecurity during the COVID-19 crisis. The Taxi location offers specialty coffee, delicious house-made food, catering, and a full bar. The Capitol Hill location is currently serving specialty coffee drinks with plans for a fresh and seasonal food menu in the near future. For more information, visit lostcitydenver.com.