Lose 5 Kg in 3 Weeks: Weight Loss Challenge Online

Monday, July 3, 2017 at 6:30 PM

-

Sunday, July 23, 2017 at 9:30 PM (Malaysia Time Malaysia (Kuala Lumpur) Time)
Event Details
DO YOU WANT MORE MOTIVATION TO LOSE THOSE EXCESS WEIGHT?
What if I tell you,….you can WIN CA$H while losing weight?  Exciting???
How Does Weight Loss Challenge Work?
You sign-up as a Contestant with a 21-day Weight Loss Program

.

A 9 parameter body composition measurement will be taken and recorded, and will be repeated weekly

A FREE consultation will be arranged with Dr Sumon MSH
A Personalized Meal Plan will be given according to your daily calorie requirements. Herbalife products will be used together with a natural meal plan. This will be prepared by our Dr Sumon MSH
You will get a Personal Wellness Consultant (coach) to guide you for 21-days and more.
Your Coach will give you a FREE Follow-up  every week.

Your Coach and You will track your progress with a chart regularly

Your goal is to lose body fat as advised.

Your Coach will constantly guide you on how to achieve maximum results.

On the LAST DAY of the challenge, your body composition analysis will be taken again.

If you lose 5 kg weight during this period, you will get Cash Prize RM 100 
For Kuala Lumpur Participants: 

2 FREE

 Yoga Sessions

3 FREE

 Badminton Sessions (2 & 1/2 hours each)
Join our exciting  ONLINE WEIGHT LOSS CHALLENGE!
 Registration Fee =  RM 350 only !!!!!
WHAT WILL YOU GET WHEN YOU JOIN?
~ One set of Herbalife Nutrition Products

~ Personalized Meal Plan just for you
~ Personal Coach to coach you to get your best result  

~ Exercise Tips to help you lose more fat  
~ 2 FREE Yoga Session
~ Stand a chance to win CA$$$$$H
Registration Fee will only be charged after you buy the FREE ticket from evetbrite 
When & Where

Daily Health
15, Second Floor (Above Barber Guys),
Plaza Danau 2, Jalan 4/109F, Old Klang Road, Taman Danau Desa Taman Danau Desa
Kuala Lumpur, Kuala Lumpur 58100
Malaysia

Monday, July 3, 2017 at 6:30 PM

-

Sunday, July 23, 2017 at 9:30 PM (Malaysia Time Malaysia (Kuala Lumpur) Time)
Add to my calendar
Organizer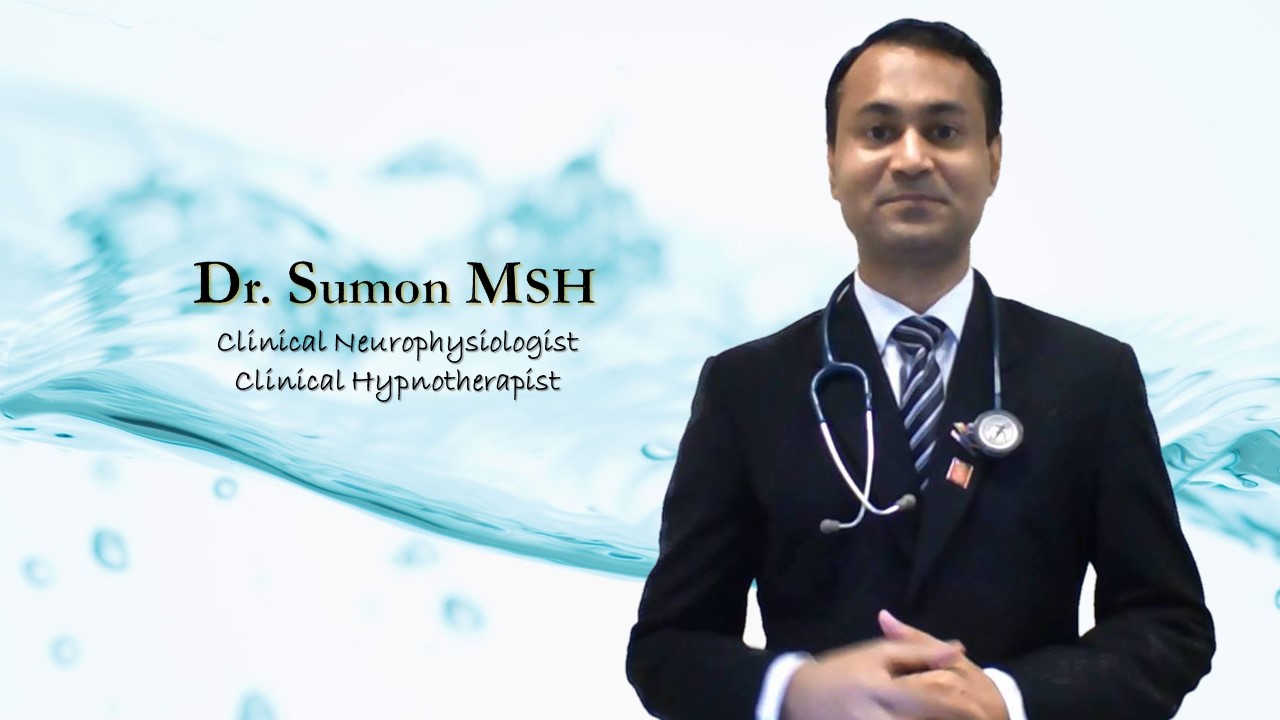 Hey There!
Welcome to "Daily Health", a Kuala Lumpur (Malaysia) based wellness center for weight management and stress management in a natural way. I am Dr Sumon MSH, a medical doctor, and a Specialist in Clinical Neurophysiology and also a Clinical Hypnotherapist. Since STRESS is the root cause of many neurological diseases, I've developed my passion in Lifestyle Medicine to help people in managing their stress in a Natural Way.
I use Neuroscience based MindTrance, Subliminal Mind Reprogramming and Brain Wave Entrainment for this purpose. I am helping people for stress management, weight management and quitting bad habits since 2010.  I help people to change their life by transforming their relationship body and mind so that they can achieve their desired goal easily. 
For weight management,  I not only help them figure out what food works for their unique body, but just as important, I help them uncover the mindset they need to follow through on those life changing intentions. I provide the psychological tools and nutritional steps  (if you want to go that route) that help you get unstuck. This means you get a fresh perspective and renewed energy to support you in making changes that actually feel good to make.
 My work will uncover your inspiration, without forcing you to eat twigs or do exercise you hate. Using the guiding principle of pleasure and intuition, I will find what thoughts, food and movement truly nourish you. As you align your inner life, you let go of disparaging beliefs and sabotaging behaviors that have kept you stuck for years. This means you get your body and your life back, so you can rock your world.
I will work on 3 aspects: physical, mental and spiritual. My job is to look at your life and help illuminate your life lessons. From there, I support you with the mind-body shifts and practical steps that move you towards how you really want to feel.  
An example of how we might work with this:
 On an physical level – We will uncover the foods you eat that "space you out" and make you feel like a victim or a junkie. We will also discover foods that give you options to feel more grounded, empowered and clear.
 On a Mental and Emotional level – We will explore thoughts, words and actions you can take to transition smoothly from old habits of betraying yourself to new ones that support you feeling empowered.
 On a Spiritual level – We will unveil the subconscious beliefs that keep you from making clear boundaries and connect you with your  wisdom so you don't need cookies to escape. Additionally, we will look at the potential for spiritual growth that emerges from facing the "problem."
Great, Dr Sumon how do I get started?
The quickest way to start is to  contact me directly 
Dr Sumon MSH