About this Event
Los Straitjackets are the leading practitioners of the lost art of the guitar instrumental. Using the music of the Ventures, The Shadows, and with Link Wray and Dick Dale as a jumping off point, the band has taken their unique, high-energy brand of original rock & roll around the world.
Clad in their trademark Lucha Libre Mexican wrestling masks, the "Jackets" have delivered their trademark guitar licks to 16 albums, thousands of concerts and dozens of films and TV shows. Viva Los Straitjackets!
Official Website https://www.straitjackets.com/
Bottled Up is a rock and roll quartet from DC. Growing its roots from garage, new-wave, 70's rock, and punk ethos.
"DC local producer, vocalist and guitarist Nikhil Rao just put all his cards on the table . In his latest release "It Ain't a Thing", he discusses his fears and anxieties in his daily life. A vulnerable and transparent track, Rao drives his issues through a new wave/slacker rock vibe with his band Bottled Up.
Rao studied music composition and sound design for film and video games in San Jose, CA. While attending school, Rao fell into hard drugs. He attended rehab in LA and was able to dig himself out of the hole by writing and making music that spoke to these issues.
Rao's ability to create a slow paced track that grows into a psychedelic uproar right after lines like "nothing/to do/but my/anxiety" makes for a subtle yet overwhelming energy. By putting his heart on line with this track, Rao is not only addressing his anxiety but sheds light into the art of letting it go. With twinges of lofi and distorted guitar riffs, Rao's admits his influences range from70's/80's new-wave, to contemporary lo-fi/tapes." -Indie Current
"Bottled Up rips through their songlist like men on a mission. Surf Alt-Rock. If I'm not mistaken, the handle is a reference to an old Devo tune. Echoes of the B52s. Strains of the Del Rays run through a back slap reverb pedal on brown tab acid drenched in cheap whiskey and the company of a one night stand you plan to regret. Melodic and enticing." -The Antonym
"On their self-titled tape, D.C. five-piece Bottled Up offer surf and psychedelic garage rock through a post-punk filter, with drolly delivered lyrical references to PCP and LSD. While the detached vocals sound far away on "Higher," the speedy three-chord instrumentation evokes a Nuggets outtake. Their tune "Binary Worm" sounds like an audition for a beach party film with its blend of fuzztone guitar and organ rhythms." - Washington City Paper
"There's such depth and emotional weight to this music, on top of being exceptionally well written. It's not so much about the individual songs themselves, it's about the experience of listening to the EP in full. Bottled Up exists in a very special place. Somewhere between being overwhelmed with the beauty of existence and the crushing weight of the darkness in the world. The duality of good and bad, what we wish could be and what is. This may not at all have been what they were going for, but that's what it brought out in me." - Glory in Sound
Facebook URL https://www.facebook.com/bottledupdc/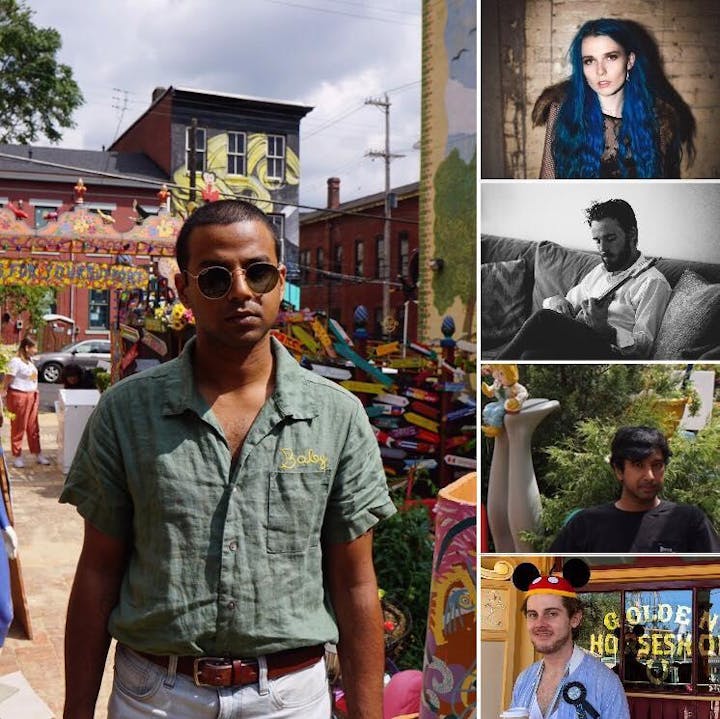 Performers
Date and Time
Location