Location
Smog City Brewery & Taproom
1901 Del Amo Boulevard
Torrance, CA 90501
Los Ruano Gallery - Artshow
About this event
We are excited to showcase amazing artwork by local artists at Smog City Brewing Co. Join us for a 2 day event of craft beers and talented artists.
We will be displaying artwork from 10 talented local artists, totaling over 50 original paintings as well as prints, postcards, and more. Craft vendors will also be showing their amazing work. Live Music will be playing on Saturday starting at 7pm. The art will be available on our website after the show if you cannot attend.
Stop by and pick-up something amazing for your partner, family member, or yourself knowing you have something original and local, including the beer.
Artwork Preview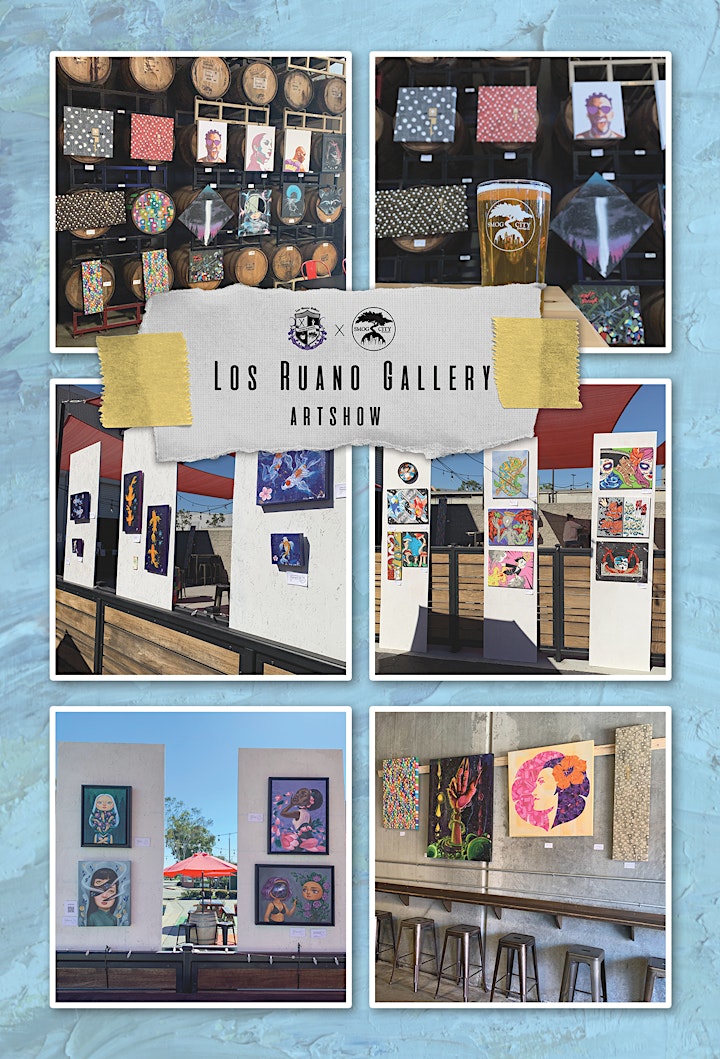 General Admission
This Art Show is open to the public and completely free . All we ask is for a Donation to Help Support the Gallery and its amazing Artists. Smog City is an awesome brewery that serves craft beer and a foodtruck will be parked on site during the event. Smog City is also kid and dog friendly, so feel free to bring them if you wish.
About the Los Ruano Gallery
LOS RUANO GALLERY is a Southern California Gallery and Studio Space dedicated to showcase work from upcoming artists as well as provide space for events, photo & film productions and workshop classes.