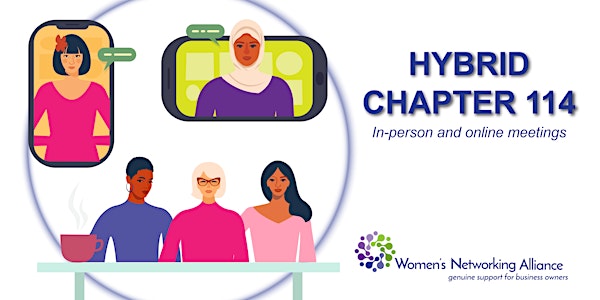 Los Gatos Networking with Women's Networking Alliance
Chapter 114 of the Women's Networking Alliance warmly invites all women business owners to join us for a meeting!
About this event
WNA brings women business owners together to support, educate, share resources and give back to the community. Together we can (and do) make a difference!
Are you an established business owner?
Do you want to expand your business?
Do you want to meet other successful women?
Do you want to build networking relationships?
Do you want to share ideas with others?
While ANY woman business owner is welcome to attend our event to learn more about WNA, only one member per industry is allowed per chapter. If your industry is already represented in chapter 114, we may be able to direct you to a chapter that needs someone just like you! We're sorry, but WNA does not accept MLMs.
In order to get the full benefit of our virtual meetings, please be prepared to have your webcam on, a functioning microphone, and be in a quiet, distraction-free location.
See businesses already represented in Chapter 114: https://www.womensnetworkingalliance.com/chapter-114-losgatos
Questions? Please email Michelle: michelle.thompson@compass.com