Los Angeles Z Day 2011

Thursday, March 10, 2011 at 12:00 PM (PST)
Event Details

Los Angeles Z Day 2011 – Saturday 12th March
TICKETS ARE SOLD OUT! WATCH THE EVENT HERE:
http://www.ustream.tv/channel/zday-los-angeles

Join in celebration with the annual worldwide Z Day event. Los Angeles is participating by hosting events at the Los Angeles Convention Center 10.00 am to 11.00 pm, Saturday March 12th. Z Day (Zeitgeist Day) is an event to increase public awareness of The Zeitgeist Movement and The Venus Project.
Z Day LA includes a series of lectures, presentations, an activist walk to engage the public, and two movie screenings of Zeitgeist: Moving Forward (ZMF, 2011). Each screening is followed by a brief introduction to The Zeitgeist Movement (TZM) and a Q&A with TZM Coordinators.
There are three ticketed events, at no charge. Donations can be made at the time of ticketing and at TZMLACA.Org. Donations are not required to participate at Z Day LA but due to limited theater seating each event will require a separate ticket.

Speakers:
Michael C. Ruppert** - (Collapse, 2009) interviewee in ZMF
Dr. Behrokh Khoshnevis* - (Contour Crafting) interviewee in ZMF
Jen Wilding - United States Coordinator - TZM
Jason Lord - California Coordinator TZM
Eva Omori - Los Angeles Coordinator TZM
Artivist Organization - Artivist Organization Founder Diaky Diaz

KPFK -  GoHarrison 90.7 Los Angeles Pacifica Radio Southern California
Times:
Opening (no ticket required)

Greetings - 10.00 am to 11.00 am TZMLACA Member Meeting
 Activism - 12.00 pm to 1:30 pm TZM Activist Walk
* Meeting location for Walk is outside in front of the West Hall Lobby

EVENT ONE – 11.00 AM TO 3.00 PM (Ticket required)

11.00 am to 1.45 pm Zeitgeist: Moving Forward screening followed by:
1.45 pm to 2.00 pm Diaky Diaz Founder Artivist.com
2.00 pm to 2.15 pm GoHarrison KPFK
2.15 pm to 3.00 pm Q&A
EVENT TWO – 3.30 PM TO 6.30 PM Lectures (Ticket Required)

3.30 pm to 5.00 pm *Dr. Behrokh Khoshnevis (Contour Crafting)
5.00 pm to 6.30 pm **Michael C. Ruppert (Collapse, 2009)
EVENT THREE – 7.00 TO 11.00 PM (Ticket Required)

7.00 pm to 9.45 pm Zeitgeist: Moving Forward screening followed by:
9.45 pm to 10.00 pm Jason Lord TZM CA Coordinator
10.00 pm to 10.15 pm Jen Wilding TZM United States Coordinator
10.15 pm to 11.00 pm Q&A
You are welcome to attend all three events, just remember to RSVP for each event by registering and printing a ticket(s) to bring with you. Once you register for a ticket you will receive an email with an attached PDF document for printing.
The capacity of the LA Convention Center Theater is 300 seats.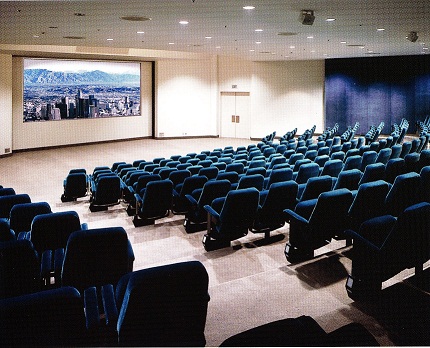 Please note that Los Angeles Z Day 2011 is a no charge event and that payment is not required for attendance. Donations are being accepted and they're appreciated; the Ticket area has a place for your donation or visit TZMLCA.Org. Thank You for your continued support of TZM Los Angeles, CA
For maps and directions visit: http://www.lacclink.com/maps/directions.aspx

*Behrokh Khoshnevis is a professor of Industrial & Systems Engineering and Civil & Environmental Engineering, and is the Director of the Center for Rapid Automated Fabrication Technologies (CRAFT) and Director of Manufacturing Engineering Graduate Program at USC. He is active in CAD/CAM, robotics and mechatronics related research projects that include the development of novel Solid Free Form, or Rapid Prototyping, processes (Contour Crafting and SIS), automated construction of civil structures, development of mechatronics systems for biomedical applications (e.g., restorative dentistry, rehabilitation engineering, haptics devices for medical applications), and autonomous mobile and modular robots for assembly applications on earth and in space. He routinely conducts lectures and seminars on invention and technology development. He is a Fellow member of the Institute of Industrial Engineers , a Fellow member of the Society for Computer Simulation, and a Senior member of the Society of Manufacturing Engineering. His inventions have received extensive worldwide publicity in acclaimed international media and have been the subjects of numerous radio and television programs. The automated construction invention, Contour Crafting , was selected in 2006 as one of top 25 best inventions from more than 4000 candidate inventions by the National Inventors Hall of Fame and the History Channel's Modern Marvels program.
** Michael C. Ruppert is author of the book that inspired the movie COLLAPSE. The world is running short of energy-especially cheap, easy-to-find oil. Shortages, along with resulting price increases, threaten industrialized civilization, the global economy, and our entire way of life. In "Confronting Collapse," author Michael C. Ruppert, a former LAPD narcotics officer turned investigative journalist, details the intricate connections between money and energy, including the ways in which oil shortages and price spikes triggered the economic crash that began in September 2008. Given the 96 percent correlation between economic growth and greenhouse gas emissions and the unlikelihood of economic growth without a spike in energy use, Ruppert argues that we are not, in fact, on the verge of economic recovery, but on the verge of complete collapse
When & Where

Los Angeles Convention Center
1201 South Figueroa Street
Los Angeles, CA 90015-1399


Thursday, March 10, 2011 at 12:00 PM (PST)
Add to my calendar