Description
Los Angeles Women in Digital OPEN January Meetup
Los Angeles, let's kick off 2019 with Women in Digital Founder, Alaina Shearer and a live Slings & Arrows podcast interiew with change agent, poet and ground breaking artist - Funmilola Fagbamila.
Join us for 2019's first meet-up at West LA's The Riveter, where we will discuss the trends that will direct the year's digital narrative, how to best utilize our online tools and be infused with empowerment through our community.
Due to overwhelming demand, this meetup will be OPEN to members and non-members - WID Members are welcome to invite their network and non-members to attend.
Featured Guests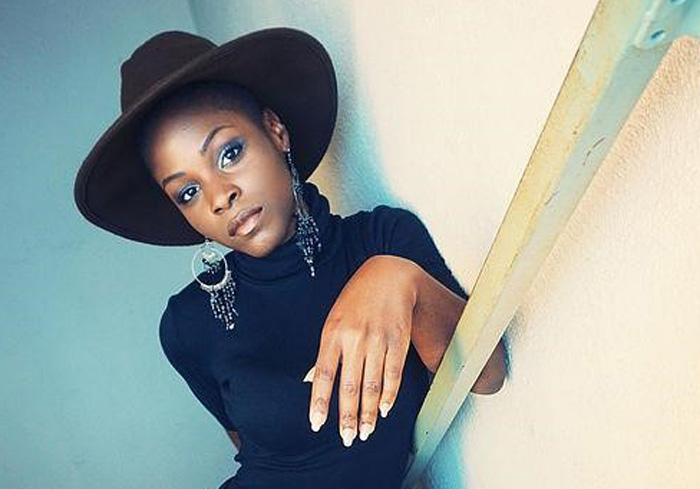 Funmilola Fagbamila, Artist, Activist and Playwright
Recently featured in the Netflix documentary, "Feminists, What Were They Thinking?", Funmilola Fagbamila is a Nigerian American scholar, activist, playwright and artist.
She currently serves as a professor of Pan African Studies at California State University, Los Angeles. As a founding member of the Black Lives Matter Movement, Funmilola has been organizing with BLM since its inception in 2013 and currently serves as the Arts and Culture director for the Los Angeles chapter.
While her artistry is multifaceted, including her work as a spoken word artist and emcee, Funmilola's current project, entitled "The Intersection: Woke Black Folk", is a stage play on the complexities of black political identity. This project has been met with critical acclaim by thinkers and artists such as Angela Davis and Erykah Badu. It premiered at the Pan African Film Festival in Los Angeles as the featured theatrical production in March 2018.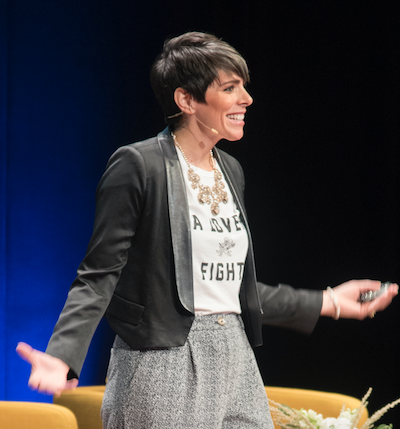 Alaina Shearer, Founder and Original Member, Women in Digital
Alaina Shearer is the Founder and Original Member of Women in Digital, a groundbreaking 2K+ member association uniting women in digital creative professions behind one purpose – to empower each other through one another. (They trade their power through favors, called an Ask & Give Exchange). The group has grown almost entirely from word of mouth alone and has 23 cities nationwide. Watch her founding story here.
She founded Women in Digital in June of 2016. Also find her podcasting for Women in Digital's Slings & Arrows, contributing to AdWeek and keeping her four children alive and happy with her husband.
Prior to founding Women in Digital, Alaina worked in the radio industry as a journalist and co-host for 7 years and then spent 12 years in the ad agency world, ten of those spent leading her own digital agency Cement Marketing. Connect on LinkedIn.
Agenda:
5:30pm - 6:00pm: Check-in. Mix + Mingle
6:00pm - 6:10pm: Welcome to Women in Digital: Why We're Here - Alaina Shearer
6:10pm -6:30pm: Live Slings & Arrows Podcast w/ Special Guest Funmilola Fagbamila
6:30 pm - 7:30pm: Ask & Give Networking
Location:
The Riveter is a women-only coworking and community space where creativity meets ambition. This space was built to empower female entrepreneurs and professionals and is the perfect setting for Los Angeles Women in Digital's first meet-up of 2019!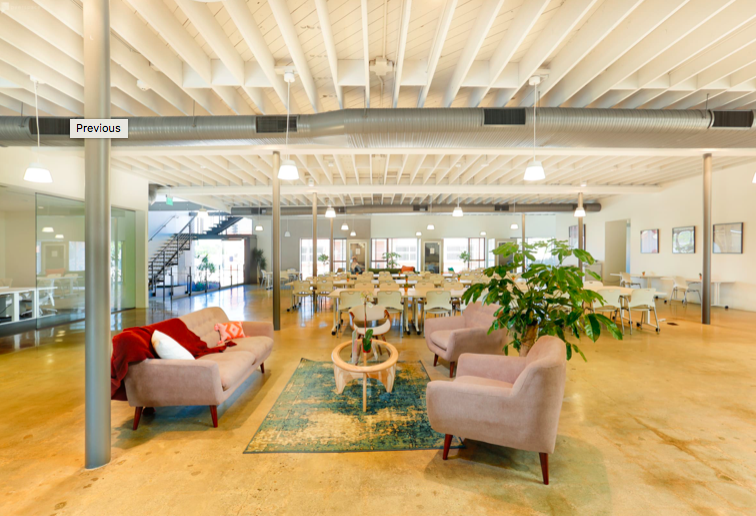 Our Mission:
Your digital talent makes you one of the most powerful women on the planet. Together, we join to share our knowledge, to inspire each other, and to be empowered by that strength. Our mission is to connect women in digital through engaging and educational events, and to enable them with the confidence and tools necessary to exchange their power. Learn more about Women in Digital here.
Testimonial:
"I recently attended my first Women in Digital meet up and it was unlike any other 'networking' event. While every person in the room was there in a professional capacity, there was an undercurrent of shared values, shared struggles, and shared desire for change.
It was a powerful experience to see women band together to raise each other up in a way that only women can. I can't recommend joining Women in Digital enough. This is a professional community that feels like the home we never knew we needed, but have always been seeking." - Alaura Weaver, Copywriter + Content Strategist
Who should attend?
Female professionals in digital + tech industries. Our members have a digital focus within the creative, marketing, advertising, or communications fields. From content strategists to designers, developers to social marketing pros and CMOs – you are all professionals in digital and all welcome at our events. Not a member yet? Join us today!

We welcome all female, female-identifying, and LGBTQ persons.

Please do not attend if you have a sales motivation. Soliciting our attendees and members for business or sales is strictly prohibited. If you do so, you will kindly be asked to leave OR you can officially sponsor us (a better option).

Men, we prefer you not attend our member meetups. Why? By nature, when faced with challenges, women respond by creating community. This is ours. If you would like to support us, there are so many amazing ways:
Would you like to sponsor?
If you are interested in sponsoring this event or others, woo hoo! Contact us at losangeles@womenin.digital
Directions + Parking:
There is parking at The Riveter, but feel free to call in advance for more information: (833) 474-8383

For questions about the event or location, please contact losangeles@womenin.digital.com