Los Angeles VC & Angel Roundtable

Tuesday, October 7, 2014 from 2:00 PM to 6:00 PM (PDT)
Event Details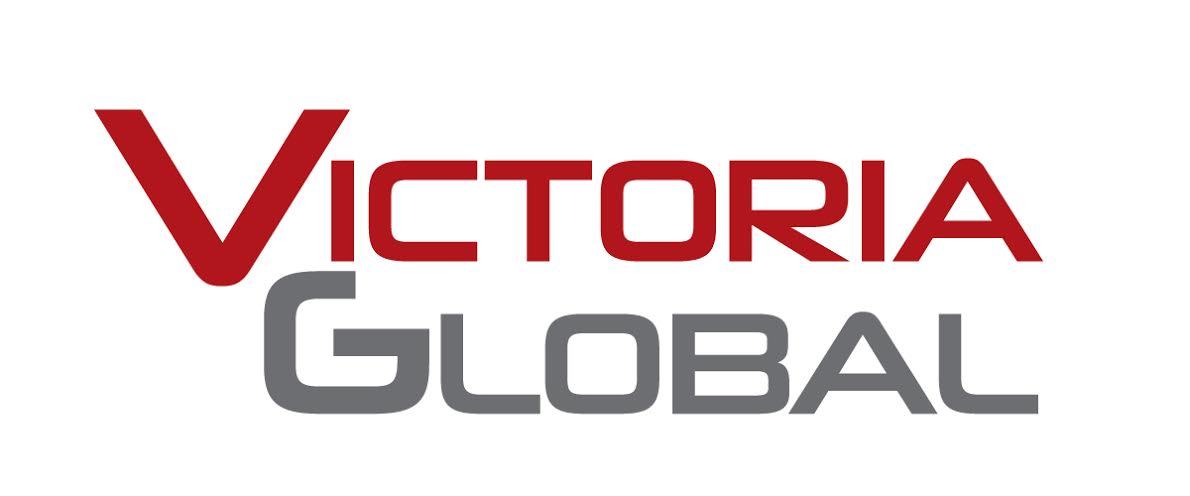 and

Present
 
Los Angeles VC and Angel Roundtable
Tuesday, October 07, 2014
02 pm- 06 pm
Bingham McCutchen LLP
355 South Grand Avenue,
Suite 4400 Los Angeles,
CA 90071-3106 
"To register, please visit this link: http://goo.gl/VwG8cM"

Our June 24, 2014 Event was a smashing success as many companies and products got funding and surprisingly many also networked with each other and found funding through other companies as well. You can e-mail us to find out who got funded and how. So now we are making our annual event into a Quarterly Event because people want to pitch, network more, and learn more as they are on their path of getting funded. Many found priceless advice and are well on their way of achieving their goals.
Join us to meet the panel of investors, who will focus on pitching to early-stage investors, and what it really takes to get them to write you a check! We will be discussing the things that are most important to them when they are considering an Investment, the best and worst things an entrepreneur can do to get their attention during a pitch, and, of course, the best ways to reach these and other Investors. 
The Soho Loft - The Voice of Capital Formation - and Victoria Global, an emerging force in the Corporate Communications, Investor Relations and Public Relations arena, with FundingPost join together to bring you this groundbreaking conference. 



Who should attend?  
Early Stage entrepreneurs
 
Early Stage investors (VCs, Angels & Corporate) 
 
Service providers and exhibiting companies 
 

Media and academia

 

This conference features:


The first 30 entrepreneur attendees to sign up will also get the option to pitch their business idea in 1 minute or less in front of the investor panel. It is a pitch competition with a winner selected by our investor panel and a winner selected by the audience. The winners will get meetings with the investor panelists after the event. 
 
Complimentary Drinks and Hors d'oeuvres will be fully catered and served during the cocktail party. 
 
There is an educational and networking component to the event, where all attendees will be gaining an understanding of what investors are looking for in the LA market.
 

All attendees will be able to market themselves (including their products and/or services) throughout the event through networking with one another.
Parking is available for a fee in the building underground parking structure.  
WELCOME ADDRESS 
Bryan Au
Manager of Los Angeles, FundingPost 
Bryan Au is a best selling author, actor and even a famous healthy chef but he has deep roots in the tech, App and Venture Capital world. Since 2000 he worked with and helped launched many major website startups and even a Internet Dial Up ISP Provider...remember Dial-Up Connections? This gives Bryan a unique perspective from both sides as a person seeking funding and what Venture Capital Firms and Investors are looking for. This makes him the best qualified candidate to assist both parties in achieving their goals. Bryan is also a successful Eco Green expert, designer and consultant who happens to love watching cooking tv shows and helping people realize their dreams.
Bryan even has his own App developed and launched by The App Company who made Buzz Aldrin's #1 App then they made his Eco Chef App for Bryan which instantly became #4 Worldwide in 50 Countries and was recently named the Official Must Have Healthy App for New Zealand. The Sierra Club also recommended his Eco Chef App to Millions of their members nationwide.
Bryan Au has been featured on TV Shows, Newspapers, Magazines and Radio Shows around the World. He is considered to be a Celebrity Attraction and Speaker at many Expos and Events. Bryan is now a very proud and honored Host and Co-ordinator for the Los Angeles FundingPost Events.
MODERATOR 
Jeff DeMartino
Bingham McCutchen
Jeff DeMartino represents companies in numerous industries on transactional and general corporate matters. Jeff's experience includes counseling acquirers and sellers in connection with mergers, leveraged buyouts, stock and asset purchases, and sales, joint ventures, spin-off transactions, minority investments, restructurings and equity offerings. Prior to joining Bingham, Jeff was an Associate at Foley & Lardner LLP and Simpson Thacher & Bartlett LLP. EXPERIENCE: Advised private equity company and its portfolio company in their $1.3 billion buyout of a food industry company Advised private equity firm in its buyout of a probiotic supplement company Advised manufacturing company in its acquisition of a metal components maker Advised private equity firm in its buyout of a cleaning system manufacturer Advised steering committee of first-lien lenders in restructuring of privately owned media company Advised healthcare portfolio company in its restructuring, including the spin-off of two divisions and additional investments in the company Advised private equity consortium in its purchase of a distressed financial institution Advised healthcare company in an asset sale of one of its divisions Advised energy company in the spin-off of its financing business in a Reverse Morris Trust transaction Advised two publicly traded media companies in a "merger of equal"
SPEAKER
Stephen Block
Venture Partners, K5Launch.com
Stephen A. Block is a Venture Partner and management member of K5 Venture Partners, an Orange County venture fund that operates an accelerator/incubator, and a member of the Tech Coast Angels, Southern California's largest angel investing group, serving on the Executive Committee of the Orange County network. He also mentors entrepreneurs, speaks on angel and VC investing and entrepreneurship at universities and business conferences, judges/coaches business plan competitions at the University of Southern California Marshall School of Business, Chapman University and Pepperdine University. He also serves as a judge for the regional finals of the Venture Capital Investment Competition. Steve is a member of the Board of Directors of two public companies: Senomyx, Inc., a biotech based in San Diego; and Chromadex Corporation, a reference standards and ingredient supply company headquartered in Irvine. He also serves on two non-profit Boards: The Leatherby Center for Entrepreneurship at Chapman and the Long Beach Opera. Steve retired as Senior Vice President and General Counsel of International Flavors & Fragrances Inc. in December 2003, having served in that position for 12 years. He has over 40 years of broad legal, management and executive experience and has served on the Boards of both private and public companies and of several industry trade associations and as the President of one. He has drafted legislation, lobbied at both the state and federal levels, and testified before Congressional and state legislative committees. He has taught Securities Regulation at Pace University Law School and lectured in continuing legal and business education programs. Steve holds a JD from Harvard Law School and a BA cum laude from Yale University.
Steve Goldberg, Ph.D.
Partner, Venrock
Steve Goldberg joined Venrock in 2009 after having been CEO of several early stage companies including DataRunway, Vidient, Arcwave, and CoWave Networks. He was Vice President of Research and Development at Nokia Internet Communications and VP and GM of the Wireless Communications Division at Cylink Corporation. Steve has also held senior management and engineering positions at Trimble Navigation and Hewlett Packard. Additionally, Steve enjoys teaching and public speaking, and has delivered a number of academic and industrial courses in the areas of wireless, telecom, and signal processing.
Adam Chapnick
AssetAvenue.com, AmplifyLA 
Principal at Indiegogo, the world's largest crowdfunding platform, from 2009 until April of this year, when I left (a few months after we raised a $40mm Series B with Kleiner Perkins) to join AssetAvenue, a Commercial Real Estate Peer-to-Peer lending platform. Today's Wall Street Journal ran this story on our seed funding announcement, led by Matrix Partners. I am also a mentor at AmplifyLA, one of the top startup accelerators in Los Angeles.
Heather McCormick
Pasadena Angels, Platinum Equity LA, Credo
Heather practices general business law for emerging growth companies, venture capitalists, private equity firms and other corporate clients. She represents some of Los Angeles' preeminent private equity funds, as well as the area's hottest technology companies. She's an experienced global mergers and acquisitions attorney and has received M&A Advisor's Top 40 under 40 M&A professionals award. Heather has a niche practice representing senior executives in their employment, equity and separation matters. She also handles securities offerings, technology transactions, lending, corporate governance and SEC compliance, and general commercial contracts and transactions. Heather is a Pasadena Angels investor, a mentor for the Los Angeles Business Technology Center and a respected expert in the Los Angeles technology and private equity communities. Before she founded Credo, she was in-house counsel to Platinum Equity, a Los Angeles based private equity firm, where she practiced global M&A and served as outside general counsel to the companies in Platinum's portfolio. Heather has vast experience representing emerging growth companies and the venture capitalists who invest in them. Before she became a lawyer, she was an investment banker in New York. Experience VP and Mergers & Acquisitions Counsel, Platinum Equity, Los Angeles Cooley LLP, San Francisco Investment Banker, Merrill Lynch, New York Education J.D., Boalt Hall School of Law, University of California Berkeley M.B.A., University of California Berkeley B.A., University of Pennsylvania
Scott Sangster
President, Organic Startup
Scott Sangster is a serial entrepreneur and M&A executive with experience both founding and acquiring businesses. He sits on several boards and is involved in the virtual worlds, gaming, mobile, media, and healthcare markets. 
Prior to running OrganicStartup, Scott Sangster was responsible for strategic planning and corporate development at the Walt Disney Internet Group. Scott Sangster identified new media growth opportunities, developed strategy, and managed the evaluation and execution of acquisitions that helped Disney meet its strategic objectives. 
Before Disney, Scott Sangster founded and managed a venture-backed Internet business, served five years as a management consultant to media and technology companies, and oversaw the launch of one of the first online banking services. He graduated from The American University in Washington D.C. and holds a MBA from the Kellogg School of Management, Northwestern University. Scott Sangster lives in Los Angeles and is actively involved in improving early childhood education.
SPONSOR
When & Where

Bingham McCutchen LLP
355 S Grand Ave
Suite 4400
Los Angeles, CA 90071


Tuesday, October 7, 2014 from 2:00 PM to 6:00 PM (PDT)
Add to my calendar
Organizer
THE SOHO LOFT Media Group (www.thesoholoft.com)
The Soho Loft Media Group is a global financial media company with 3 divisions:
THE SOHO LOFT CONFERENCES organizes up to 200+ investor-focused global summits, talks and events annually.
TIMES IMPACT PUBLICATIONS produces relevant content on investing and entrepreneurship that are published and syndicated in  100+ leading online publications and growing.
VICTORIA GLOBAL Corporate Communications specializes in client Investor Relations, Public Relations, Branding and Social Media Marketing.
The Soho Loft Media Group is your global partner for your investment and business startup and growth strategies.
For additional information, please visit us at www.thesoholoft.com 
or email Donna@LDJCapital.com