The Los Angeles Times Food Bowl is excited to celebrate the winner of the 2021 Gold Award, Guelaguetza.
About this event
Each year, the L.A. Times Gold Award is given to a California restaurant in honor of culinary excellence and expanding the notion of Southern California cooking. The award celebrates intelligence, innovation, and brilliance as well as an appreciation for aesthetics, culture, and the environment.
The L.A. Times Food Bowl, Presented by City National Bank is excited to celebrate the 2021 Gold Award winner Guelaguetza, selected by L.A. Times Arts & Entertainment Editor Laurie Ochoa, wife of the late Jonathan Gold.
Guelaguetza first opened its doors in 1994 by immigrant husband and wife Fernando Lopez and Maria Monterrubio. Since then, they have showcased the best of their family recipes and stay true to authentic Oaxacan ingredients. Today, Mr. and Mrs. Lopez are retired and have paved the way for their children, Paulina, Fernando Jr, Elizabeth and Bricia Lopez. This new generation of Oaxaqueños has taken upon themselves the responsibility of continuing their family's restaurant success and also expanding its legacy. They launched their online retail store where fans can purchase Guelaguetza's famous mole and signature Michelada mix. The Lopez's have undoubtedly become ambassadors to Oaxacan cuisine in Los Angeles.
Join us in celebrating Guelaguetza for a festive evening filled with food, drink, and live music on Monday, July 12.
There are 2 dinner event times available
Dinner 1 and Award Presentation: 6:00 PM - 8:00 PM
Dinner 2: 8:30 PM - 10:30 PM.
Please purchase tickets for your whole party at the same time, so that the restaurant will know to seat you together. Following COVID guidelines, a maximum of 8 guests can be seated together at one table.
GUELAGUETZA GOLD AWARD DINNER FAMILY STYLE MENU:
Appetizer:
Assorted Mole Platter with chicken
Vegan Chalupas
Entree:
Vegan Tlayudas
Botana Oaxaquena (Oaxacan meat and chile relleno hot skillet sampler)
Dessert:
Hot Chocolate w a side mezcal pour
Tres Leches cake.
Drinks:
Wine provided by JUSTIN
Bottomless Micheladas
Bottomless Horchatas
Still and sparkling water provided by Acqua Panna® and S.Pellegrino®
Cocktails available for purchase onsite
DINNER TICKET PRICING
Dinner 1 and Award Presentation (6:00 - 8:00 PM): $130
Dinner 2 (8:30 - 10:30 PM): $115
Prices include taxes and service. Minimum of 2 tickets per order.
GETTING TO THE EVENT:
The Gold Award Dinner Event is located at Guelaguetza: 3014 W Olympic Blvd, Los Angeles, CA 90006
Valet Parking is available around the corner on Irolo St, just South of Olympic Blvd. Valet price is $7 per vehicle.
The Los Angeles Times Food Bowl is presented by City National Bank with charity partner LA Regional Food Bank.
Questions? Email us at: eventinfo@latimes.com
Please do not contact the restaurant directly.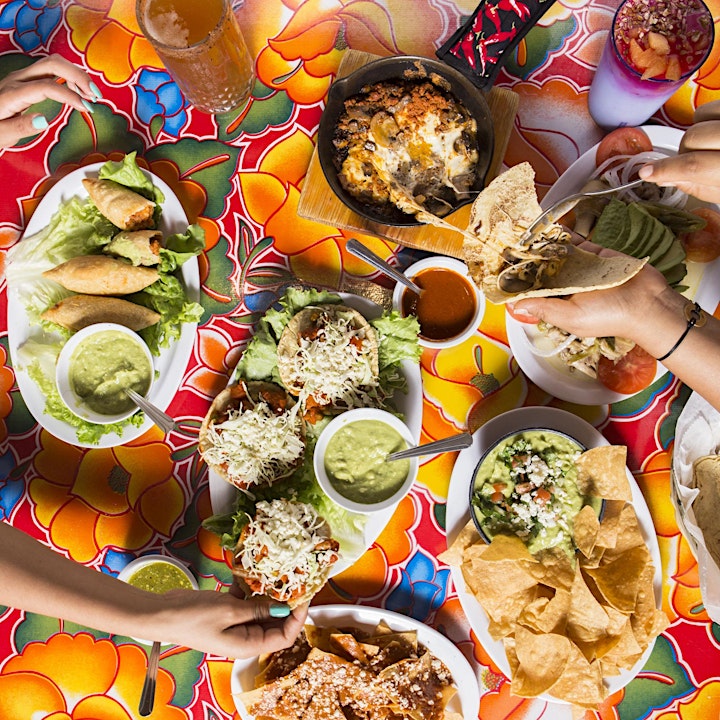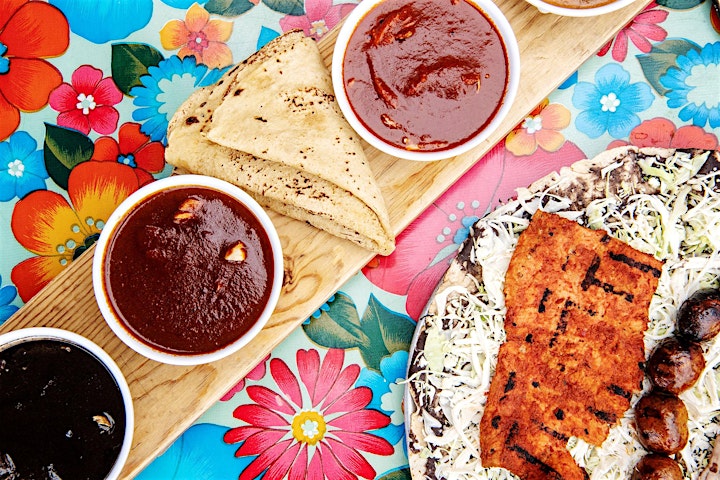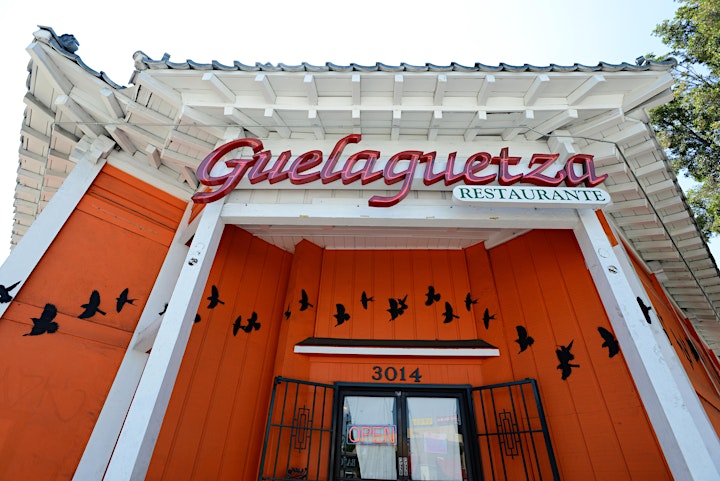 Organizer of Los Angeles Times Gold Award 2021 - Dinner Party