Los Angeles Suspense Masterclass - March 28, 2020
Description
Ideal for screenwriters, TV writers, directors, editors, composers.

Explore the secrets of building suspense on the screen.

Learn tools for keeping your audience riveted and engaged.

Create a binge-worthy crime drama or thriller!

Whether you're current project is a thriller or a romantic comedy, the Los Angeles Suspense Masterclass is a must for any serious media professional wanting to craft a more riveting connection with their viewers. Taught by leading experts of suspense and crime writing, you'll spend a day exploring ways to make your film more captivating, spine tingling, and suspenseful.
First, forensic specialist Jennifer Dornbush will walk you through the foundational principles of crafting a crime drama/thriller and get that police-speak right. Then, "Hitchcock Whisperer" Jeffrey Michael Bays will explore the steps to planting suspense into your film, and the visual language of putting it on screen. HBO/Showtime writer William C. Martell will then bring you into the world of thriller writing, including how to use diversion, anticipation, and plot twists to make your script unpredictable.
Topping off the day, special guest Juan Sebastian Baron, Cinematographer of Searching (2018) will join our suspense panel discussion.
Where: Holiday Inn Burbank-Media Center, 150 E Angeleno Ave, Burbank CA 91502
When: March 28, 2020 (Sat 10am to 6pm) [RESCHEDULED FROM OCT 19, 2019]


Your Instructors:
JENNIFER DORNBUSH is a screenwriter, author, and forensic science specialist based in Los Angeles. As a forensic consultant, she is frequently asked to consult with TV writers on shows such as: Beauty & The Beast, Bull, Deception, and Hawaii Five-O. She has been teaching and script consulting since 1997 and regularly leads seminars and workshops on screenwriting basics, writing for Hollywood, crime fiction, forensics, death investigation, and the creative life. Her book 'Forensic Speak: How To Write Realistic Crime Dramas' is hailed as a north star to creating authentic crime dramas and used by law enforcement and writing professionals.
JEFFREY MICHAEL BAYS, also known as the "Hitchcock Whisperer," is a filmmaker, author, film scholar, and producer of the Hitch20 docu-series exploring Alfred Hitchcock's twenty works of television. He wrote two filmmaking books: 'Suspense With a Camera,' 'Between the Scenes,' and is a frequent contributor to MovieMaker Magazine, LA Screenwriter, No Film School, and Peter D. Marshall's Director's Chair. He has a Master of Arts in Cinema from La Trobe University, Australia, and is currently an Adjunct Instructor at Lights Film School. Before getting into film, he wrote and produced the feature length Not From Space heard on XM Satellite Radio (now SiriusXM).
WILLIAM C. MARTELL has written 19 films that were carelessly slapped onto celluloid: three for HBO, two for Showtime, two for USA Net, and a whole bunch of Cinemax Originals (which is what happens when an HBO movie goes really, really wrong). He has been on film festival juries with Mike Figgis, Saffron Burrows, Lennie James and Edgar Wright, and yes, even Julian Assange. The late Roger Ebert discussed his work with Gene Siskel on his 1997 If We Picked The Winners Oscar show. His USA Net flick Hard Evidence out-rented the Julia Roberts film Something To Talk About – both were released on video the same day. In 2009 he had two films released on DVD making the top 10 rentals.

Suspense Panel Discussion:
Our panel discussion will be comprised of directors/writers/editors who notably have a gift for creating suspense on the screen. Confirmed: JUAN SEBASTIAN BARON, Cinematographer, Searching (2018).
*Panel lineup subject to change.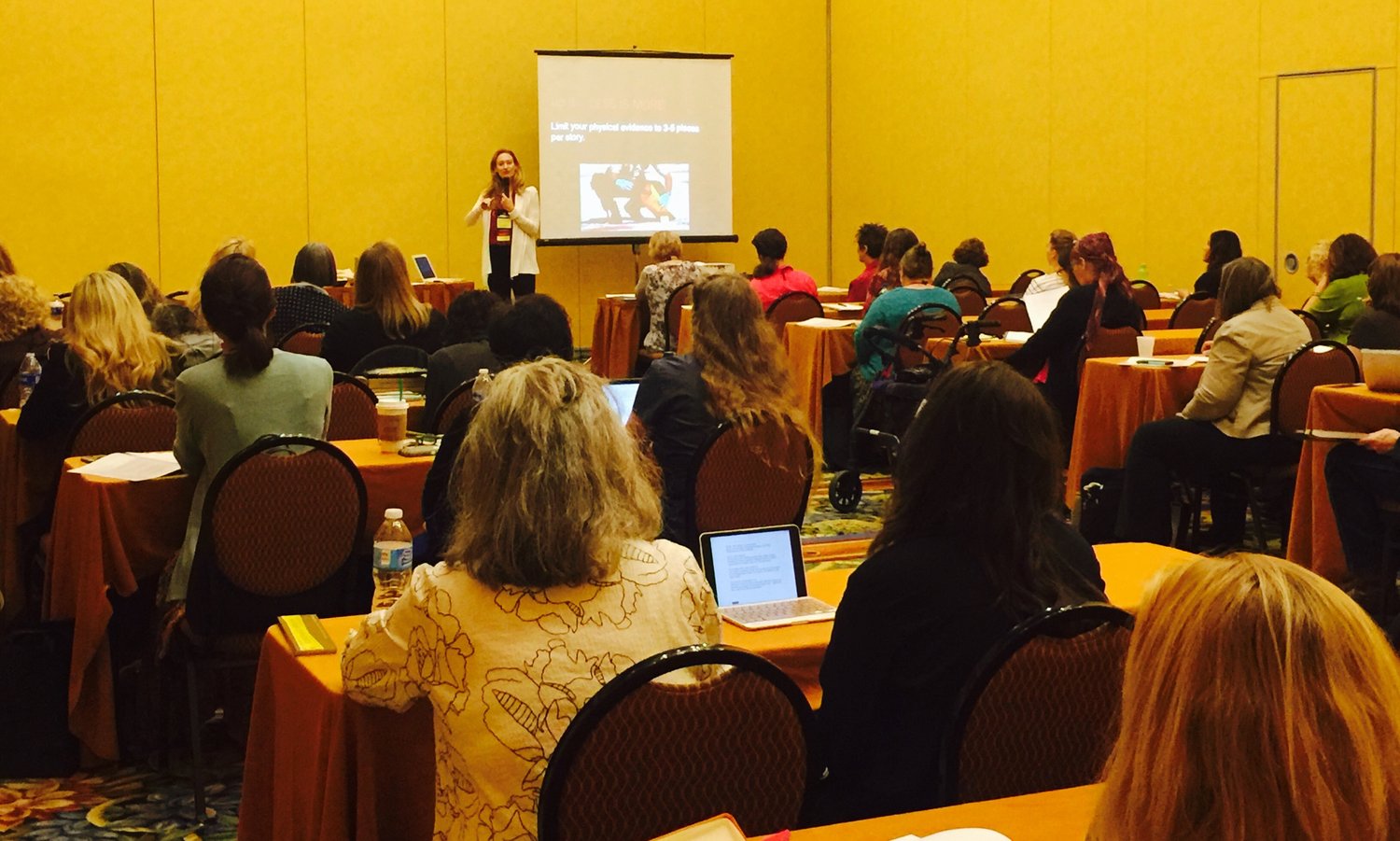 Course Outline:
I. CREATE A BINGE-WORTHY CRIME DRAMA!
What elements make a top box office thriller? How do you craft a crowd-pleasing TV crime drama? From to 'NCIS' to 'Stranger Things,' there truly is a crime story out there for everyone. Crime writer and forensic specialist, Jennifer Dornbush, will walk you through the foundational principles of crafting a crime drama/thriller that will help you ramp up the intrigue, suspense, and thrill of your next project.
Eleven crime/thriller story types & which one's best for you

Three things you need to create a captivating crime story

Eight crime story essentials that often get overlooked

Six types of evidence to create compelling, twisty trails of evidence

Three forms of love to raise the stakes

Ten story tropes to elevate tension and suspense
II. DESIGNING & SHOOTING SUSPENSE WITH A CAMERA
In today's busy world, preventing audience boredom is more important than ever. "Hitchcock Whisperer" Jeffrey Michael Bays brings the secrets of suspense out of the shadows, giving screenwriters and directors the tools to make their films more captivating, spine tingling, and suspenseful. Filmmakers around the world have been loving this new look at Hitchcock's works in order to develop their suspense skills with the camera. You don't need the cliché knives and corpses to do it, either!
Three steps to creating a suspense sequence

What is suspense really?

Differentiating between suspense and tension

Basics of shooting visual sentences

Using sound and silence to enhance suspense

The art of camera orchestration

The symbiotic relationship between comedy and tension
III. THE ESSENTIALS OF A THRILLER
The essentials of a thriller story, using examples from MINORITY REPORT, NORTH BY NORTHWEST, BOURNE IDENTITY, BREAKDOWN, THE LADY VANISHES, THE GAME and THREE DAYS OF THE CONDOR as primary examples - what do all of those films have in common? Secrets Desires, Basic Instincts, Moral Dilemmas, Isolation, Paranoia, Small Sins lead to Bigger Sins, Death & Rebirth of Protagonist, Doppelgangers, Mistaken Identities Spying, Villains, Deadly Paperclips and more.
The twenty iconic scenes in thriller films

How to write an effective plot twist, create unbearable suspense, design an exciting action sequence, create a high concept villain's plan

How to use diversion & anticipation to make your script unpredictable, and create great heroes and villains.

Plus - a look at writing Contained Thrillers like LIFEBOAT and ROPE.
IV. SUSPENSE PANEL
Our panel discussion will be comprised of directors/writers/editors who notably have a gift for creating suspense on the screen.

Books Written by Our Instructors:
"Forensic Speak: How to Write Realistic Crime Dramas" (Dornbush)
"Suspense With a Camera: A Filmmaker's Guide to Hitchcock's Techniques" (Bays)
"How to Turn Your Boring Movie into a Hitchcock Thriller" (Bays)
"Between the Scenes" (Bays)
"The Secrets of Action Screenwriting" (Martell)
"Hitchcock: Mastering Suspense" (Martell)
"Hitchcock: Experiments in Terror" (Martell)
"The Bourne Movies" (Martell)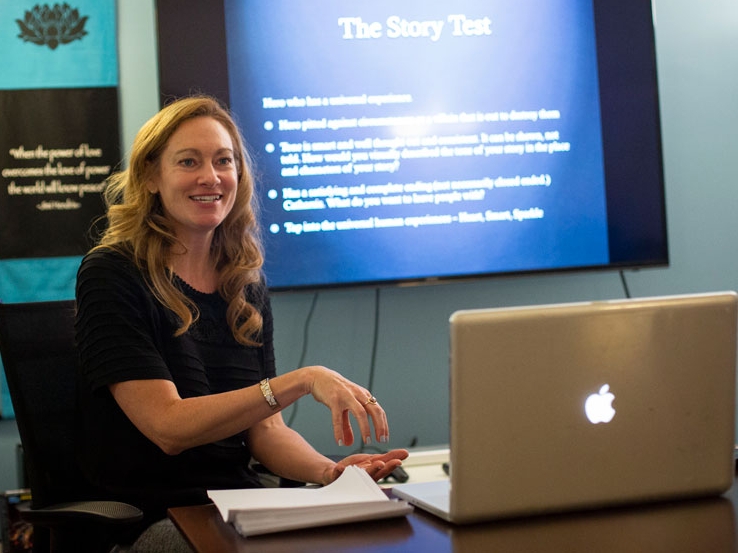 Policies:
Registration Fee: Payment in full is required to secure a seat at the seminar, with exception of discount offers.
Online Registration: Please use the Secure Online Registration to reserve a seat. Space is limited. Early response is necessary to guarantee a seat.
No taping or recording of the seminar is allowed.
Attendees can either eat in the Holiday Inn restaurant or walk down San Fernando to a myriad of restaurants.
Laptops permitted only if they do not disturb other students.
Please arrive fifteen minutes before the seminar to sign-in.