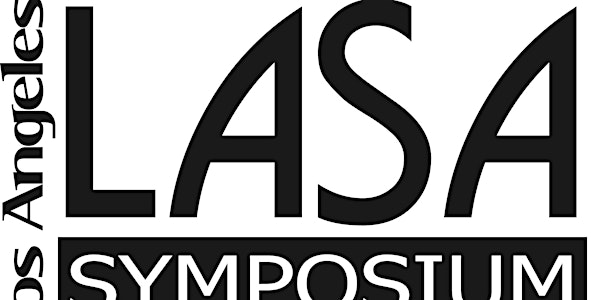 Los Angeles Student Athlete Symposium 2016
Location
University of Southern California
Taper Hall
3501 Trousdale Pkwy
Los Angeles, CA
Description
David Watts Consulting, Pivot-Ed, and S.O.S. (Student Opportunities for Success) and the CBCSA will be hosting the 3rd annual LASA Symposium on Saturday, March 12 at USC (Taper Hall, 3501 Trousdale Pkwy., Los Angeles, CA 90089) from 8:30-3pm. The event is open to male and female high school (grades 9-12) student-athletes. The cost will be $45 per student-athlete and lunch will be provided.
The Los Angeles Student-Athlete Symposium is designed to educate and empower high school student-athletes located in the Southern California region. The participants will have the opportunity to engage in dialogue on a variety of topics including: sports nutrition, strength and conditioning, transitioning into college and other issues pertinent to the student-athlete. The premise of the symposium is to focus on two essential goals. First, it is to stress the importance of academic achievement above all else. We want all participants to fully understand that performing your very best and being a great asset to your team's success should be desired but reaching your full potential in the classroom is what is absolutely necessary. The second goal of the symposium is to create awareness about the complicated process of becoming a student-athlete in college. The symposium participants will learn about college applications, recruiting timelines, standardized tests (ACT & SAT) and the various different levels of athletic competition after high school (Division 1,2,3, NAIA, JC, prep school). The full day event will be a valuable experience that any high school student-athlete will benefit from. The workshop descriptions are listed below.
Workshop Descriptions
Academic Perspective and Strategies
Understanding what is expected of you in your classes is very important. Being successful academically starts before you even enter the classroom. This workshop will help you be more prepared for academic expectations as well as provide you with strategies that will help you excel in your coursework.
The Champion's Mentality
A Champion's mentality starts with your thought process. So much of your academic and athletic performance is determined by your mental make-up. This workshop will help you examine what keeps you motivated and help you learn how to use failure as a motivation to be successful.
Marketing Yourself/Contacting College Coaches
The internet and social media has revolutionized how you are able to market and brand yourself. This workshop will teach you self marketing techniques, including social media that can help put you on the radars of the colleges of your choice.
Knowing Your College Recruiting Options
In order to find the right fit athletically after high school, you have to get to know the different levels of play. This workshop will discuss the different collegiate options as well point out the necessary action steps to help you on your college recruiting journey.
Learn About SAT and ACT
The SAT and ACT are vital to getting into the college of your choice. Your scores may determine which college you attend. This workshop will help you figure out which test might be best for you and provide you with proven tips to help you increase your scores.
Strength and Conditioning
Preparing your body physically is absolutely necessary in order to prevent injuries and maximize your performance. This workshop will discuss specific strength and conditioning techniques to help you reach your full potential.
Student-Athlete Leadership
There are many characteristics and qualities that make a student-athlete stand out from the rest. In most people's eyes leadership is at the top of the list. This workshop will discuss what student-athlete leadership looks like, why it's important, and provide clear examples of possible leadership roles students can take on their campus.
Parent Workshop
The college recruiting process can be complex and overwhelming for student-athletes themselves. This workshop will discuss what parents should know and should do to help increase your child's chances of being a student athlete at the collegiate level.
For more information about the event, please contact David Watts at Dwatts029@gmail.com. This is going to be an informative event that every high school student-athlete with aspirations to play at the college level can't miss out on.
Sincerely,
The LASA SymposiumTeam
Eventbrite link: https://www.eventbrite.com/e/los-angeles-student-athlete-symposium-2016-tickets-20536158202
Facebook: Los Angeles Student Athlete Symposium
Twitter: @LASA_Symposium