Description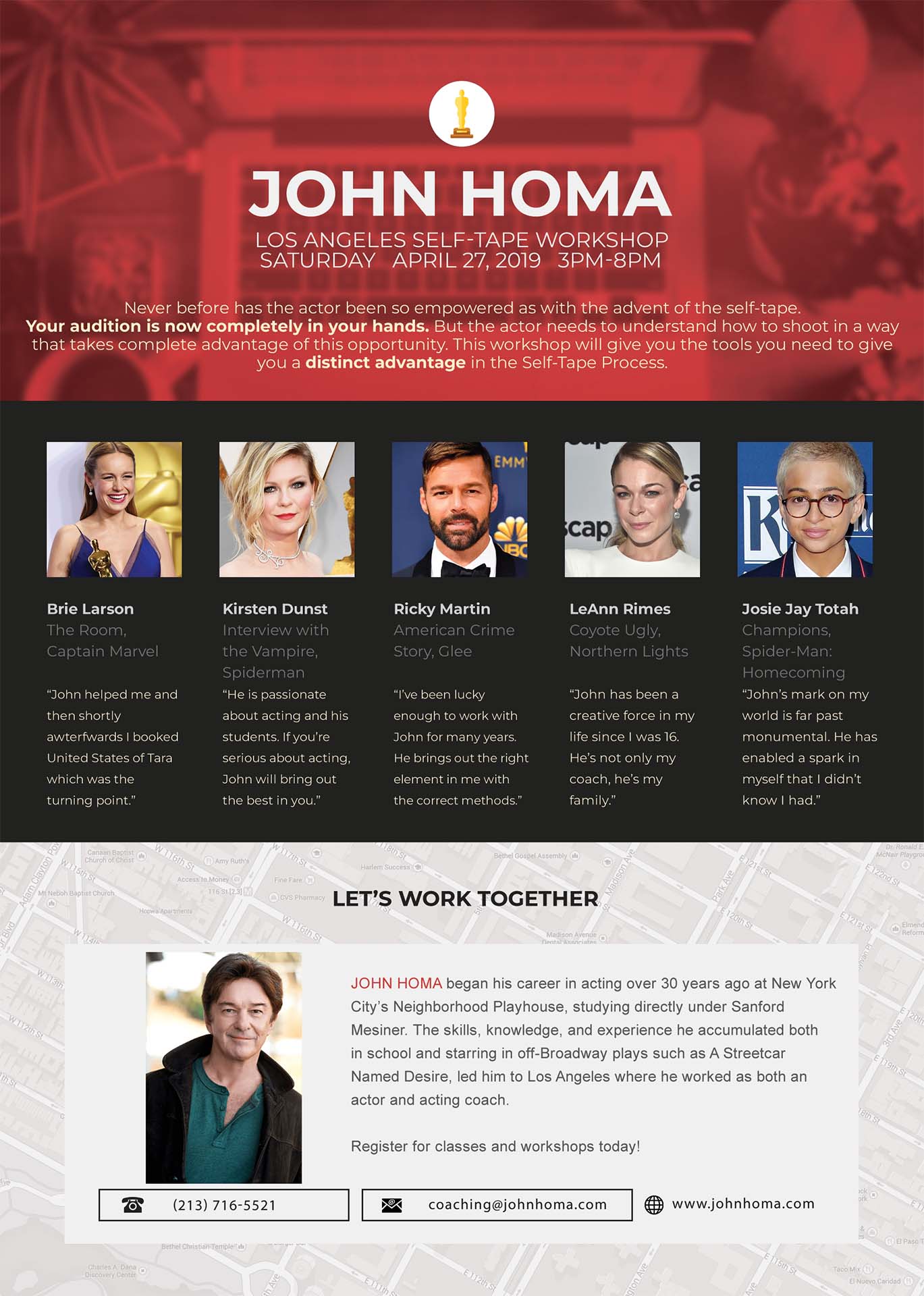 What you wear, how you light, at what distance and at what angle, all create an aesthetic that can make the difference in your moving forward in the casting process.
This workshop will give you the tools you need to give you a distinct advantage in the Self-Tape Process.
What actors need to understand is that the audition process is an elimination process. The last thing an actor needs is to have their self-tape be the variable that eliminates them. Or to have their performance diminished by the quality of the tape. Conversely, a great tape can also enhance the quality of your performance.
Our overall goal is to increase the actor's chances of booking by sophisticating you in the self-tape arena.
Over the course of this workshop we will review, in front of the class, handpicked submitted self-tapes, and we will break them down moment by moment. We will go into lighting, sound, point-of-view, background, tone, the texture of the scene, wardrobe, slating, and of course acting.
Please submit your self-tape to coaching@johnhoma.com
Guidelines for self-tape submissions:

Please submit your tapes at least a week before the date of the workshop to ensure that your tape is viewed.

Treat this as if you were submitting for an audition. Please do not use past audition self-tapes.