Los Angeles Real Estate Investor, Finance & Business Professional Expo - at Embassy Suites LAX North

Saturday, September 19, 2015 from 8:30 AM to 5:30 PM (PDT)
Event Details
SOLD OUT!!!!
Sorry, we are now full.
NOW OPEN AT 8:30 AM -- EARLY BIRD BONUS!!
DOWNLOAD OUR EXPO SCHEDULE: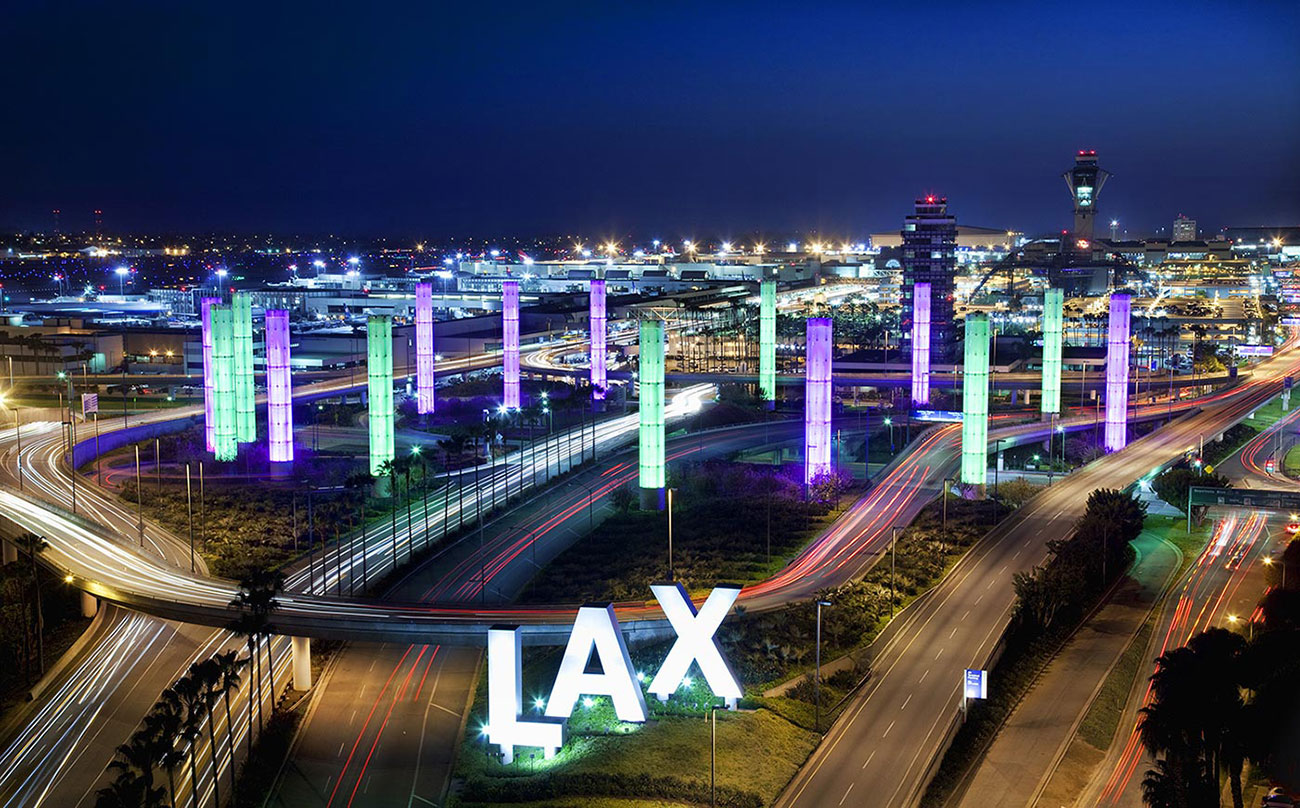 Join us for our Los Angeles Real Estate, Finance & Tech Expo at LAX
This 1 Day Expo will be JAM-PACKED with Quality Content Plus, Network with REAL Investors & Business Owners
Spend the Weekend and Enjoy the City of Angels:
Venice Beach, Beverly Hills, Hollywood & More!
WARNING: This expo could elevate you to a whole new level - Other events charge from $50 to $995 to hear the exact same information and speakers! Our mission is provide complimentary resources for people who are passionate about real estate and to expand networking opportunities for everyone.

We Are a California-Based Company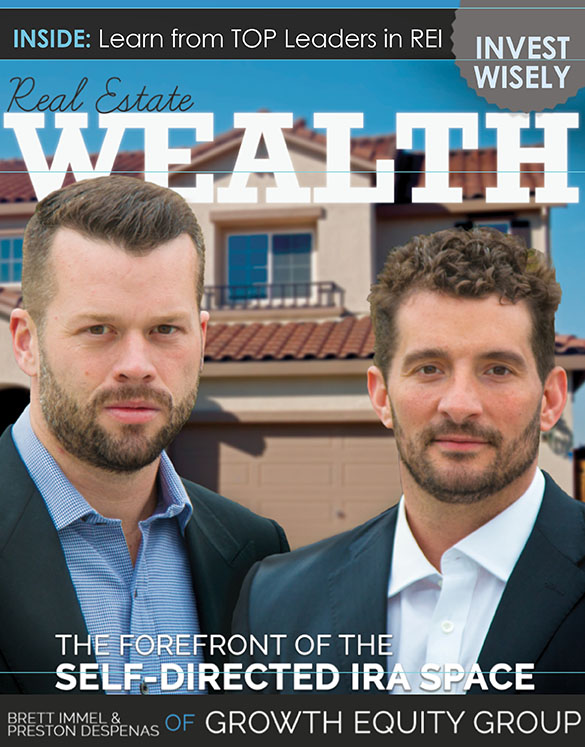 Celebrate Our NEW ISSUES, plus
The NATIONAL Growth of Our Magazine!
Network in the City Where it ALL Started...
LOS ANGELES, Our City of Angels
Our Company Has Enjoyed National Media Attention:
VIEW OUR PRESS RELEASE, CLICK HERE

 Learn from the TOP Investors Around the Nation, Plus, Build NEW Connections and Collaborations with Powerful Industry Leaders.
 
Our discussions cover a wide range of topics:
Commercial & Residential Real Estate * Private Lending * Raising Capital * Networking Tips to Grow Your Influence * Strategies to Increase ROI * Gain Perspectives on TOP Local & National HOT Markets * Fix & Flips * Buy and Hold + Wholesaling, Notes & More...

We have investors joining us from many states!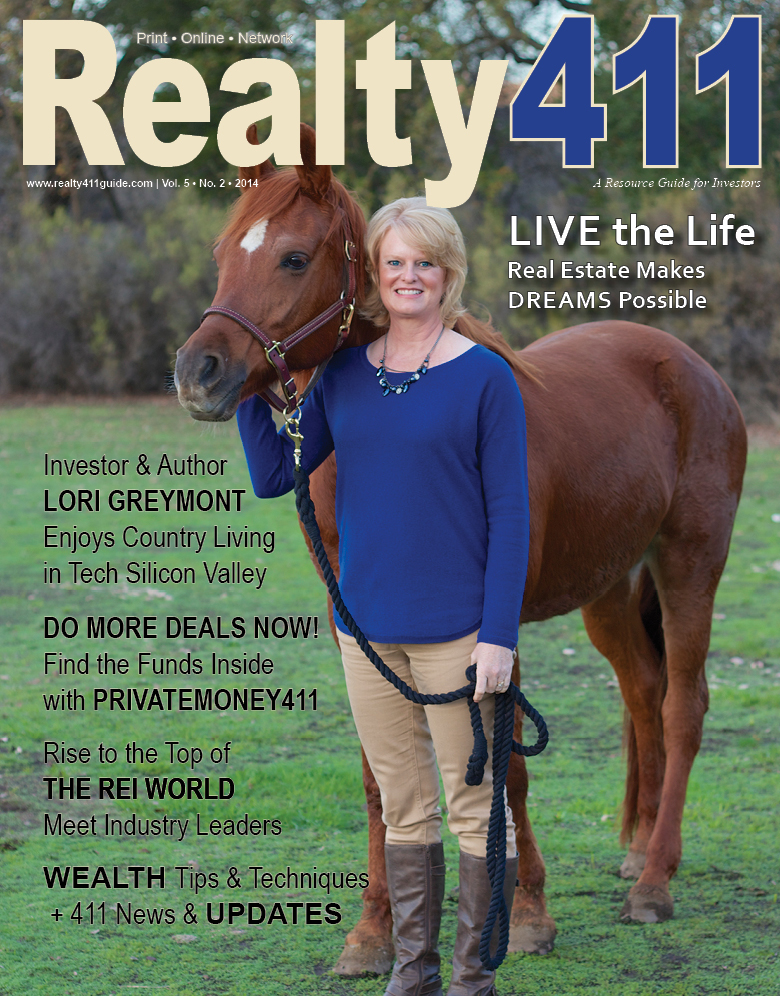 YOUR NET WORTH IS EQUAL TO YOUR NETWORK
We are hosting this event to help increase YOUR contacts
and to further your potential in this industry, so don't miss out!
UNLEASH THE POWER OF PRIVATE MONEY
We have the resources to make your deals happen
Also, Inside Our Publications Discover Finance Leaders

Our advertisers Include:
FirstKey Lending, LLC, Pacific Private Money,
Zinc Financial, B2R Finance and Security National Mortgage
among others who will be present at this expo

Join Us to Learn About These Companies and More!
~~~~~~~~~~~~~~~~~~~~~~~~~~~~~~~~~~~~~~~~~~~~~~~~~

* Plus, enjoy viewing REI Wealth Monthly, our fully-interactive digital publication
developed for Apple enthusiasts by an investor from San Diego, California
* Learn Tips and Strategies on TOP Real Estate Niches:
Fix 'n' Flip, Wholesaling, Crowdfunding, Buy & Hold,
Local & Out-of-State, Private Lending, Commercial & Residential
Meet Powerful Leaders of Real Estate, Finance, Insurance, Taxes, Credit Optimization and More!
Thank You to Our Sponsors:
B2R Finance
DiversyFund
PIP Group
Credit Sense
Zinc Financial
Ignite Funding
Home Replay
Finish Line Loans
Related ISG
Streit Lending
Civic Private Money Lending
Fortune Foreclosures, LLC
Provident Trust Group
Rent to Reward
Midwest Corp. Credit
IRA Trust Services
Self Storage Investor Academy
The Funding Warehouse
Growth Equity Group
Real Wealth Network
HomeVestors of America
The Law Offices of Manny Singh
New Harvest Ventures
Fortune DNA
Secure Capital Network
Robert Hall and Associates
Rebecca Rice & Associates
uDirect Self Directed IRA
Synergy Financial Partners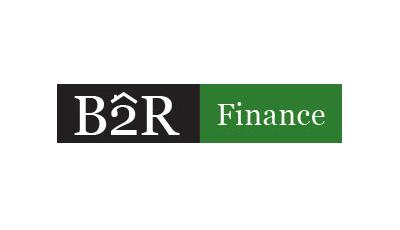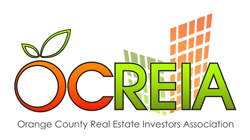 + MANY MORE TO COME!

Special Thanks to Our Sponsors:
Our Expo Sponsors Have Included: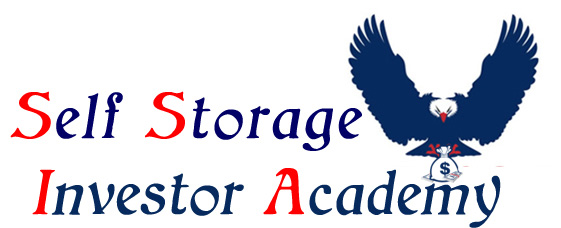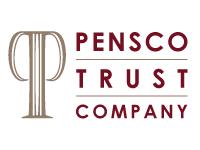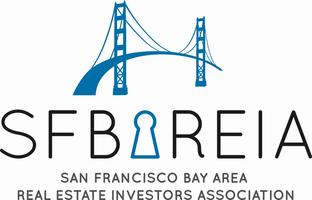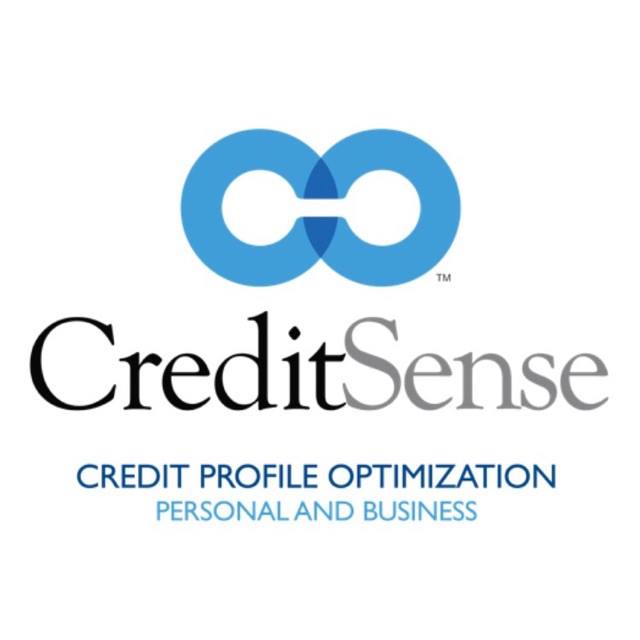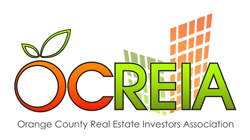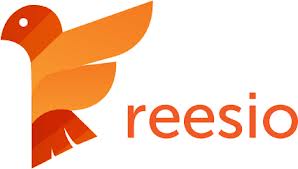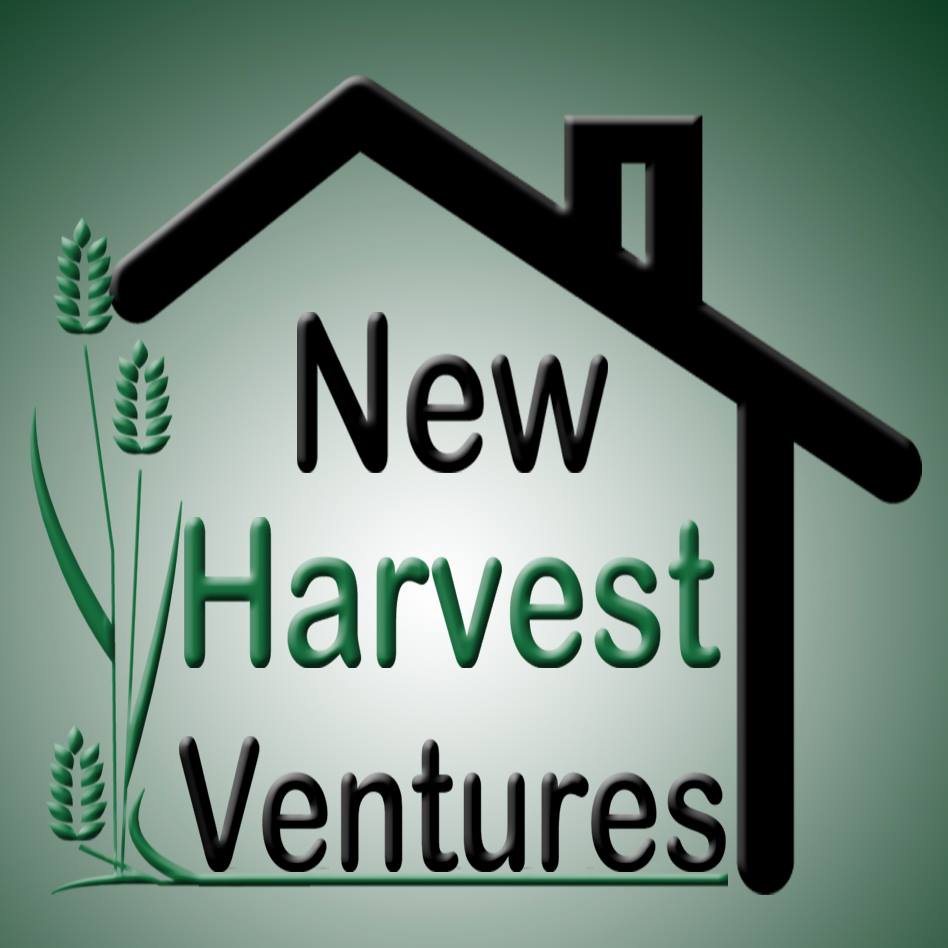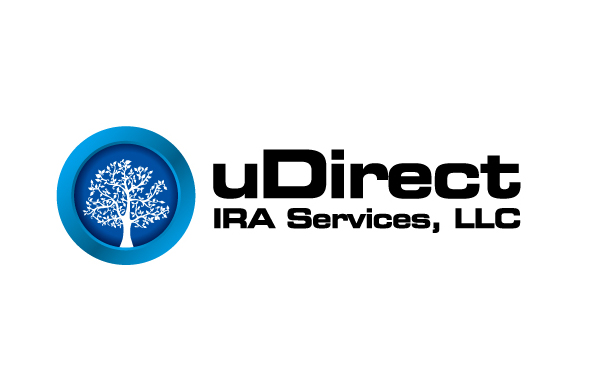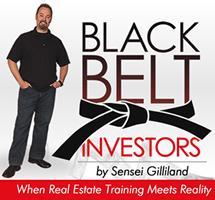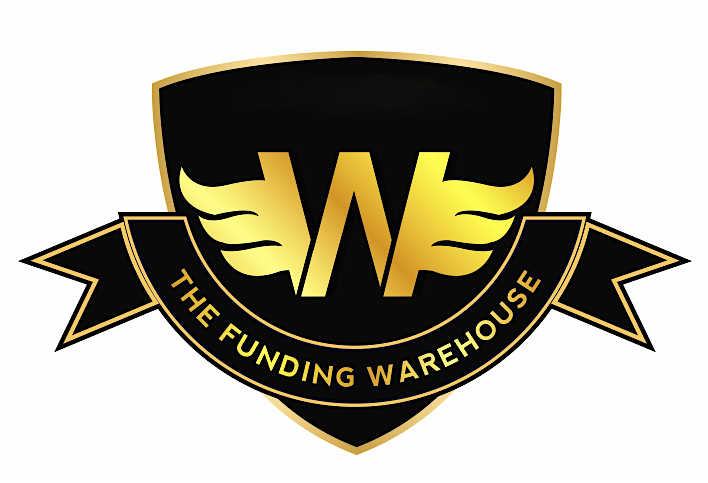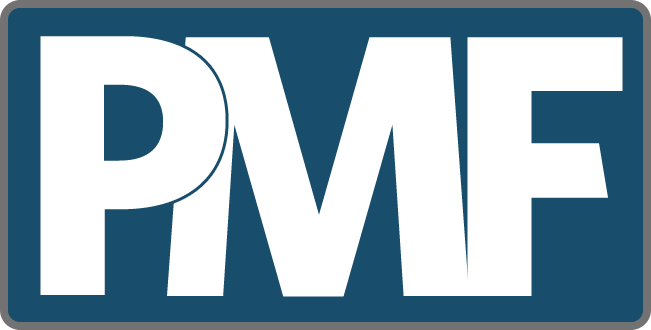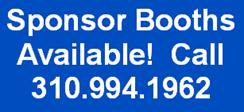 Be sure to get your hands on our new release of Realty411 Magazine, Private Money411 and CashFlow Express by picking up a free copy at one of our events!
ARE YOU A VIP REALTY411 MEMBER YET? IT'S FREE CLICK HERE
No matter what, please mark your calendar so you don't miss out on this fantastic real estate and finance expo. Our goal is to provide fantastic resources to help you learn about real estate or grow as an investor. We know your time is valuable, so we have wonderful books, magazines, and other gifts to give away.
Start the year off right with spectacular networking!!! Build NEW friendships and business collaborations with some of the industry's TOP Leaders.

This is the FIRST Real Estate Expo in Napa Valley that has a Financial and Technology Focus. Plus, guests will discover new resources to FUND deals. Joining us are incredible speakers, sophisticated investors, and VIP Industry Leaders from across the country.

The LATEST in Finance News and Updates
Learn Investor Tips to WIN in Real Estate in 2015

---
Learn Directly from Real Estate Leaders
---

Tony Watson from
Robert Hall & Associates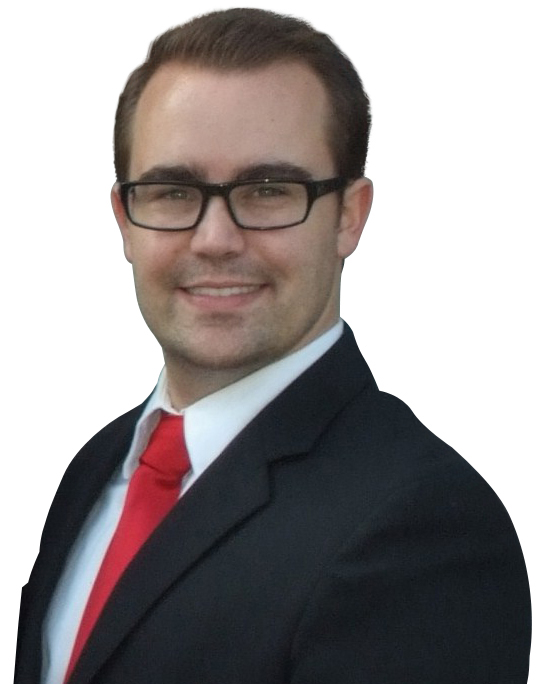 Have a Tax Question or Issue? We have the experts right here to answer your questions! Introducing Tony Watson from Robert Hall & Associates in Glendale, CA
Tony Watson graduated from Chapman University with a Bachelor of Science in Business Administration. As an Enrolled Agent, Tony started working for Robert Hall & Associates in 2005 and has quickly become one of their leading tax consultants. In addition to servicing a full roster of clients, Tony has taken on the role of public speaker for Robert Hall & Associates and has spoken at over 100 businesses, associations, and real estate offices in the Los Angeles area.
 Most recently, Tony landed the coveted position of keynote speaker for the Apartment Owners Association and spoke throughout the state of California on taxation and incorporating. For over 40 years, Robert Hall & Associates has specialized in tax preparation and incorporating for small business owners and entrepreneurs.
Be sure to get your hands on our new release of Realty411 Magazine, Private Money411 and CashFlow Express by picking up a free copy at one of our events!
Our Featured Speaker!





BRETT T. IMMEL | SENIOR PARTNER
Brett Immel is a Senior Partner and Co-Founder of Growth Equity Group. Brett co-founded the company with Preston Despenas through their shared vision, strong interest and passion for investing in real estate. Together, they have established Growth Equity Group into the premier, nationwide, real estate investment firm it is today by specializing in residential income-producing properties in select U.S. markets for individual investors. Growth Equity Group makes investing in real estate easy by offering inventory, non-recourse financing and management services.
Brett is responsible for driving Growth Equity Group's property acquisition strategy and execution, securing non-recourse financing relationships on all the property assets, and on-site visits to ensure for a suitable real estate investment for all of Growth Equity Group's clients. Throughout his career, Brett has touched on all areas of real estate investment from finance, acquisitions, management and advisory. In addition, Brett is a regular speaker in industry conferences and events, including the REI Expo, Ignite Expo, Money Show, Rich Dad Poor Dad, and he is a frequent contributor for outlets such as NuWire Magazine.
Brett is a nationally recognized real estate investor and attributes this success to a strong foundation in education, and the opportunistic and innovative methods he and Growth Equity Group value. He has more than 12 years of experience and has completed over $100 million in real estate transactions. He continues to work alongside a rapidly growing team at Growth Equity Group to make investing in real estate easy for all its clients.
---
Learn About the Opportunities to Invest and Own
Assisted Living Facilities with Gene Guarino, CFP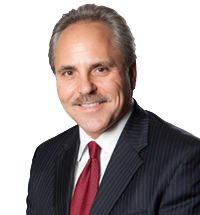 Learn step by step how to turn a SFH into a cash flow machine. How to make $5K $10K or $20,000 per month and how to get TWICE the fair market rent for your property.
This is THE opportunity for the next 20 years in real estate investing.
Come and learn, step by step how to turn a SFH into a Cash Flow Machine. With 77,000,000 baby boomers already here, this is an unstoppable Tsunami of opportunity for you and your portfolio. Here are the facts:
* 10,000 people a DAY are turning 65.
* 4,000 people a DAY are turning 85.
* 70% of those people will need help for an average of 3 ½ years.
Many of them will be living somewhere other than in their own home or apartment. They will be paying someone $3,000, $5,000 or even $10,000 a month to live there during those critical years. It could be you that collects that money or it will be someone else. Either way they will definitely be paying someone and so will you.
In this session you will learn how ONE Assisted Living Care Home can earn you $5K, $10K $20K or more EACH MONTH for the rest of your life. You will also learn how you can get TWICE the fair market rent for your rental home now AND have a long term, hassle free tenant as well.
 KATHY FETTKE
   CEO of Real Wealth Network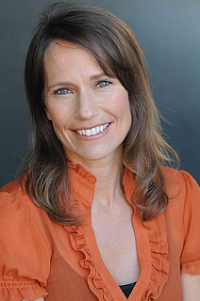 Kathy is an active real estate investor, licensed Realtor, certified coach, and former mortgage broker. She specializes in helping people build multi-million dollar real estate portfolios through creative finance and planning. With a passion for researching and sharing the most important facts on real estate and economics, Kathy is a frequent guest expert on such media as CNN, CNBC, Fox News, NPR, CBS MarketWatch and the Wall Street Journal.
She also hosts The Real Wealth Show which is a featured podcast on iTunes with listeners in 27 different countries. Kathy received her BA in Broadcast Communications from San Francisco State University and worked in the newsrooms of CNN, FOX, CTV and ABC-7. She's past-president of American Women in Radio & Television.
She and her husband bought numerous investment properties and since then learned the highs and lows of investing that can only come from hands-on experience. She is passionate about learning more and sharing that information with the members of Real Wealth Network and the listeners of The Real Wealth Show. Kathy loves the freedom that real estate investing can bring.
She is an avid traveler and enjoys hiking, rock climbing, skiing, figure skating and surfing. She lives in Malibu with her husband and their two daughters.
---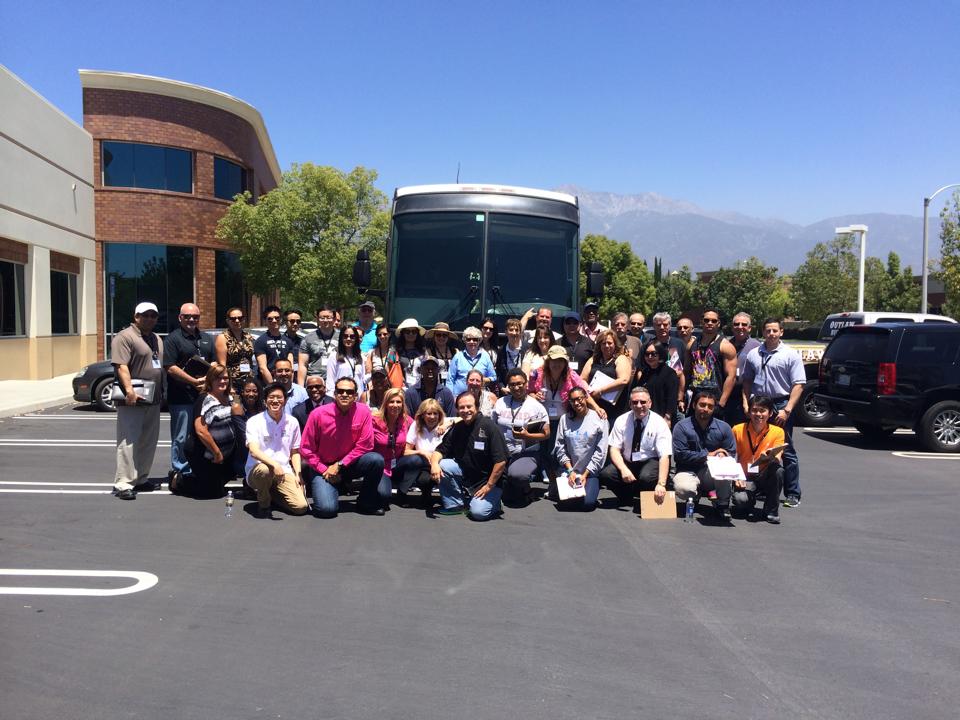 Meet Anthony Patrick
 from New Life Ventures, LLC
Learn How He Flips 5 to 10 Houses Monthly!
---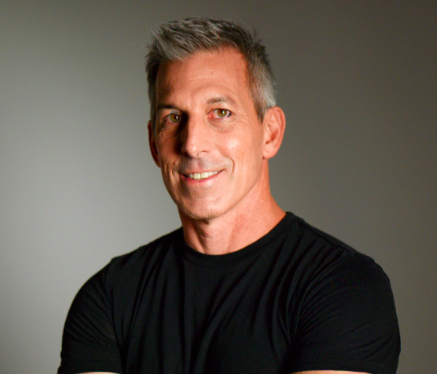 Bob Rometo shares how HomeVestors® has purchased over 55,000 houses to become the #1 Home Buyer in America!!
HomeVestors is the "We Buy Ugly Houses" company.  We have bought over 55,000 houses, making us America's #1 Homebuyer. 
About HomeVestors:

"We buy properties that are not listed and aren't REO or foreclosures, so there's much less competition."  In addition to buying houses, Bob spends time coaching those new to HomeVestors on how to get the most deals out of their calls.  Bob can tell you how to work with America's #1 Homebuyer to buy more houses, and maybe get some of your own calls from the "hidden city of sellers" only HomeVestors knows how to find.

---
We have the pleasure of hosting out of state
 and local real estate industry leaders. Join Us!
Learn About Owning a Self Storage Facility with
Kevin Rollings, joining us from Indiana.

Are you looking to purchase a self storage facility but don't want to run it or really know how to get started in the Self Storage Business?
You have come to the right place!! Kevin Rollings has over 25 years rental experience at various levels of management and ownership. He earned his CSSM (Certified Self Storage Manager) with Self Storage Association of which he is a member.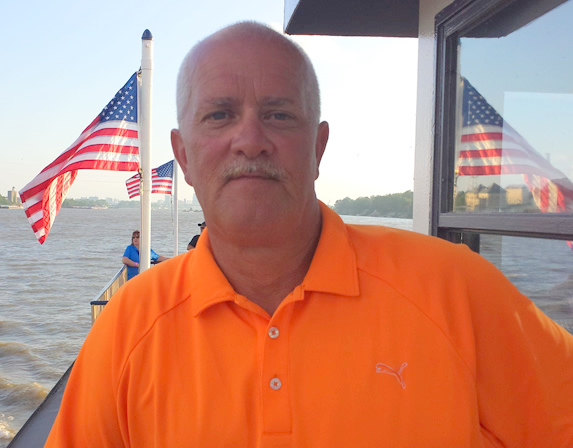 Kevin is now dedicating his time to helping other Self Storage Owners and Management get the best potential ROI as possible by training and teaching his expert Management tools and tricks of the trade! Browse through the site or give us a call and start now getting the training that you need for Success in Self Storage!

Our mission is to provide complimentary resources to help you grow in your real estate business. Be sure to get your hands on our new release of Realty411 Magazine, Private Money411 and CashFlow Express by picking up a free copy at one of our events!
---
Meet Author Rebecca Rice and Discover
  her "Living Benefits" Strategy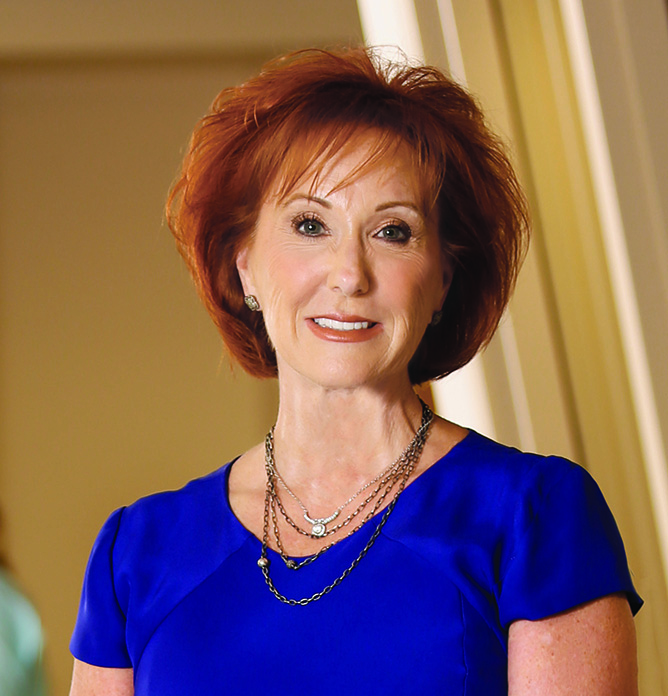 At age 37 Rebecca Rice suddenly became single with three small children. Without any
source of income, Rebecca faced food scarcity and homelessness. "I know what it's like to be without," Rebecca said. "I made it my goal to never let that happen again."

She started working—and worked hard! She learned and advanced to the point where she
started her own business. Along the way, she kept that passion for financial security for herself and for her clients. "I was drawn to financial services because it's such a concrete, specific way to prepare for the difficulties life throws at you," Rebecca said. For 24 years she read and studied books, journals, newsletters, and the leading trends to best help her clients secure their financial future.

Every client of Rebecca's becomes a friend. She treats them with respect and esteem and shows a relentless determination to make sure they become financially solid. "I found people did everything Wall Street and the best financial minds recommended. Yet most were not truly successful," Rebecca said. "The traditional strategies just don't work as
promised for the average person."


In 2003 Rebecca discovered Nelson Nash's book, Be Your Own Banker. She stayed up all night reading it. It just didn't seem possible. So she asked her CPA to read it. He had never heard of the strategy either.

Together they tried to punch holes in the theory behind Nash's book. They ran the numbers. They ran the numbers again. And it worked! When her CPA called and said he wanted to set up four accounts for his family, she knew they were on to an amazing secret. How could she not have known about this incredible wealth-building strategy before now?

The new strategy called for great integrity and sacrifice. She'd need to work three times as hard for the same amount of money. But for her clients, it was a godsend! It was an assured way to build risk-free, tax-deferred wealth and still have access to money for purchases, college expenses, even retirement living. It multiplied the growth of assets, and even helped grow your money as you borrowed and paid for purchases!

Rebecca fully used this "Living Benefits" strategy. She tried it herself and found success. She used it more and more. To date she is fully vested in this strategy and has the comfort, control, and peace that financial security brings. As of 2014, Rebecca has written over 3,000 uniquely designed policies. She's gained certification in the knowledge and application of "Living Benefits" strategies. She's used the "Living Benefits" for herself and her clients in every way possible. She stands as the go-to expert for the "Living Benefits" strategy.
EXCLUSIVE APPEARANCE!
  JIM BEAM
 
JIM BEAM builds valued long term relationships by combining careful attention to clients' goals with integrity and experience.  He is a trusted leading expert in training others how financial institutions leverage money and how to emulate them. 
Jim earned two degrees in business management and spent the first 25 years of his career managing over $500,000,000 in real estate and major construction projects. This initial experience laid the groundwork to partner with Rebecca Rice of Rebecca Rice & Associates, to serve the financial needs of professionals and small business owners (particularly real estate investors/private lenders) all across the nation.  
They have helped shape the financial future of thousands of clients. Get ready to learn how you too can create an ever increasing, compounding financial environment from which you can leverage your money to go work for you in multiple places at once.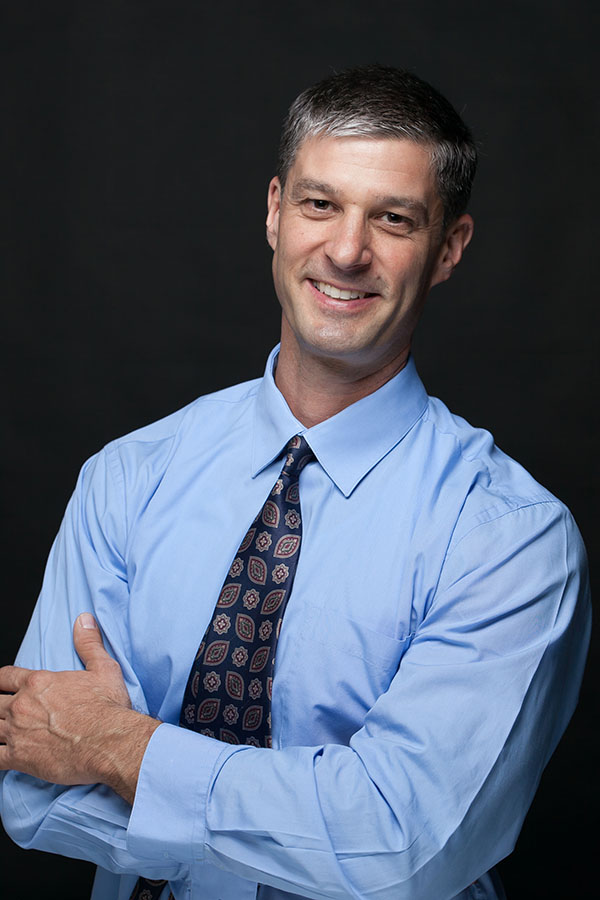 ---
Confused about Your Credit Score?
Learn Tips on How to Raise Your Score.
Become Educated on the Credit Rating System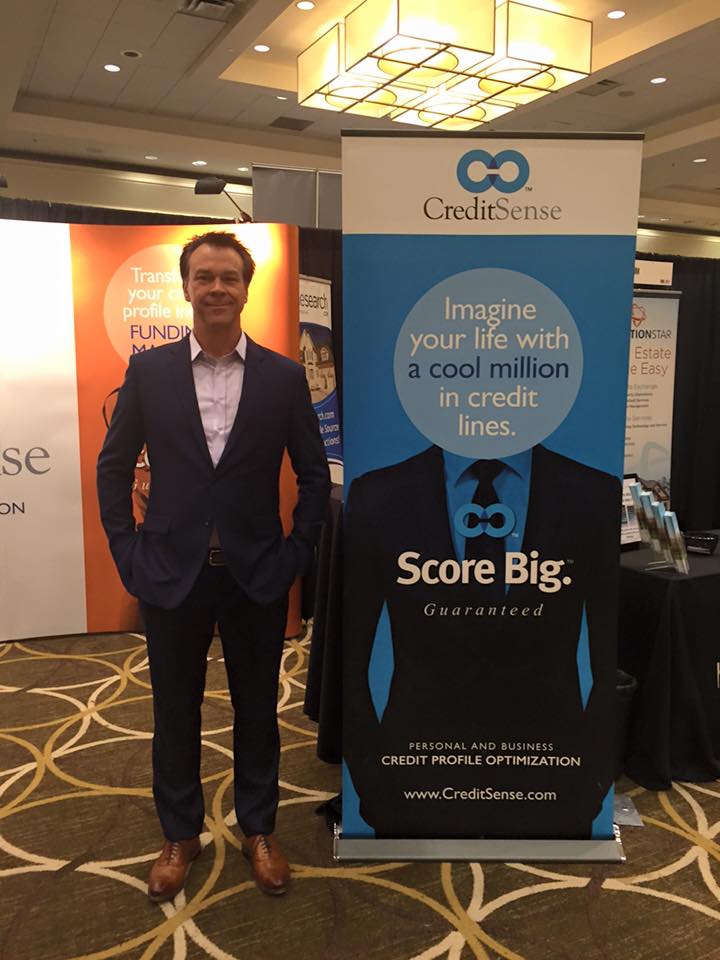 Get Your Own 800+ Credit Score
with Merrill Chandler, Founder of Credit Sense!
Learn how to optimize your credit and raise your credit score 45 points in 45 days while getting on the path to a Tier 1 or even 800+ credit score.
Learn how to raise your credit score 45 points in 45 days! Do you know what opportunities come with an 800+ credit score? THE CREDIT SENSE DIFFERENCE. CreditSense tackles the 800 pound gorilla of the credit system by helping consumers and business professionals to achieve Tier 1 or even 800+ credit scores. CreditSense offers powerful, proven strategies to not only recover lost points due to bad credit, but to optimize our clients' credit profiles so that every piece of data measured by FICO scoring software produces the maximum number of credit score points for them. In this presentation Merrill will show you how to optimize your credit and get you on the path to a Tier 1 or even 800+ credit score.
Every credit repair company in the country does the same thing. They send a letter to the credit bureaus that says the problem account is not yours, or not actually late. They have no proof or research behind what they say, kind of like pointing your finger in the dark. They give you a SINGLE POINT of credit inspection.
And what if you don't have bad credit but you still want a higher score?

At CreditSense we do things different. We know that there is a perfect credit profile that always delivers an 800+ credit score. (round hole) Your credit profile is probably NOT perfect (square peg). We bring your credit prof
Have questions about Los Angeles Real Estate Investor, Finance & Business Professional Expo - at Embassy Suites LAX North?
Contact Realty411 Magazine
Attendee List
Sort by:

Date

|

First Name
When & Where

Embassy Suites LAX North
9801 Airport Boulevard
Los Angeles, CA 90045


Saturday, September 19, 2015 from 8:30 AM to 5:30 PM (PDT)
Add to my calendar
Organizer
* Event Organized by Realty411 Magazine*
Based in Santa Barbara County, Calif., Realty411.com publishes online and print magazines, e-newsletters, produces expos, and mixers around the United States. Their mission to educate and empower everyone from all walks of life to invest in real estate.
The media/marketing company is owned by a real estate investor and licensed California real estate sales agent. Realty411 currently reaches more personal investors around the nation with their in-house expos and events than any other realty investor publication in the world. Many expos are also charity events where awareness and donations are raised for numerous worthwhile organizations, which focus on children, assisting the homeless, victims of domestic violence, and animal welfare.
For information, call: 805.693.1497 or visit http://Realty411.com or
Our new expo website: http://Realty411expo.com
To contact us directly, call: 805.693.1497 or info@realty411.com
Save