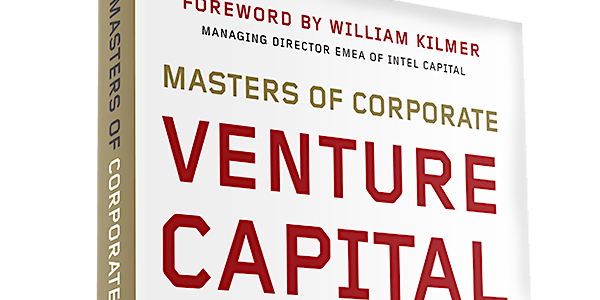 Los Angeles: Masters of Corporate Venture Capital (CVC) - Hosted by Rubicon...
Location
General Assembly
1520 2nd St
Santa Monica, CA 90401
United States
Description
Join us for
"Masters of Corporate Venture Capital (CVC)"
Hosted by Rubicon Venture Capital & WSGR
Join us for an evening focused on Corporate Venture Capital (CVC). Andrew Romans will share his insights from over 100 interviews with leading CVCs in the US, Europe, Asia & Latin America in addition to 20 years of experience of raising funding from CVCs and investing alongside them.
Ticket includes 1 copy of Romans' new book. Find it and review on: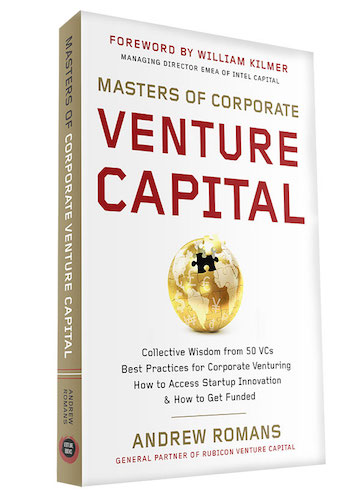 Andrew's brief talk will be followed by a panel of leading CVCs and VCs with plenty of time for a cocktail networking reception with light bites. We expect 100+ VCs, CVCs, angel investors, senior executives from large corporations, conglomerates, family offices and plenty of entrepreneurs and other supporters of the LA startup ecosystem.
---
CVC & VC panel (confirming more VC & CVC panelists)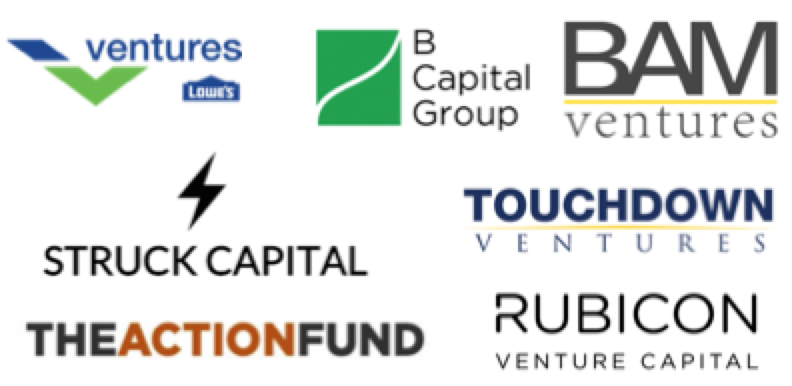 Stephen K. Young, Venture investor, Lowe's Ventures
Bryan Ciambella, Principle, B Capital
Adam B. Struck, Managing Partner, Struck Capital
Craig R. Cooper, General Partner & author, The Action Fund
Will Geiger, Investment Professional, Touchdown Ventures
Richard Jun, Managing Partner, Bam Ventures
Andrew C. Romans, General Partner & author, Rubicon Venture Capital, Moderator
---
The discussion will examine CVC from the unique perspectives of 1) the entrepreneur raising CVC and VC funding, 2) the corporate, 3) the investment professional working at the CVC and 4) the financial VC that may partner with CVCs in a syndicate backing the same startup.
Why corporates establish CVC groups

How to establish a list of top priorities of strategic and financial objectives

How to convince your board to commit to a CVC program

How to structure the strategy and fund from a branding, legal and investing strategy

How to achieve strategic goals while generating profit and ensuring evergreen longevity of the CVC

How to raise funding from CVCs compared to financial VCs

Dangers to avoid when raising and partnering with CVCs
Agenda
6:30 - 7:00: Registration & networking

7:00 - 7:30: Welcome remarks from Make in LA and Andrew Romans presents key findings on best practices of CVCs and how to raise capital and partner with CVCs

7:30 - 8:00: CVC panel & Q&A

8:00 - 9:00: Closing remarks, cocktail networking reception and tour of Toolbox LA & Make in LA
---
"It is fair to say that not all CVCs are able to keep their promise of adding value, but when they do, it is certainly one of the most powerful ways to accelerate the growth of a startup. Masters of Corporate Venture Capital is essential reading for entrepreneurs, VCs and CVCs." —FREDERIC ROMBAUT, Managing Director, Cisco Investment; cofounder, Qualcomm Ventures & Director, Apax Partners
---
If you want to host or sponsor a CVC event anywhere in the world please get in touch: mat@rubicon.vc. Chinese and Japanese translations are expected to be released in September 2017. Russian translation expected in October 2017.
---
Interested in a little pre-reading? Check out two free chapters from Andrew Romans' previous book The Entrepreneurial Bible to Venture Capital: Inside Secrets From the Leaders in the Startup Game.
Free M&A chapter "Which Way to the Exit?"
Free liquidity & secondary market chapter "Ladder to Liquidity: The Secondary Market"
---
Special thanks to WSGR for sponsoring this event.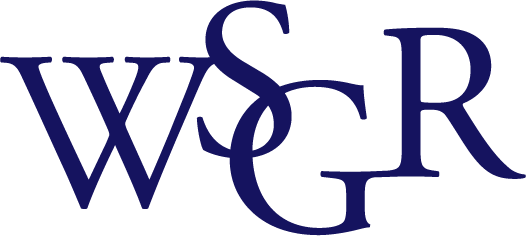 Special thanks to our media sponsor.
LA TechWatch is a media property focused on the Los Angeles tech and startup ecosystem.
---
Connect with Rubicon Venture Capital on
Twitter | Facebook | AngelList
---
Disclaimer
Events are not to be considered as General Solicitation as no forward-looking financial statements nor investment opportunities will be discussed or presented.
All persons attending the event are subject to approval by Rubicon VC and may be denied entrance based on inappropriate activity, actions or background.

Venture capital and angel investments involve a high degree of risk, and are only suitable for "accredited investors" as defined by the U.S. Securities and Exchange Commission. The information contained within this message is not an offer to purchase or solicitation to sell securities or any other financial instrument of any kind.