Los Angeles - Introduction Seminar: Lean Construction Basics

Monday, May 23, 2011 from 8:00 AM to 5:00 PM (PDT)
Event Details
and
LCI Los Angeles Communtiy of Practice (CoP)
present
A FULL DAY
INTRODUCTION SEMINAR:
LEAN CONSTRUCTION BASICS

Instructors:                       
 Dick Bayer, 
Lean Construction Institute

George Zettel
Turner Construction Company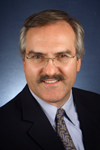 (See Bio below) 
Lean Construction creates Three Opportunities for improving project delivery - "Impeccable Coordination," "Project as Production System," and "Project as Collective Enterprise." This one day seminar will cover Lean Construction Basics by introducing key concepts, principles, and techniques to make sharp the difference between Lean Construction and current project delivery practices. The agenda is built around the Three Opportunities in a way to surprise and provoke participants and to shift one's view of the "common" sense.  The seminar will include hands-on simulations, lectures, and discussion.  
Date and Time:
Monday, May 23, 2011 (8:00am-5:00pm)
Continental Breakfast 7:30am-8:00am
Registration Includes: All program materials and handouts. 
Continental breakfast, lunch, and refreshments during the breaks.
"Cancellation without penalty" deadline:  Monday, May 16, 2011
Cancellation requests submitted after this deadline incur a $100.00 processing fee.
Pre-Reading:
Please review the Introductory Readings at: http://www.leanconstruction.org located under "Readings"
Additional information and reading materials about lean construction theory and application can also be found at http://www.leanconstruction.org 
George Zettel
George Zettel is Turner's USA Lean Construction Champion and Healthcare Project Executive working for Turner since 2003. George currently is the project leader for an Integrated Project Delivery team designing and building the 140 bed UHS Temecula Medical Center, Temecula, California.  He serves as a member of Turner's Lean Construction Training Team, on AGC's Lean Construction Task Group, and is on the National Board of Directors for the Lean Construction Institute.  His 28 years of industry experience includes roles in the building trades, construction supervision, project management, and as a facility owner.  George provides operational support helping organize, deliver, and assess project delivery improvements to project teams and territory offices.  He applies lean construction principals to team formation, project strategy, scheduling process with the Last Planner® System, Integrated Project Delivery™  (IPD), value analysis, Building Information Modeling (BIM), and leadership development. George has provided technical input for several books and continues to learn while sharing his knowledge through workshops for the Project Management Institute (PMI), American Institute of Architects ( AIA ), Associated General Contractors (AGC ), Construction Management Association of America, Construction Users Roundtable (CURT) as well as several local colleges.
Registration Support: intro-support@leanconstruction.org
** Benefits of LCI Membership:
LCI membership allows individuals to receive all announcement regarding LCI activities as well as register at the member rate for all LCI events. Visit: http://lci-individual-membership.eventbrite.com to read more about the benefits.
Individual LCI Members may bring one guest to each LCI event at the Member Rate. Corporate LCI Members may bring any guest at the LCI Member Rate, including employees, clients, trade partners, etc. Need help looking up your individual membership number? Please contact membership@leanconstruction.org
When & Where

Monterey Hill Restaurant
3700 Ramona Blvd.
Monterey Park, CA 91754


Monday, May 23, 2011 from 8:00 AM to 5:00 PM (PDT)
Add to my calendar
Organizer
Lean Construction Institute (LCI)

Lean Construction Institute (LCI) is a non-profit organization, founded in 1997. The Institute operates as a catalyst to transform the industry through Lean project delivery using an operating system centered on a common language, fundamental principles, and basic practices.  The LCI Vision: Transform the Built Environment through Lean Implementation.  Our Goal: Increase stakeholder satisfaction and project delivery value
Objectives:
DEMAND — Create demand for Lean
KNOWLEDGE — Develop and deliver standard building blocks for Lean
VALUE — Establish standard metrics for Value and Satisfaction
CAPACITY — Create your capacity for learning and sharing better practices
www.leanconstruction.org 
Los Angeles - Introduction Seminar: Lean Construction Basics