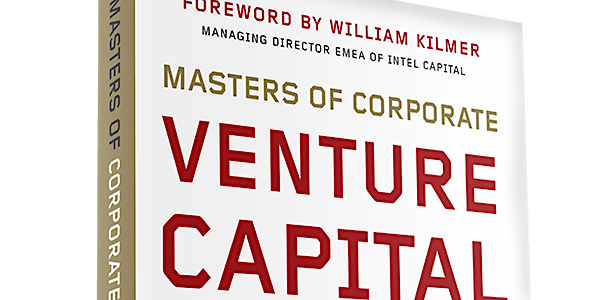 Los Angeles: Half Day Seminar on Corporate Venture Capital (CVC) - CVC Forum Hosted by Rubicon VC & WSGR
When and where
Location
Ipseity 1639 11th street Suite 101 Santa Monica, CA 90401
Refund Policy
Contact the organizer to request a refund.
Description
Join us for
"Masters of Corporate Venture Capital (CVC) Forum"
Hosted by Rubicon Venture Capital & WSGR
Join us for an intimate half day discussion and seminar focused on Corporate Venture Capital (CVC) followed by an evening panel of leading local CVCs, VCs and cocktail networking reception. The afternoon seminar is designed for family offices, senior executives at corporations considering launching a CVC or already actively managing a CVC either directly investing into startups, investing into VC funds or both. Not every corporate needs their own CVC. We will focus on launching and managing best of breed CVC programs but also explore other options to access startup innovation. Andrew Romans, the author of the leading book covering this topic and General Partner at VC fund Rubicon Venture Capital, will lead a seminar and interactive discussion collapsing decades of experience and insights into a half-day session.
Participants are invited to stay for an evening session open to the general public of entrepreneurs, VCs, angels and other supporters of the LA startup ecosystem. The evening session will include the VC panel, a brief talk by Andrew Romans and time for networking, drinks, light bites, wine, beer and drinks.
The CVC / VC panel will include additional VCs to be confirmed, but so far includes senior investors from: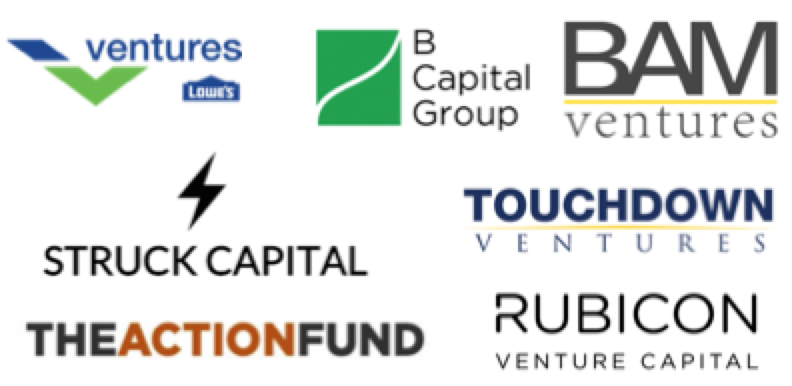 Registration for the afternoon seminar includes access to the evening event. Or you can register for the evening event only here: https://MastersofCVCla.eventbrite.com.
CVC and VC panel to be confirmed
The seminar will cover:
Why corporates establish CVC groups

How to establish a list of top priorities of strategic and financial objectives

How to convince your board to commit to a CVC program

How to structure the strategy and fund from a branding, legal and investing strategy

How to achieve strategic goals while generating profit and ensuring evergreen longevity of the CVC

Case studies highlighting best practices and classic and expensive mistakes to avoid

Understand specific mistakes CVCs make and specific strategies to avoid these and achieve stated objectives

Recommended government policy and implications for national economies related to CVC and venture capital
Romans will share his insights from over 100 interviews with leading CVCs in the US, Europe and Asia in addition to 20 years of experience of raising funding from CVCs and investing alongside them. Please note this event is limited to senior executives of corporations, conglomerates, existing CVCs and family offices. If you have any questions please contact mat@rubicon.vc. Romans also provides direct advice to CVC programs and can be contacted at andrew@rubicon.vc.
Ticket includes 1 copy of Romans' new book. Find it and review on: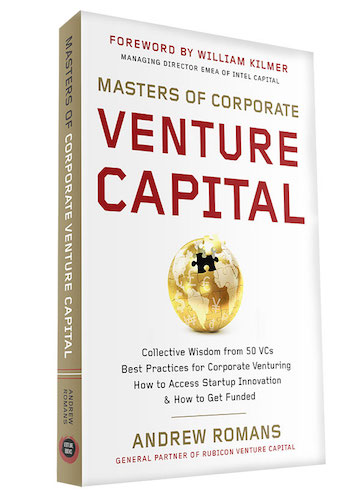 Agenda
2:30 - 3:00: Registration & networking

3:00 - 4:15: Welcome remarks from Make in LA and Andrew Romans presents key findings on best practices of CVCs with an interactive Q&A session throughout

4:15 - 4:45: Guest lawyer speaker "Terms Sheet Terms, Deal Execution, Legal Considerations when forming a CVC"

4:45 - 5:00: Coffee & networking break

5:00 - 6:00: Review of CVC case studies, conclusion and discussion

6:00 - 6:30: Tour of Make in LA, break

6:30 - 9:00: Delegates are invited to stick around and join the larger evening event "Masters of Corporate Venture Capital" Larger event begins with CVC / VC panel, brief talk by Andrew Romans and cocktail networking reception expecting 100+ participants including entrepreneurs, VCs, angel investors, service providers, etc.
See agenda for evening event here: https://MastersofCVCla.eventbrite.com.

Topics to be Covered during the afternoon seminar:

The Big Picture: Why Corporates Need CVC and Why They Do It?
Decisions every corporate must make when deciding to access external innovation via CVC

Review of baseline references of how many well-known CVCs are structured and operate via case study analysis

Understanding goals and objectives – why are you doing this?

Understand how employee goals affect new and existing CVC units

How to structure and incentivize CVC employees
Drafting a CVC "Constitution"
How to prioritize objectives and goals, metrics for success and make all decisions to maximize success?

How to structure the CVC legal entity - invest off balance sheet, fund structure, evergreen?

How to generate deal flow, get into deals and build a positive VC brand?

How to maximize information transfer from CVC to the corporate?

How to leverage internal ideation into intrapreneurship?
Portfolio Construction - Stages and Sectors
How to set strategic and financial goals? Program must be profitable to endure over time

How much capital to allocate over what period of time? Expectations for exits, IRR and cash-on-cash returns

How to invest with a "fund" mindset with diversified portfolio balance and time frame to exit?

What stages, sectors and geographies to invest in & what percentage of the fund should be allocated to each?

Creating specific customized rules and framework for investing criteria and portfolio balance

Where to locate the CVC office or offices and how to staff and compensate the team?

How to structure staff resources and formalize contact with Corp Dev and Business Units

Executive to CVC rotation programs and Rubicon's LP-IR program

How to build and maintain relationships with VCs and startups and build your brand despite negative view of CVC

Selection committee, governance and investment decisions for small, follow on and large investments

Fund of Funds Strategy
Other Issues
Other innovation programs, accelerators and alternatives to access external startup innovation

Legal issues to consider

Why most CVCs fail and are hated by entrepreneurs and VCs
---
"It is fair to say that not all CVCs are able to keep their promise of adding value, but when they do, it is certainly one of the most powerful ways to accelerate the growth of a startup. Masters of Corporate Venture Capital is essential reading for entrepreneurs, VCs and CVCs." —FREDERIC ROMBAUT, Managing Director, Cisco Investment; co-founder, Qualcomm Ventures & Director, Apax Partners
---
If you want to host or sponsor a CVC event anywhere in the world please get in touch: mat@rubicon.vc. Chinese and Japanese translations are expected to be released in September 2017. Russian translation expected in October 2017.
---
Interested in a little pre-reading? Check out two free chapters from Andrew Romans' previous book The Entrepreneurial Bible to Venture Capital: Inside Secrets From the Leaders in the Startup Game.
Free M&A chapter "Which Way to the Exit?"
Free liquidity & secondary market chapter "Ladder to Liquidity: The Secondary Market"
---
Special thanks to ipseity for hosting and WSGR for sponsoring this event.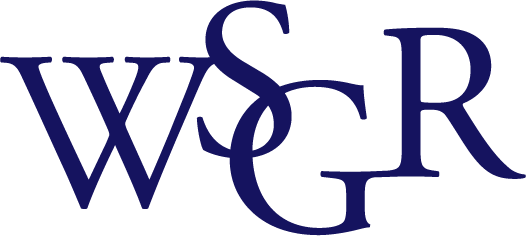 Special thanks to our media partner.
LA TechWatch is a media property focused on the Los Angeles tech and startup ecosystem.
---
Connect with Rubicon Venture Capital on
Twitter | Facebook | AngelList
By puchaseing a ticket and attending the event you will be added to Rubicon Venture Capitals Mailing list.
---
Disclaimer
Events are not to be considered as General Solicitation as no forward-looking financial statements nor investment opportunities will be discussed or presented.
All persons attending the event are subject to approval by Rubicon VC and may be denied entrance based on inappropriate activity, actions or background.

Venture capital and angel investments involve a high degree of risk, and are only suitable for "accredited investors" as defined by the U.S. Securities and Exchange Commission. The information contained within this message is not an offer to purchase or solicitation to sell securities or any other financial instrument of any kind.