Enjoy a catered breakfast, silly songs, club traditions, and special presentation each week at the historic Los Angeles Breakfast Club.
About this event
PLEASE REMEMBER, EVENTBRITE TICKET SALES CLOSE 48 HOURS BEFORE BREAKFAST. THERE WILL BE NO WALK-INS AT THE DOOR.
VACCINATION REQUIREMENT: Out of a concern for health and safety, we are requiring all attendees to be COVID vaccinated at least 14 days prior to visiting the LABC. Please bring your COVID vaccination card or digital record issued by the State of California or County of Los Angeles to the club the morning of your visit. We respectfully remind you that no guest will be admitted to the LABC without proof of full vaccination.
ABOUT THE SPEAKER: Born and raised in South Pasadena, Mark Langill is the Team Historian of the Los Angeles Dodgers, the first person in Major League Baseball with that title. A member of the front office since 1994, Langill previously covered the ballclub for five seasons as a Pasadena Star-News beat reporter. The Cal State Northridge graduate has written six books about the franchise, including "Dodger Stadium," "Game of My Life: Dodgers," and "All For One," the team's official commemorative book about the 2020 World Series Champion Dodgers. Langill's Dodger history presentation venues have ranged from The Getty Museum to the Los Angeles chapter of Mensa. His television appearances include ESPN's 30-for-30 "Fernando Nation," The History Channel's "American Restoration," and Spectrum SportsNet's "The Lasorda Chronicles."
ABOUT THE CLUB: Founded in 1925, the Los Angeles Breakfast Club still thrives with food, friendship, and fun. Our meetings are held in our clubhouse, Friendship Auditorium, located at 3201 Riverside Drive, near the corner of Los Feliz Boulevard, in Griffith Park. Best described as a variety show, attendees enjoy a catered breakfast, silly songs, club traditions, and an interesting presentation from a guest speaker.
TICKETS: Sales on Eventbrite close 48 hours before breakfast. Non-members are $25 and Members are $18, utilizing a special promo code.
Please arrive between 6:45 - 7:00 AM sharp! Doors close at 7:15 AM. Your admission includes a buffet breakfast and enjoyment of our 96-year-old weekly variety show.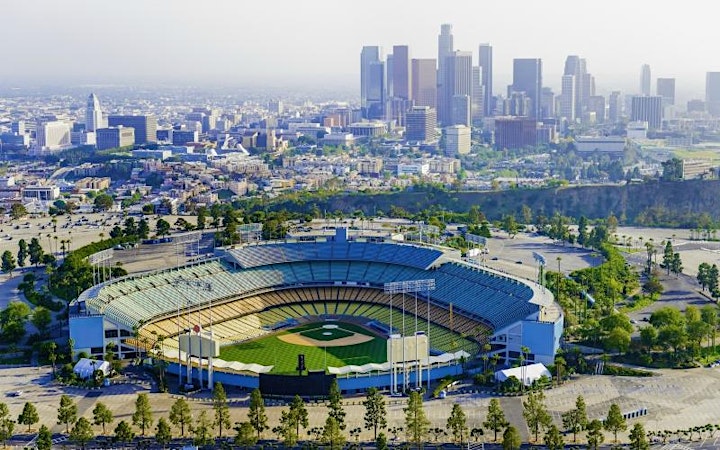 Organizer of Los Angeles Dodgers: Team Historian Mark Langill