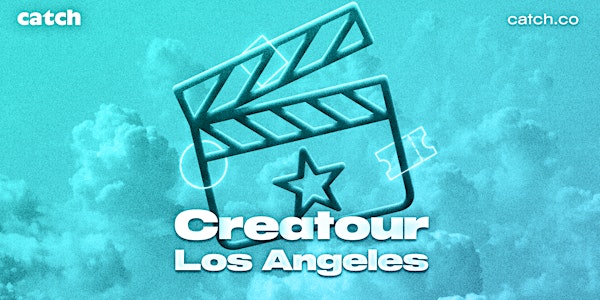 Los Angeles Creatives Happy Hour
Catch is touring the country's greatest freelance cities to bring together makers, creatives, and entrepreneurs. Join us in L.A.!
About this event
Creators build this country, every day. With stories that surprise and inspire, we're celebrating what it means to be pushing boundaries. In Los Angeles, we're bringing together the unique voices of creators and makers — designers, musicians, make-up artists, stylists, coaches, chefs, and writers for a night of networking. The goal is to unlock potential collaborative opportunities, build community, and share each others' successes.
Join us for food and drinks and the big vision about the possibilities of being independent.
About Catch
Designed for the more than 60 million Americans without employer-sponsored benefits, Catch is the first and only personal payroll and benefits solution, offering health insurance and automatic income routing for retirement and taxes. With Catch, freelancers and self-employed people can track, trace, and manage multiple income sources with less hassle, more control, and greater flexibility. Catch is backed by world-class investors like Crosslink Capital, Khosla Ventures, Kindred Ventures, Nyca Partners, and Urban Innovation Fund. Learn more at www.catch.co