About this Event
Seed&Spark wants you to take control of your creative career. Our friends are here to help.
Join Seed&Spark and special guests Mark Duplass, Erika Alexander and John Ridley for a day of workshops, expert panels and networking to help you build an audience, effectively raise the funds to bring your story to life, and create a distribution strategy you control.
Get Mark Duplass's input on your project.
Three attendees will join Mark on stage during the interactive Hometown Heroes Panel to talk through their project and get his input on how to crack it creatively (and at a budget that will give you no excuses!) Interested? Register by Nov. 28 to be considered!
Learn about screenwriting from Academy Award winner John Ridley, Lana Cho and Anna Margarita Albelo.
Hear what they have to say about writing in a candid conversation moderated by Seed&Spark founder and CEO Emily Best.
Explore the draw behind creating comics with Erika Alexander and Tony Puryear.
The team behind Concrete Park talks working in film and comics with a panel of comics creators moderated by Catrina Dennis.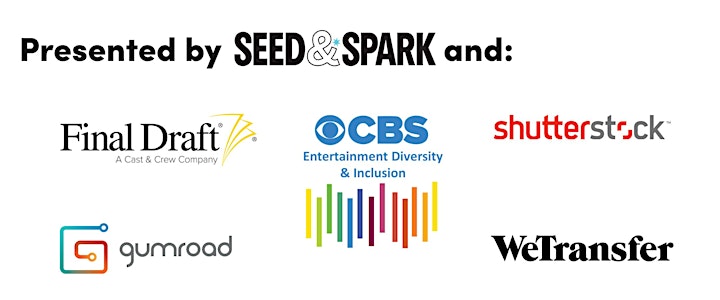 Schedule:
8:30-9 am: Check-in and networking over coffee (provided)
9-10:30 am Crowdfunding to Build Independence Workshop
10:45 am-12 pm Hometown Heroes Interactive Panel with Mark Duplass
12-1 pm Break
1-2 pm The Draw of Comics panel with Erika Alexander, Tony Puryear and special guests
2:15-3:30 pm The Distribution Down Low Workshop
3:45-5 pm Screenwriting Panel with John Ridley, Lana Cho, Anna Margarita Albelo
Important Registation Notes:
Tickets are available on a first come, first serve basis, however, registration is required. Attendees who do not check in by the first workshop will relinquish their ticket to the waitlist.
Lunch is not provided, however attendees may bring food or leave for lunch during the scheduled break. Snacks, beverages and coffee will be provided.
We include a short survey in our registration process. All survey data is used to improve our educational tools and platform offerings to better serve your community.
The Creative Sustainability Summit is presented by Seed&Spark and is sponsored by CBS Diversity, Shutterstock, Final Draft, WeTransfer and Gumroad. Special thanks to our incredible partners at The Alliance of Women Directors, Film Fatales, The Black List, Free the Work and the JTC List.