Los Angeles County Women's Leadership Conference 2018

Thursday, November 29, 2018 from 7:30 AM to 5:00 PM (PST)
Event Details
 The 2018 LA County Women's Leadership Conference is completely sold out, and the waitlist is full. We hope you will join us next year! Thank you.
-------------------
We invite you to the 2018 Los Angeles County Women's Leadership Conference 
November 29, 2018 at the Pasadena Convention Center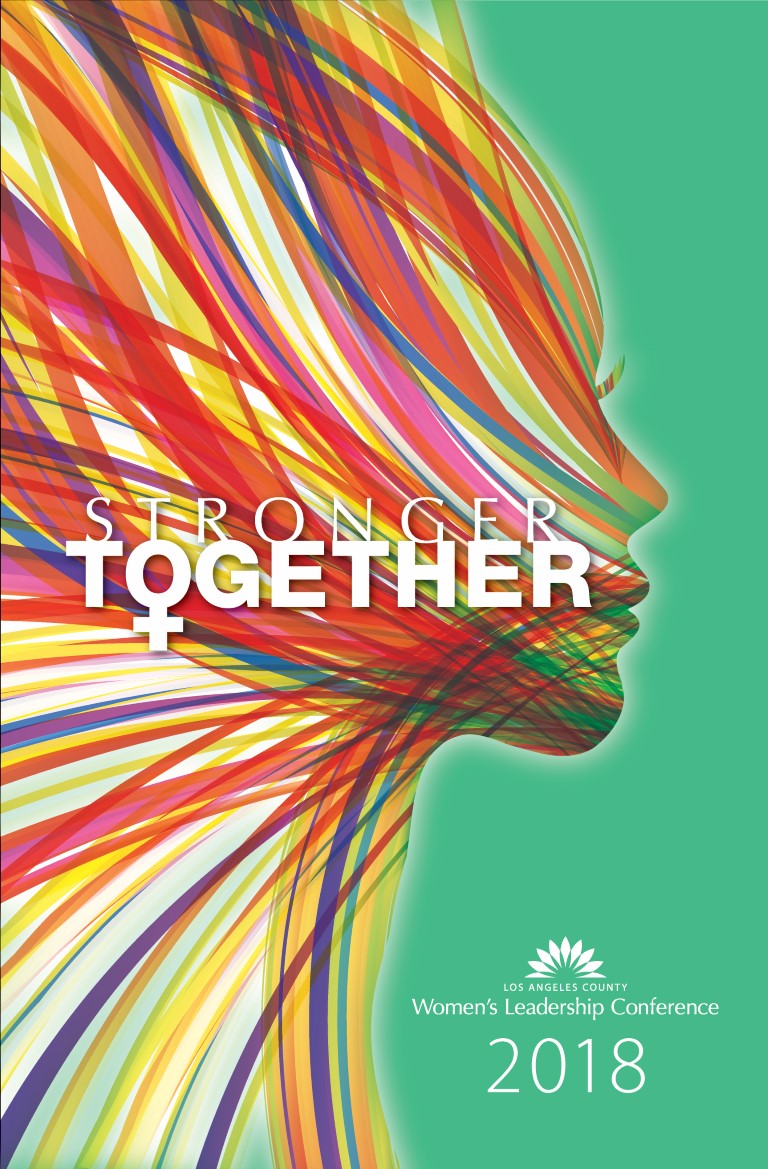 Doors Open - 7:30 AM
Program Scheduled - 8:00 AM to 5:00 PM 
**$85 Early Registration price is available August 20 through October 31, 2018**
**Conference registration will increase to $110 beginning November 1 and close on November 21, 2018 (based on availability)**
BACKGROUND 
Since 2010 the County of Los Angeles has hosted the Women's Leadership Conference developed to inspire leadership in us all. History has taught us that the most amazing changes have come about by ordinary people courageous enough to claim the challenge of leadership. We believe that ordinary people can do extraordinary things. And we are convinced that one person with a passion can change the world!
Beginning in 2015, we are proud to partner with the entire County family to continue the legacy of featuring inspirational speakers, interactive break-out sessions, book signings, meet-and-greet sessions, and exhibit booths.
The success of our conferences so far reinforces what we have known all along - that many of us, at some point along the way, will be faced with a cause dear to your heart that will compel you to ignite change. Our goal is to inspire you to embrace leadership along your journey.
For more information, please visit our conference website: www.lacountywomensleadership.org.
The LA County Women's Leadership Conference has launched an Instagram account @LACWomenLeaders!  Make sure to start following our account for updates on the conference and more! We are excited to expand our social media and show you what we have in store.  If you have not done so already, don't forget to follow us on Twitter @LACWomenLeaders and to start using #LACWomenLeaders!
---
PARKING
There are two entrances to park at the Pasadena Convention Center's onsite parking: (1) Marengo Avenue to the west and (2) Euclid Avenue to the east beween Green Street and Cordova ($15 per entry for the first 16 hours).  
If the parking lots get full, our staff will direct guests to the Paseo Colorado parking lot across the street ($9 per entry).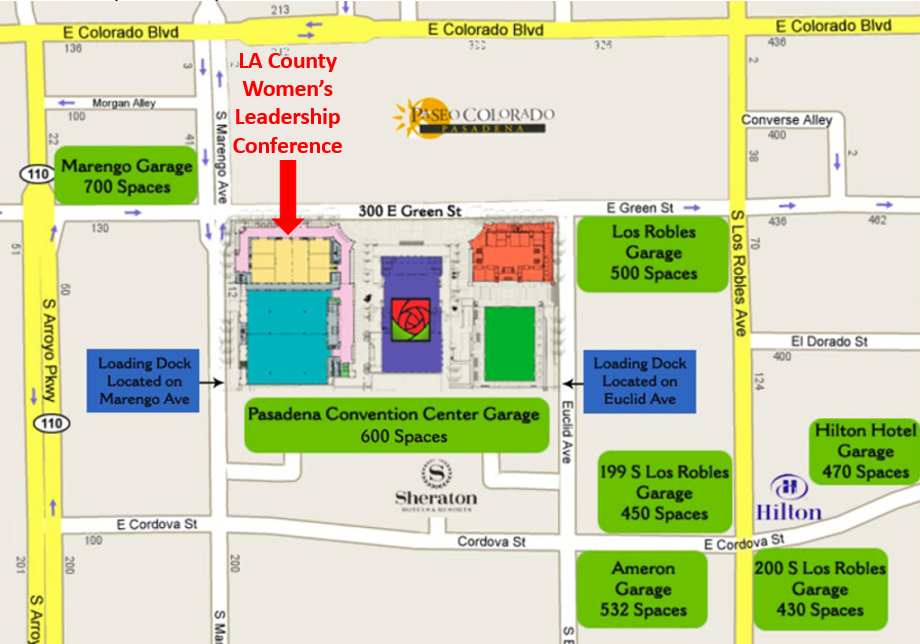 Organizer
The Los Angeles County Women's Leadership Conference Committee is comprised of members from over 20 Los Angeles County Departments. The first conference was launched in 2010 by the Department of Public Works, who continues to be the host department. Each year, the event and its committee continues to grow and strengthen, attracting over 900 participants, award-winning authors, and dynamic speakers. http://lacountywomensleadership.org