Los Angeles County Sheriff Debate 2018 / PRIVATE EVENT
Description
The future of the Los Angeles County Sheriff's Department is unclear. Sheriff Jim McDonnell faced two challengers in the primary election and was forced into a runoff by retired LASD Lieutenant Alex Villanueva. The Professional Peace Officers Association (PPOA) will host a debate between both candidates on July 23rd in order to help PPOA members, as well as members of the California Contract Cities Association (CCCA) and League of Women Voters (LWV), decide who is most capable of leading the world's largest sheriff's department.
This is a PRIVATE event hosted by the Los Angeles County Professional Peace Officers Association. Only law enforcement personnel (active/retired) and members and guests of CCCA and LWA will be allowed into this event. IDs and badges will be required to enter.
Seating is limited and this event will sell out — online registration is mandatory as we will not be able to accomodate unregistered walk-ins at the door.
This debate will be moderated by Adrienne Alpert, veteran reporter with ABC7 and host of Eyewitness Newsmakers, a weekly program dedicated to local LA-area issues.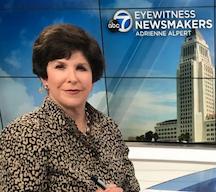 Debate panelists include:
Brian Moriguchi - President of the Professional Peace Officers Association. Brian has 30 years of service with LASD and 13 years of service on the PPOA board of directors.
Marcel Rodarte - Executive Director of the CA Contract Cities Association. Marcel represents 42 contract cities patrolled by LASD and is a former Norwalk city councilman.
Marjorie Green - League of Women Voters of Los Angeles. Marjorie co-chairs WVLA Committees on Criminal Justice Reform and Community Policing.

In addition to the debate, PPOA conducted video interviews with both candidates and will have those videos available to view here soon.