Description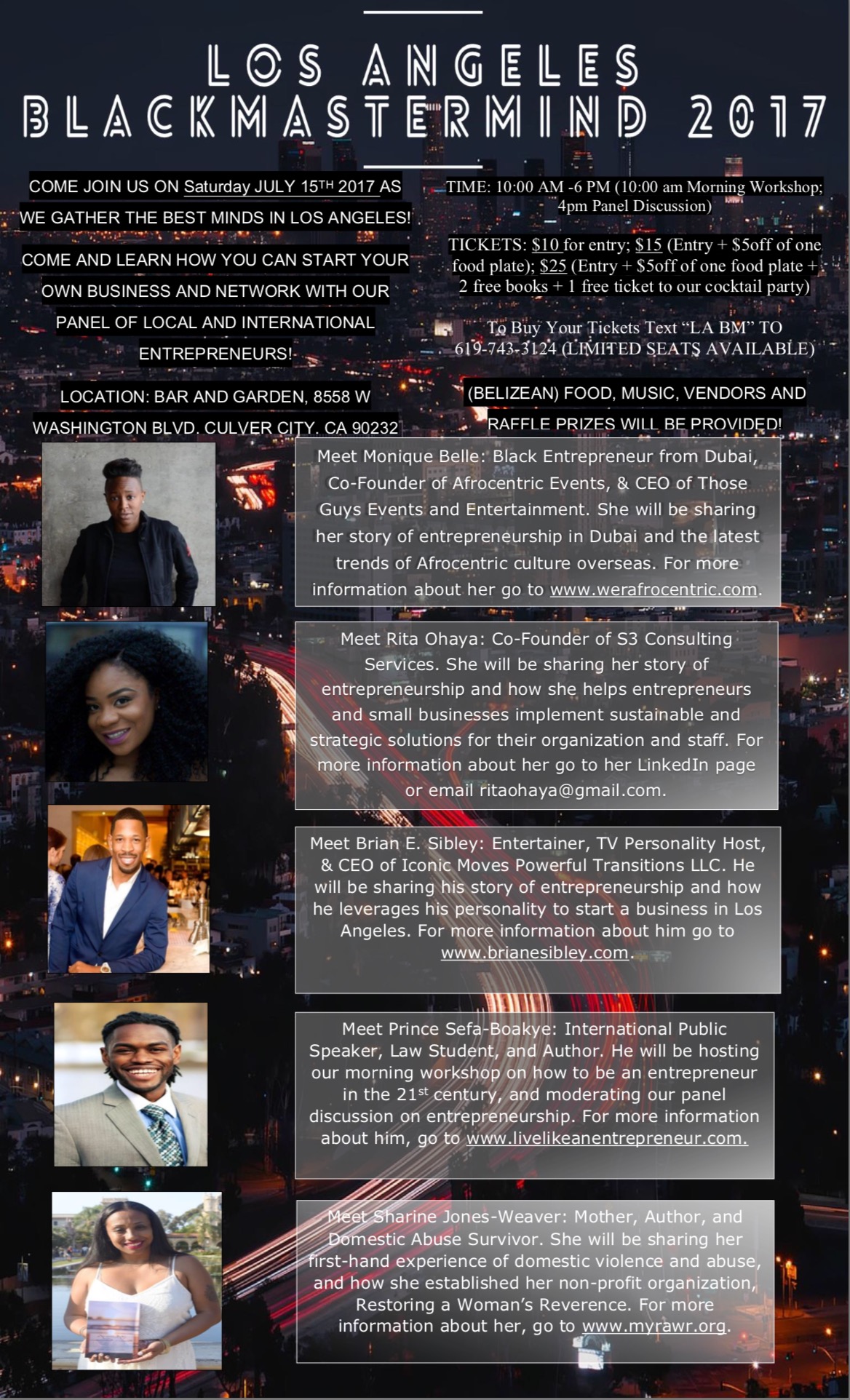 Selling Tickets at the Door!
Come join us for an afternoon of entrepreneurship, where we showcase black businesses and entrepreneurs in the Los Angeles area and around the world! Learn how you can expand your business in Dubai, how you can work for yourself in the 21st century, and how you can start a non-profit organization!

We will have Belizean Food! And a Raffle Drawing for all attendees to win a TV provided by Restoring a Woman's Reverance. http://myrawr.org/


Guest Speakers:

Monique Belle, CEO of Those Guys Events and Entertainment, and Cofounder Afrocentric Events in Dubai

Prince Sefa-Boakye, International Public Speaker & CEO of Live Like An Entrepreneur (www.livelikeanentrepreneur.com)

Brian Sibley, TV Personality Host and CEO of Iconic Moves Power Transitions Clothing
Sharine Jones Weaver, Author and CEO of Restoring a Woman's Reverence (www.myrawr.org).

Rita Ohaya, Cofounder of S3 Consulting Services

Come join us afterwards for our wine reception at Bar and Garden Store, where we network and sit-down with the guest speakers.

WE ARE LOOKING FOR VENDORS! IF YOU WISH TO RESERVE A TABLE TO SELL YOUR GOODS AND SERVICES CALL 619-743-3124