Loreauville High School - Class of 2007, 10 Year Reunion
Description
Hey everyone! We've been talking about this for a while now, so let's make a few plans official. This event will serve as the official event hub for the LHS class of 2007, 10 year reunion.
Tentative Schedule of Events
Friday, September 29th
5:00 pm - Tailgate before homecoming game (Location TBA)
7:00 pm - Homecoming Game vs. Franklin Hornets - Loreauville High Stadium (Home Side)
9:30 pm - Bonfire & Friendship at Kristen Dugas' parents house (909 Ed Broussard Rd.)
Saturday, September 30th
5:00 pm - Happy Hour on your own at Wurst Beer Garden (537 Jefferson Street Lafayette, LA 70501)
7:00 pm - Shenanigans - Wherever the night takes us....
What will this cost me?

If you want a class shirt, it will cost you $15. The design is below, and it's Comfort Colors...which means for sizing purposes, the shirt will be pre-shrunk. Payment and sizing will be taken during ticket registration. I will bring all shirts to the tailgating location before the game. There will also be at $5 charge for the football game ticket on Friday, and a $5 charge to help out Kristen with buying a few things for the bonfire. If you're not attending the game, getting a shirt, or going to the bonfire...it'll be free, but you'll miss out on a good time.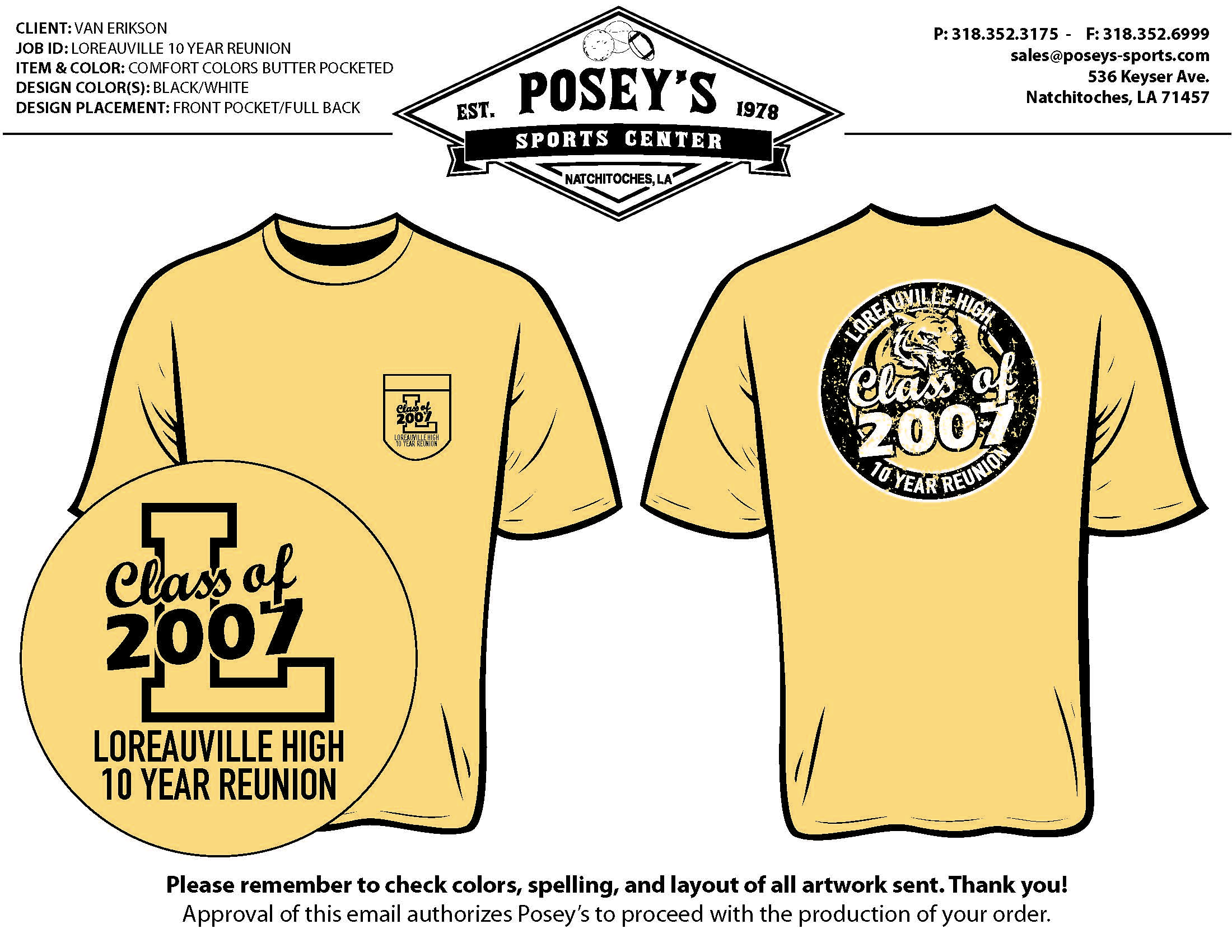 Hotel Information for Out of Towners

Here are a few Lafayette hotels....room rates may be high due to Bayou Roundup Carshow at the Cajundome, and group rates cannot be booked.