Location
Columbia University
Broadway
New York, NY 10027
Sales Have Ended
Ticket sales have ended
Thank you for attending Lorca's Route in New York 2013. Please tell us whether you will join us afterward at Floridita, the legendary Harlem Cuban restaurant, which offers our guests their second drink on the house.
Description
LORCA'S ROUTE IN NEW YORK (Walking Tour)
Now in its third year, the New York City walking tour that traces Lorca's haunts as a Columbia University student in 1929 and his footsteps through Harlem weaves together anecdotes, live music and poetry. It includes visits to places where the poet lived at Columbia University, the Hispanic Society of America where he entertained fellow students, scenic Riverside Drive and Riverside Church, Grant's Tomb, and the edge of Harlem. This year singer/composer Lara Bello premieres her newest recording, Canciones populares de Lorca, based on the Andalusian folksongs that García Lorca transcribed and rescued from extinction. Lorca's Route in New York produced by Norberto Bogard and Sonic Hoop. (In Spanish with English translation available.)
LA RUTA DE LORCA EN NUEVA YORK (Caminata Narrada)
Este acto cultural, que lleva tres años ya y sigue los pasos de García Lorca como estudiante en la Universidad de Columbia en 1929 y por los ámbitos de Harlem, integra anécdotas, música y la poesía de Lorca. Incluye visitas a los lugares en la Universidad de Columbia donde vivió el poeta, la Casa Hispánica donde entretenía a sus compañeros de universidad, el pintoresco Riverside Drive y la iglesia Riverside, la Tumba de Grant y la periferia de Harlem. Este año la cantautora Lara Bello estrena su más reciente grabación, Canciones populares de Lorca, basada en el cancionero popular de Andalucía que García Lorca transcribió y rescató de la extinción. La Ruta de Lorca en Nueva York producida por Norberto Bogard y Sonic Hoop. (En español con traducción al inglés disponible).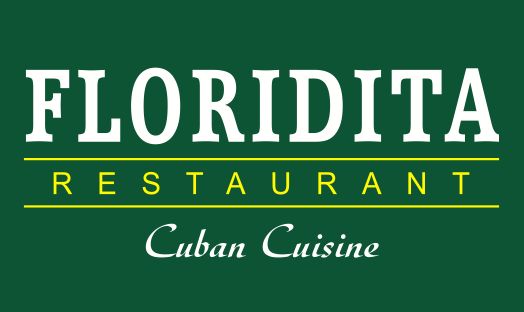 Floridita Restaurant, Harlem's legendary Cuban food institution
Proud Supporter of Lorca's Route in New York
Floridita Restaurant, legendaria institución cubana en Harlem
es Orgullosa Colaboradora de La Ruta de Lorca en Nueva York
# # #
FAQs / Preguntas más frecuentes

What language is the event held in? ¿En qué idioma se lleva a cabo el acto?
Lorca's Route in New York is in Spanish, but we can provide English-language interpreting. Please indicate if you require simultaneous interpreting to English.
La Ruta de Lorca en Nueva York es en español, pero se puede ofrecer interpretación al inglés. Por favor indique si requiere usted de la interpretación simultánea al inglés.
Will there be an after-party? Habrá fiesta después de la caminata?
Afterwards we'll be heading to the best Cuban restaurant in Harlem, Floridita Restaurant, which is offering attendees their second glass of wine free. Please indicate if you will join us in celebration afterward.

Después del acto vamos al mejor restaurante cubano de Harlem, Floridita Restaurant, que ofrece a los participantes de la caminata su segunda copa de vino. Por favor indique si se sumará usted a la celebración.

ID requirements or age limits? ¿Se requiere de cédula de identidad o hay restricciones de edad?

No ID is required and there is no age minimum or maximum, however participants should be in good enough shape to take a vigorous 3-hour walk. WEAR COMFORTABLE SHOES AND DRESS ACCORDING TO THE WEATHER REPORT.
No se requiere de cédula y no hay edad mínima o máxima, sin embargo los participantes deben estar en forma físcica como para soportar 4 horas de caminata vigorosa. USE ZAPATOS CÓMODOS Y VÍSTASE DE ACUERDO AL PRONÓSTICO.

Transport/parking options getting to the event? Transporte público y estacionamiento?

The 1 train stops at 116th St., in front of Columbia University, and there is paid parking available in the area.
El tren 1 para en la calle 116 frente al recinto de Columbia, y hay estacionamiento disponible en la zona.
Can I buy tickets the day of the event/¿Puedo comprar mis entradas el día mismo del acto?

We sell tickets until the last minute, however attendance is limited and the event may fill up.
Vendemos entradas hasta el último momento pero la concurrencia se limita y puede agotarse.
Where can I contact the organizer with any questions? ¿Cómo me comunico con los organizadores?

By e-mail / Correo electrónico: contact@sonichoop.com Telephone / Teléfono: Nancy Green (646) 342-6457
Is my registration/ticket transferrable? ¿Es transferible mi entrada?

Yes but please advise the organizers beforehand.
Sí pero por favor notifique a los organizadores de antemano.
Can I update my registration information? ¿Puedo actualizar mis datos de registro?

Yes please! Sí por favor.
Do I have to bring my printed ticket to the event? ¿Necesito traer mi boleto impreso al acto?

You can bring your ticket or we can admit you through online check-in.
Puede traer su boleto de entrada o se le admite por taquilla móvil.
The name on registration/ticket doesn't match the attendee. Is that okay? El nombre en la entrada no es el mismo que el concurrente. ¿Está bien?

Please advise the organizers beforehand of any changes in the name of the actual attendee.
Por favor notifique a los productores de cambios en quién ocupará la entrada el día del programa.