Lorain County Wellness Network: Wellness and insurance benefits navigation
Description
Learn ways to navigate wellness and insurance benefits during the Lorain County Wellness Network quarterly meeting.
Map of Sprenger Health Care Towne Center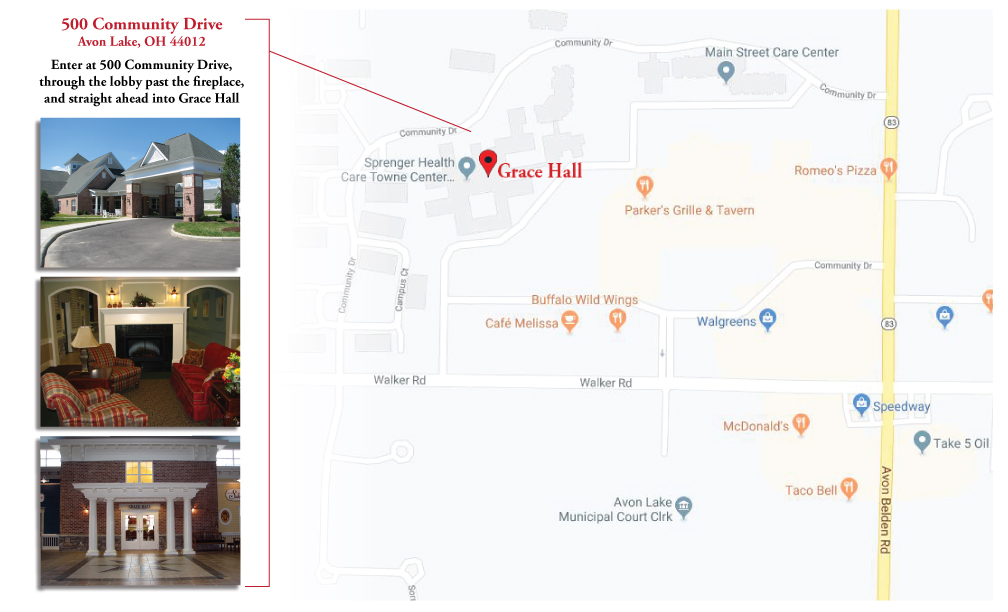 "The Open Enrollment Period for health insurance is approaching, so now is a perfect time to learn current best practices from the experts,'" explains David Covell, MPH, RS, health commissioner at Lorain County Public Health. "This quarter's Lorain County Wellness Network presenters can give worksites the direction they need to help prepare their insurance plans."
Presenters at the upcoming Lorain County Wellness Network meeting include:
Lorain County Public Health hosts the Lorain County Wellness Network, which provides local, credible and timely health and wellness information to local organizations. Human resource professionals, wellness coordinators, wellness team members, occupational nurses, health ministry coordinators and community leaders especially benefit from the topics presented. For more information, visit LorainCountyHealth.com/lcwn.


The next Lorain County Wellness Network meeting is Healthy eating in the workplace. Dec. 5, 2019 from 7:30 a.m. to 9 a.m. Location: TBD.