Description
The LootScout Capital Summit presented by Farmington Bank: Win in Business!
The Capital Summit is entering its third year. Over the past two years, top speakers from across the country have met in Hartford. This year will be bigger and better. The half-day event will give you the essential information to grow your business in an engaging, music-filled, and fun atmosphere.

Nicole Peterkin will deliver a dynamic keynote speech: How to Make Money Work for You. Nicole is the author of the book. Growing up, Nicole Peterkin saw how her dad, a successful chemical engineer, did all the "right" things and still wasn't living the kind of lifestyle that his multi-six-figure income could have provided. He loved his family, but he didn't know how to save like it. Nicole is on a mission to help you put your money to work for you and your family. As a financial planner and owner of Peterkin Financial, Nicole helps people reach their goal.

---
Stan Simpson is a media legend in Connecticut. Stan will deliver a seminar on Marketing Your Business Utilizing Free Media. He is a strategic communications consultant, journalist & TV host. Stan is a former award-winning columnist for the Hartford Courant, where he worked for 20 years. Today, Stan writes for the Hartford Business Journal and is the host of the popular program "The Stan Simpson Show," an entertaining and insightful current affairs talk show that can been seen 24/7 on foxct.com/stan or Saturdays at 5:30 a.m. on Fox CT. He has been recognized locally, regionally and nationally for his work. Hartford Magazine once recognized Simpson as one of the 50 Most Influential People in Connecticut.

---
Edward Pratesi will answer the age-old question: What's Your Business Worth? Most small businesses don't find out until it's too late. Ed is a Managing Director at UHY Advisors, N.E., one of the top professional services firms in the US. His area of specialization is in private company valuation and strategic consulting services. He has provided numerous opinions of value for various types of business entities and intellectual property. Ed has performed valuations of partnerships, family limited partnerships, intellectual property, closely-held corporations, lottery tickets and various forms of unusual income streams.

---
Anthony Price will present Celebrate Small Victories for Big-Time Success. In the era of the unicorn, the Silicon Valley term used to describe fast-growing companies valued at $1 billion or more, Anthony knows that small businesses should celebrate every little success because they add up to something amazing. His philosophy is to create a business that works for your customers. This presentation will help aspiring entrepreneurs and business owners blaze new trails on their terms. Anthony is the founder of the Capital Summit, which was launched in October, 2015. The Summit celebrates its third year.
______________________________________________________________________________________________________
Just Added!!!
Lesley Stroll has a front-row seat to what investors want to see when it comes to raising seed capital for high-growth companies. As an insider to the process of raising capital, Lesley will give you tips and practical advice in her informative presentation How Not to Pitch to Angel Investors. Lesley is the executive director of the Connecticut-based Angel Investors Forum (AIF). She is a founding member of The Refinery, an accelerator for women-led business, and former director of educational programming at the Stamford Innovation Center. In addition, Lesley has been active in the University of Pennsylvania Wharton School of Business Angel Network.
Stay tuned! We expect addtional special guests. Bring your business cards and questions. Register today and save. Don't miss this event.
---
A special thank you to our presenting sponsor Farmington Bank. Experience, market knowledge and local decision-making set them apart. Learn more about Farmington Bank.

---
UHY LLP is one of the top professional services firms in the US, and a founding member of UHY International, which is one of the largest captive accounting networks in the world.
We offer a variety of services to our entrepreneurial clientele, such as tax planning and compliance; audit and assurance; business valuation; and advisory services. For more information, visit www.uhy-us.com or www.uhyvaluation.com

---
CTNext, a wholly-owned subsidiary of Connecticut Innovations, is a network of passionate people who offer services to busy entrepreneurs. Launched in 2012, we're now more than 1,500 members strong. Whether you need mentoring, funding, co-working space, or something we haven't even thought of yet, you need a support system that steps in with customized help right when you need it.
We manage Connecticut's Small Business Innovation Research (SBIR/STTR) program providing strategic business development and technical assistance to early stage companies with an emphasis on increasing participation of women and minority-owned technology-based businesses in Connecticut who are pursuing a Federal SBIR and STTR grant award. Visit CTNext to jumpstart your business.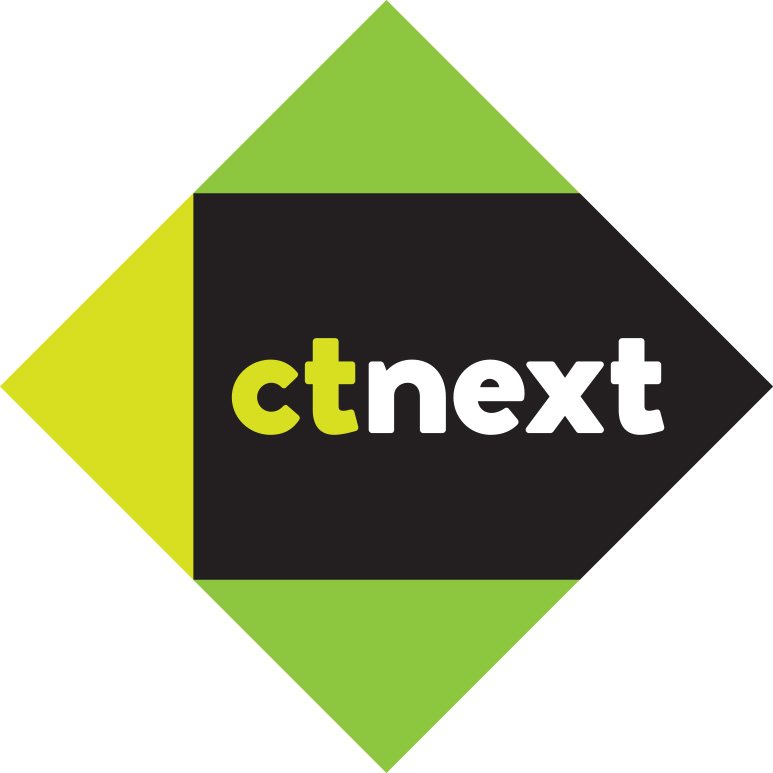 ---
The Black Business Alliance (BBA) is a membership non-profit organization which seeks to EMPOWER, GUIDE, PROMOTE, ENHANCE, COLLABORATE and GROW small and medium-size black and minority businesses throughout Connecticut and nationally by addressing the gap in Access to Funding, Business Educational Resources and Capacity Building. Visit BBA to learn more and join.