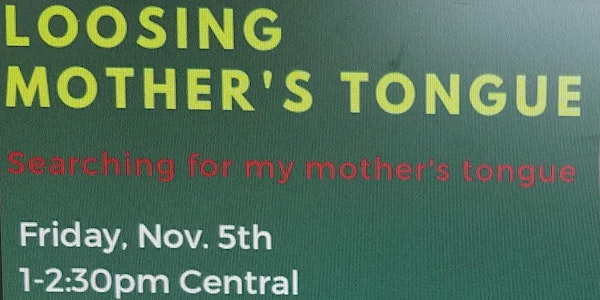 Loosing Mother's Tongue
Join our virtual panel as we probe the trope of diasporic Mothers, Mothering and Mother Tongues.
About this event
This fall, the Gwendolyn Brooks Center and the Department of English, Foreign Languages & Literatures celebrates contemporary fiction writers. Taking a cue from recent political events and historical legacies of colonialism, the Losing Mother Tongue Series, invites scholars and writers to consider the idea of the mother as a trope for imagining new pathways into rethinking politics, selfhood, language, social oppression and hegemony. Can the mother be considered a figure for thinking society and politics otherwise? Does equality and social justice begin with the figurative mother, as several of Octavia Butler's Afro-futuristic works seem to suggest, among that of other famous writers? These talks begin Friday, November 5th, and explore responses to these questions and many others.
Guest Speakers
Dr. Julie Iromuanya, Dr. Wandeka Gayle and Dr. Ivelisse Rodriguez
Moderators
Dr. Cole Lavalais and Dr. Ana Baez
See you there!