About this Event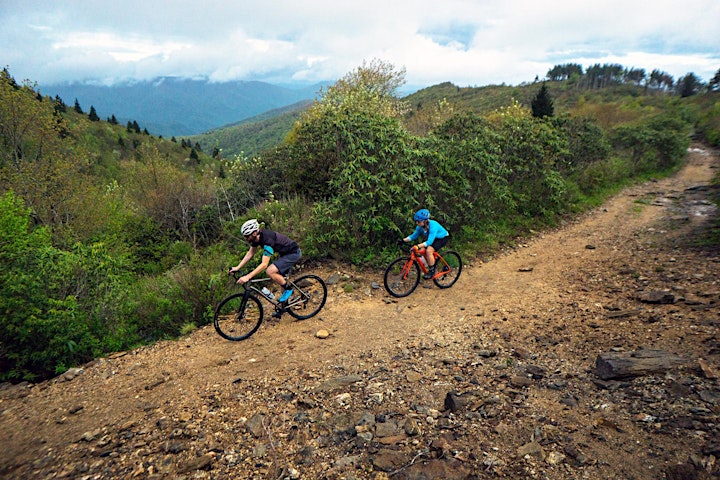 LOOSE GRAVEL
Grab a friend. Go on a few rides. Return to enjoy music, camping and good times. Simple. It's how every weekend should be right?
Come spend your weekend with the i9 Crew, and let us show you some of our favorite gravel and single track here in WNC.
Hosted at REEB Ranch in Brevard, NC, the event starts Friday, September 13th and ends Sunday, September 15th.
On Friday, kick things off with an optional i9 factory tour at 2PM or head straight to REEB Ranch for 4PM check-in with rides of your choosing. End your day with camp fires, good times and likely a few surprise shenanigans. Industry Nine will provide dinner.
Industry Nine address: 21 Old County Home Road, Asheville, NC 28806
REEB Ranch address: 315 Shoals Falls Road, Hendersonville, NC 28739
Saturday morning kicks off with a light breakfast + coffee provided by Industry Nine before rides depart winding along our favorite back roads and singletrack through Dupont State Forest, Pisgah and Nantahala National Forests.
ROUTES
All rides will depart at 9AM. There will be a second perimeter loop that departs from REEB at 2PM.
Your evening will be spent around a fire with live music courtesy of Gold Rose, maybe gear envy, and certainly some new friends. Dinner will be served i9 style on the flat top grills.
Sunday will conclude with breakfast + light coffee before optional perimeter and singletrack loops departing from the Ranch at 9AM.
A $60 weekend ticket to the event includes:
Weekend camping
Group rides
Dinner Friday + Saturday nights
Breakfast Saturday and Sunday mornings
Live music with Gold Rose
Drink tickets
Event Schedule - found here.
Rockgeist
We're partnering with Rockgeist to giveaway custom Loose Gravel Cache Top Tube Large Bags to the first 50 folks to register. MSRP $60 a pop.
Drop bars and flat bars welcome. Group rides will range from beginner to advanced.
Limited tickets available.
All proceeds from the event will be donated to the Pisgah Conservancy.
Don't come expecting a festival, demo, clinics, or race.
Do come ready to keep it loose.
"Talk about your plenty, talk about your ills, one man gathers what another man spills"
- Grateful Dead