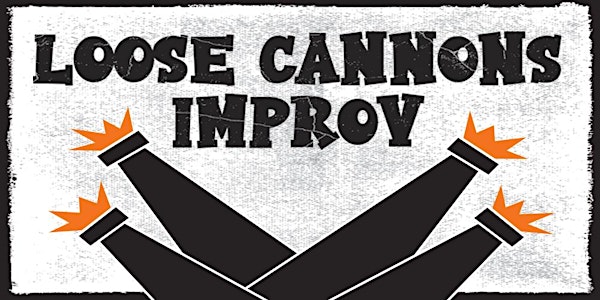 Loose Cannons: The Improvised Thanksgiving Musical
Specially invited improv guests join our ensemble for a wild night of improv
When and where
Location
Unexpected Productions Market Theater 1428 Post Alley Seattle, WA 98101
About this event
You never know what will happen at Loose Cannons. Each show is different, exciting, dangerous, and fun. This will be a two-part improv. The first half of the night will present invited guests to perform a special show or style. You will create the suggestions and the ensemble will bring them to life.
11/17 The Improvised Thanksgiving Musical For the first half of the show, Unexpected Productions' ensemble members, Sarah Hanchar and Christine Riippi join together to celebrate everyone's favorite part of the holiday season, the feel-good made-for-TV movie musical all based on your suggestions.
The second half of the night's format starts with a suggestion from the audience - this could undoubtedly be anything. Improvisers will start associating around the suggestion, and then an opening game is played. In this format, a lot of associated elements around the audience suggestions are presented. The opening game might be a song, a monologue, or simply a group association based on the audience's suggestion. The idea is to use the elements and themes that come up or about in the opening game in what follows.
The improvisers will be loose cannons. What will they create? You decide! You are lighting the fuse.
Current as of July 15, 2022: Our top priority continues to be the safety of our audiences, improvisers, students, staff, and the community. We strongly encourage and recommend when attending a performance at Unexpected Productions' Market Theater that all audience members wear a mask over their nose and mouth except when eating or drinking.
We are continually assessing the changing guidelines and local government updates. We reserve the right to require health and safety protocols for all performances.  We will proactively communicate any change in health protocols with advance notice.If you feel sick, have any symptoms, or have tested positive for COVID-19, please do not attend any performances.Thank you for your understanding and cooperation. We look forward to welcoming you soon.