Description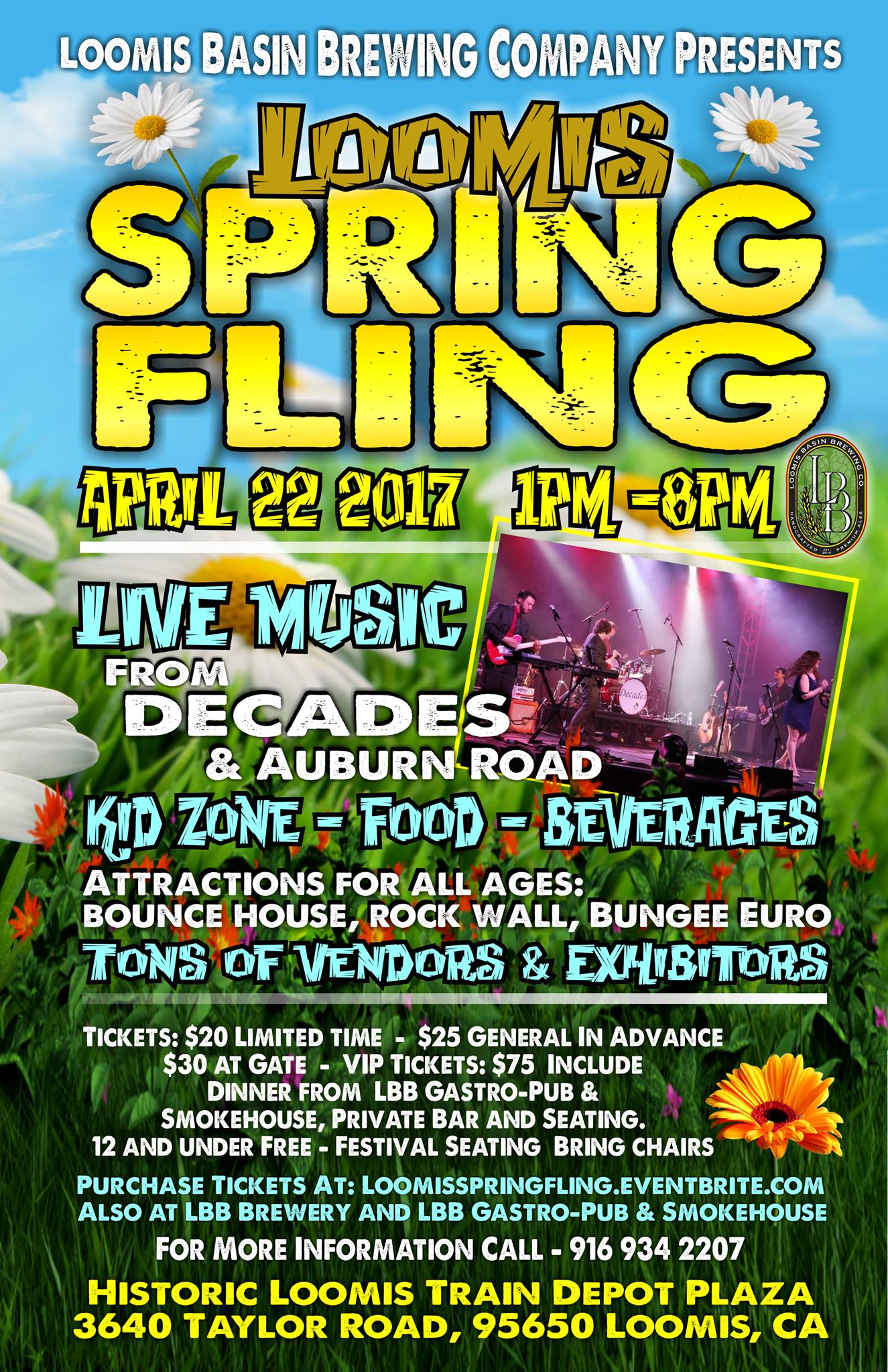 Specialty Alcohol Drinks: Beer and Spirits Available –Sponsored by Loomis Basin Brewing Company for Adults 21 and older. Valid ID Required. No ID-No Drink privileges. CASH SALES ONLY! ATM ON SITE.
Items Allowed: Cameras, Blankets, Towels, Lawn Chairs and Small Personal Umbrellas
Items Not Allowed: Ice Chests, Drugs, Weapons, Pets, Large Umbrellas (or any other shade like structures), Outside Food or Drinks. No Flying Objects or Bicycles.
TAILGATE ACTIVITIES NOT PERMITTED PRIOR TO EVENT AND NO RE-ENTRY PRIVILEGES
*Artists and Attractions are subject to change without notice. Tickets are non-refundable. Show is Rain or Shine
CONDITIONS OF SALE: You assume all risk and danger incidental to the event whether occurring prior to, during, or after said show. You assume all risk and danger of injury and you agree that the management, its agents, and the performers are not responsible or liable for any injuries resulting from such causes. You consent to the use of your image or likeness incidental to any display, transmission, or reproduction of the event for use in future promotional materials without further agreement on the part of Loomis Brewing Company, BP Productions and AEMG,Inc.
Unauthorized solicitation is not permitted. Violators will be subject to $250 fee.