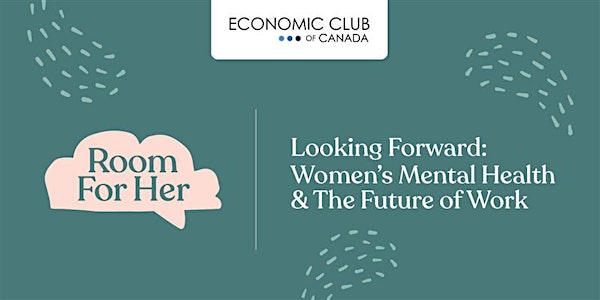 Looking Forward: Women's Mental Health & The Future of Work
Supporting the mental health and wellbeing of women as we rebuild, heal, and grow Canada's economy in a post pandemic world.
About this event
Panel Discussion #1: Female Entrepreneurs: Breaking Down Barriers & Maintaining Mental Health
Dated stereotypes associated with entrepreneurship continue to create barriers for female entrepreneurs, including limiting opportunities for financing. Reports state that in Canada, men are four times as likely to receive venture capital and angel investments than women, while venture capital applications by women were dismissed 53 percent of the time compared to 38 percent for men. Compound that with funding shortages and lack of work-life balance, female entrepreneurs are increasingly facing challenges with starting and growing businesses while maintaining their mental health. This panel will discuss how female entrepreneurs are breaking stereotypes and how to manage your mental health when working for yourself.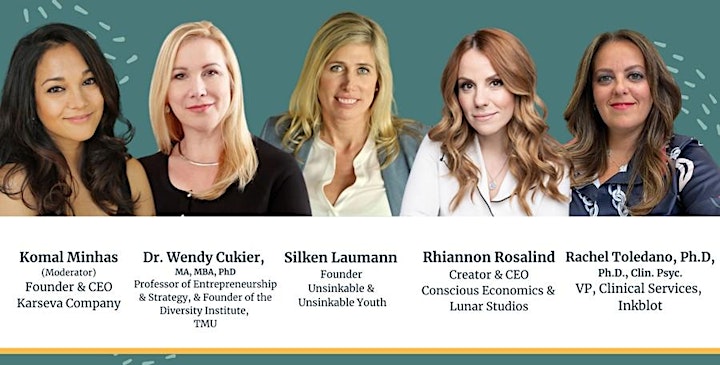 Panel Discussion #2: Women of Colour in the Workplace: The Myth of Having it All
This panel will discuss what leadership and success means in the world after the pandemic, breaking through barriers, defining your own measurement of what success is, how to prioritize your way to the top and once you arrive, and send support down the ladder to aspiring/up and coming female leaders.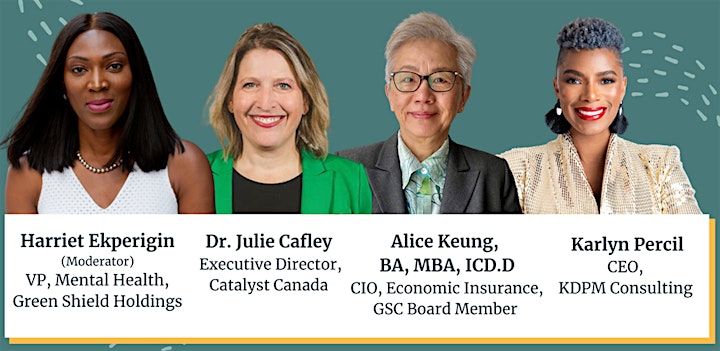 Need support now?
Register for a one-year complimentary subscription for self-directed iCBT (internet cognitive behavioural therapy) through our Room For Her initiative.
Start your mental health journey today. Register now!
Green Shield means, collectively, Green Shield Canada (GSC), the Green Shield Association, and Green Shield Holdings Inc., which is the primary company that houses health services and benefits administration subsidiaries, including Inkblot Therapy, Benecaid and Computer Workware Inc. Green Shield Holdings Inc. is a wholly-owned subsidiary of the not-for-profit Green Shield Association.