Looking at What's New: Math & Technology

Wednesday, January 25, 2017 from 6:00 PM to 7:15 PM (PST)
Event Details
Looking at What's New: Math & Technology

"For people without disabilities, technology makes things easier, for people with disabilities, technology makes things possible."  (Assistive Technology for People with Disabilities, Bryant and Bryant, 2003)

The above quote is particularly applicable, finally, to students with disabilities - especially in the area of math. In recent years, not only has technology, e.g., Smart phones, tablets, apps to name only a few examples, become more advanced and user friendly, there are now more ways for people with math disabilities to be successful.  Coupled with this improvement, there is more and continuing reserach on what is needed to help students with learning disabilities achieve in math and learn how technology fits into this paradigm.
The goal of this webinar is to describe some of the current findings in research with an eye towards the developmental process as well as the practical applications. Examples of a variety of types of technology will be discussed with examples provided.  It is hoped that each participant will come away with a better understanding of how to harness and apply current information to become more informed educators and know how to evaluate appropriate uses for different types of learners.
Presenter  - Nancy Bley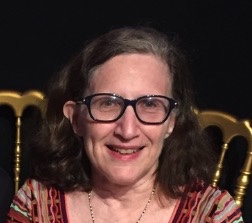 Nancy Bley has been a special educator since working in an independent school in Chicago where she taught math and worked individually with students with learning disabilities. When she moved to California in 1976, she continued her private practice and was the Academic Coordinator at a small independent school for students with learning disaiblities for 37 years. She retired in 2014 and is now a Special Education Consultant.  In addition, she co-authored Teaching Mathematics to Students with Learning Disabilities, Fourth Edition and is currently revising the book for its fifth and final edition.

Join us to explore this valuable and exciting issue of assistive technology and math and discover ways to help your child or students.

Do you know students who struggle with math and who would benefit from assistive technology?

If so, then...........
   ***This webinar is for You!
Tickets are available until 1 pm on December 14, 2016
You will receive:
1.   A copy of the Powerpoint or outline - a day or two before webinar
2.  Access to the audio/visual version of the webinar - available two weeks after webinar
Typical Q and A:
1. What if I cannot make the start time for this webinar?  You can join us at any time. Afterwards, you will receive a copy of the entire presentation, including the audio portion. This will enable you to review the material, or if necessary, catch up on anything you may have missed.
2. Will I receive a copy of the Powerpoint prior to the start of the webinar?  We will do everything in our power to make this happen!!
3. Will there be background noise from the other people on the line that interferes with whether or not I am able to listen to the speaker?  We do everything we can to prevent this. One way is that we mute everyone while the speaker is talking.
4. Is there an opportunity for me to ask questions?  Definitely YES!  You may ask a question at any time by writing your question in the space provided. The speaker will answer it at an appropriate time. At some points, we will unmute specific participants who have their hand up to ask a question.
A webinar?  What is it?

In a webinar, you stay at home, or wherever you want, and you use your own computer. You log in at the specific day and time -- and then you listen and participate.
The vital aspect is that you must be preregistered.  After you register here at Eventbrite, your name will be placed on the log with GotoWebinar and they will email you the instructions you need. These will contact a special log in code that you use to log in at the appropriate time.   You may use a phone and/or a computer; however, the computer allows you to also see the PowerPoint Presentations. The phone or a USB microphone on your computer allows you to talk to the presenter and others. 
When & Where

Webinar
Online Event
CA 92507


Wednesday, January 25, 2017 from 6:00 PM to 7:15 PM (PST)
Add to my calendar
Organizer
We are a volunteer nonprofit organization consisting of parents and professionals caring about literacy.
Our focus is to benefit individuals, adults, students, educators, and professionals dealing with dyslexia and learning disabilities.
The So CA Tri-Counties Branch (formerly the Inland Empire Branch) is dedicated to informing and educating our communities about dyslexia. Browse our website and learn about dyslexia and dysgraphia: www.dyslexia-ca.org
You may contact us by phone: 951/686-9837 or by email ieb.info@dyslexia-ca.org