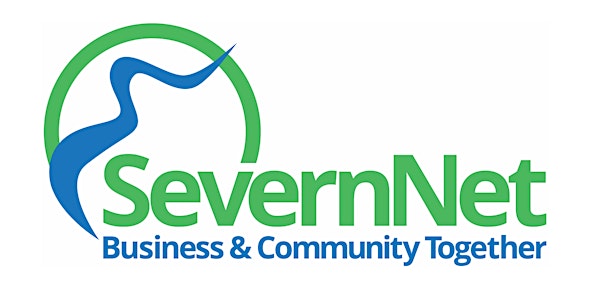 Looking at the future - Severnside Masterplan - Potential of 5G - Join us
July's Business Breakfast features two important topics - 5G and the benefits it could bring to the area; and the Severnside Masterplan
When and where
Location
The Bristol Port Company Safety and Training Centre St. Andrew's House St. Andrew's Road Avonmouth BS11 9DQ United Kingdom
About this event
Join us for July's Business breakfast!
Thurs. July 21st from 07:30 to 09:00 
Venue and Hosted by: The Bristol Port Company - Safety & Training Centre
Please join us for July's Business Breakfast on Thurs. July 21st 2022 from 07:30 to 09:00.
Book your ticket now using the 'Register' button above.
We look forward to seeing you.
Severnside Masterplan
South Glos. Council is working with the local community, town and parish councils and businesses on a strategic infrastructure led masterplan for Severnside.
The aim of the masterplan is to develop a locally informed vision to help shape the future of Severnside in the medium and long term, up to 2050. It will build on all of the different strengths that the area has.
With the plan now in its public engagement phase, we will be joined by Lisa Price from SGC and Jodi Savikas from Atkins. We encourage you to take come along and get involved.
You'll get most from the event in person including breakfast ... but we do want you to get involved so an online option is also available.
5G Logistics
In May, an innovative 5G project trialed game-changing wireless connectivity for improved logistics efficiency, new services and traffic management.
The 5G Logistics testbed at the Avonmouth Bristol Port dock and the adjacent St Andrew's Road, was the result of a 12-strong partnership led by the West of England Combined Authority. You can watch the project video here.
Come along and join us and have your say!
SevernNet Business Breakfasts generally take place on the fourth Thursday of each month with lots of opportunities to network, and a short slot to introduce yourself and your business to the room; plus refreshments and a light breakfast.
Book your ticket now using the 'Register' button above.
Please note that Business Breakfasts are free to attend for SevernNet members. Non-members may attend two Business Breakfasts before joining. There is more information about Membership and a Membership Form here.