Look Professional As You Speak Look Educated As You Eat Outclass the Competition 2 Lessons for 1 Austin Food Tours Fine Dining On Going Events 512-821-2699

Daily Event: 7:00 PM to 8:00 PM (CST)
Event Details
Look Professional As You Speak Look Better As You Eat Outclass the Competition 2 Lessons for 1 Eventbrite: Etiquette Almon 512-821-2699
E-Commerce Professionals and Graduate Students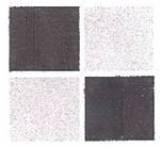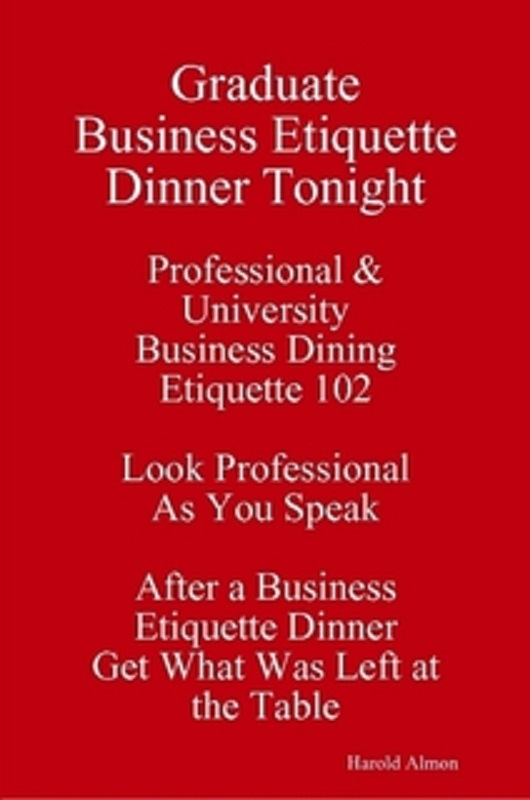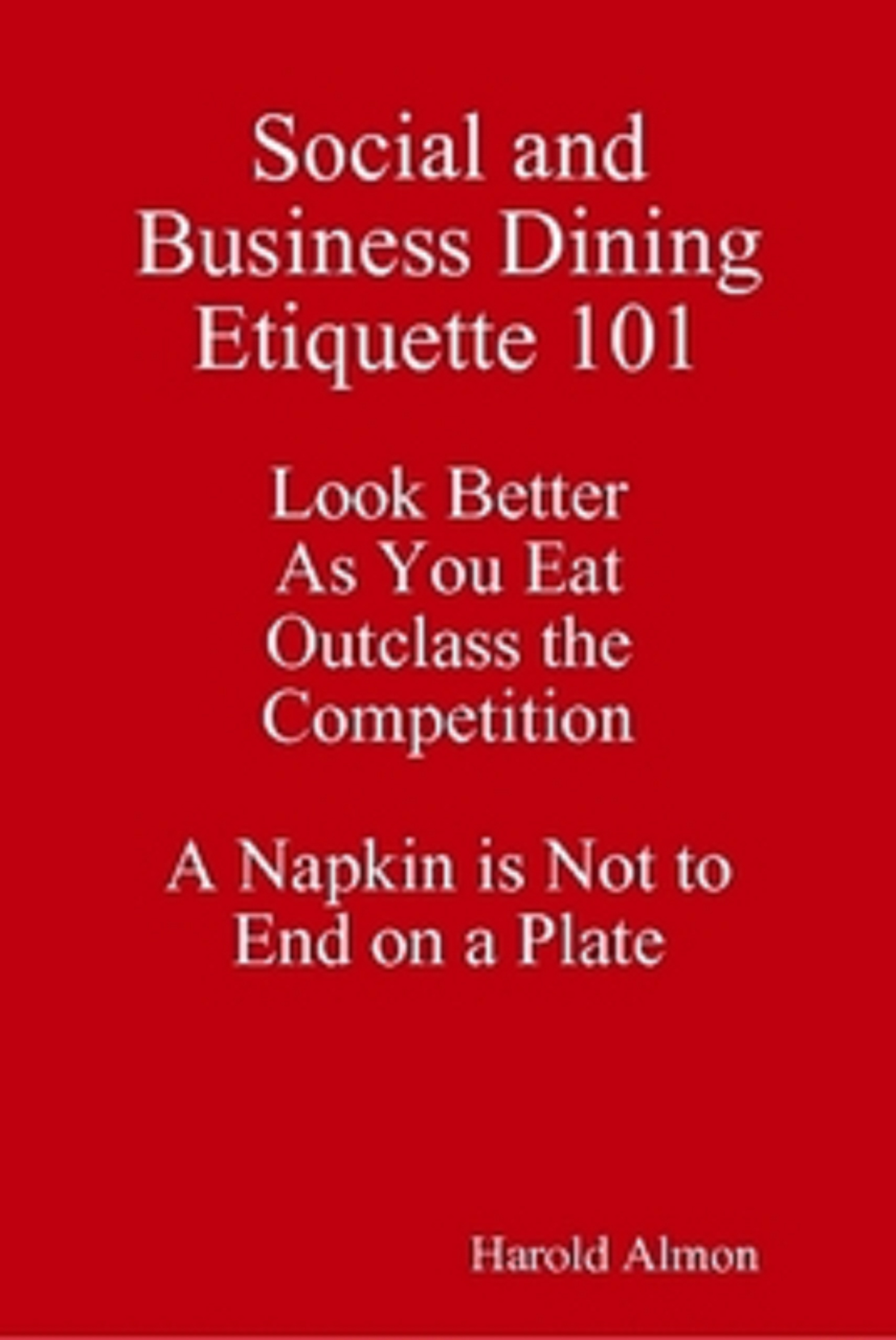 Manners to Etiquette Outclass the Competition 
Graduate Business Etiquette Dinner Training
Look Professional As You Speak
After a Business Etiquette Dinner  
Get What Was Left at the Table

40 Minute Lessons
                                 Daily       6:15  *7:00 AM   8:00 AM
                                 Nightly   6:15   7:00 PM    8:00 PM
                                 Sun       *10:00 AM - 11:00 AM 
                                  2nd Tue  5:00 PM 
Look Better As You Eat
a Napkin is Not to End on a Plate
Outclass the Competition
Social and Business Dining Etiquette 101

40 Minute Lessons
                                 Daily         6:15 AM  7:00 AM  8:00 AM
                                 Fri             3:00  PM - 4:00 PM
                                 Sat           10:00 AM   11:00 AM     
                              3rd Mon   5:00 PM 
Other Almon's Etiquette Tours and
Etiquette Lessons Austin 
Saying Thank You and Giving Bank
Creative Correct Table Setting
Cooking 101 Strategies
Giving Back Social and Business Hospitality 

Male Dress and Image
Men's Business Dress Etiquette
Shoes to Shirts
Tying Ties to Business Suits
Get a Better Tie Knot Length and Look and
Black Tie Tuxedo Etiquette  
Men's Personal Grooming Etiquette 
Men's Business Social Etiquette
Mid-Section Muscle Management
Make Your Current Weight Look Great 
Graduate Career Services Austin
Resumes Writing Services
Advantages to List and 
Job Sales Kit Preparation Etiquette 
Etiquette Designing and Using Personal and Business Cards
Get a Better Business Card
Errors on a Business Card
Start with a Five Digit Zip
Eliminate Them 

Organizing and Money Management
Budgeting and Bill Paying and
A Plan for Just in Case 
Protocols & workshops on Etiquette Organizing and a "Sense of Style"
Etiquette Weekend Orientation Tours and Lessons 
 
Semester Etiquette Course 
8 lessons or 8 weeks of tours and etiquette lessons plus
limited on line and telephone consultations 
School Year Etiquette Course
Sixteen lessons or sixteen weeks of tours and etiquette lessons plus expanded on line and telephone consultations.Group rates available. 
Info http://baesoe.com or Eventbrite: Etiquette Almon
512-821-2699 
Non-Student or On Demand Almon's Etiquette Tours and Etiquette Lessons and Group Lessons Available.
Where

Be at Ease School of Etiquette in Austin c/o
Be at Ease School of Etiquette in Austin c/o
1900 University Avenue
Austin, TX 78704


Daily Event: 7:00 PM to 8:00 PM (CST)
Add to my calendar
Organizer
Harold Almon Etiquette Coach Director Career Services and Life Skills Trainer Professionals & Graduate Students Be at Ease School of Etiquette Austin Texas Outclass the Competition 512-821-2699
I, Harold Almon,  provide etiquette coaching, job interview dining etiquette lessons, graduate business etiquette dinner lessons tonight, university dining club, Austin food tours fine dining, university etiquette lessons Austin, graduate career services, resume writing etiquette lessons and resume writing services, job sales kit preparation, and life skills comprehensive etiquette guides that let professionals and graduate students acquire soft skills keys to outclass the competition.
Austin TX · http://baesoe.com
Look Professional As You Speak Look Educated As You Eat Outclass the Competition 2 Lessons for 1 Austin Food Tours Fine Dining On Going Events 512-821-2699