Look Professional As You Eat Graduate Business Etiquette Dinner $37.50 Sunday 512-821-2699 After a Business Etiquette Dinner Get What Was Left at the Table

Weekly Event - Every Sunday: 9:00 AM to 11:30 AM (PDT)

Austin, TX
Event Details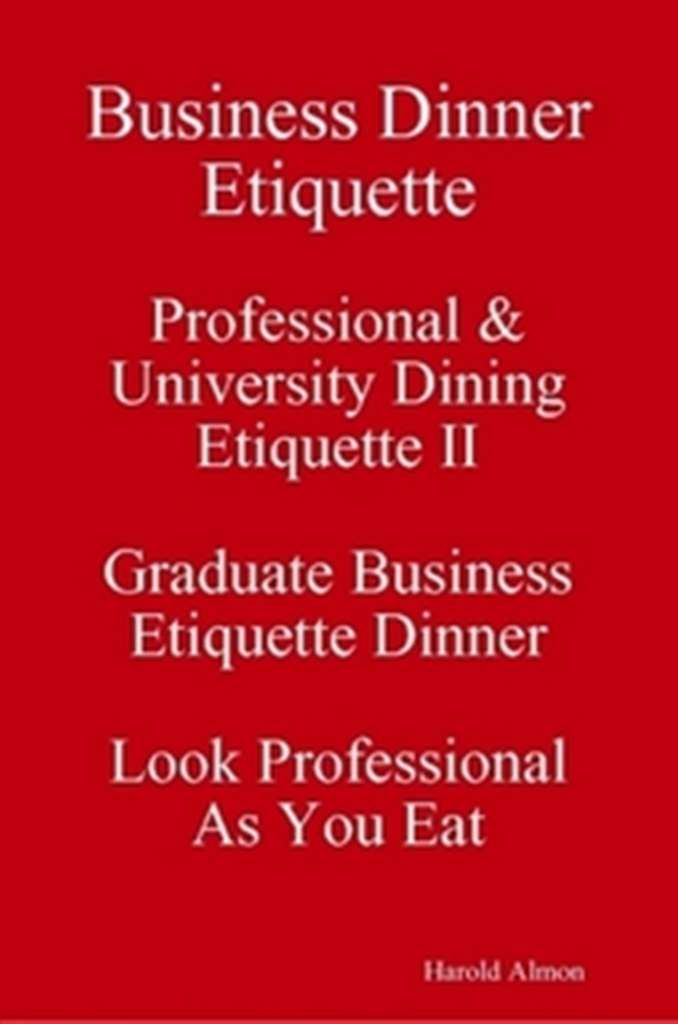 Look Professional As You Eat
Young Professional and Graduate Student
Graduate Business Etiquette Dinner
Avoid the Look         Take a Tour
After a Business Etiquette Dinner
Get What Was Left at the Table
9:00 AM - 11:30 AM   **Sun or 
5:00 PM -   7:30 PM     Tue Fri Sun 
Graduate Business Etiquette Dinner Student  (stand alone) *Early Bird Tour $37.50. Non-graduate students $75.00.  Student Evening Tour $75.00. Meal and gratuity included. Semester class includes tours, labs, and consultations $250.00 
Excellent opportunity to learn (or brush up on)  rules of etiquette used for business dining: Dining Stations and Lines, Rules for Name Badge Placement, Notes on Handshaking, Something to Drink, Handling Cocktail Food, Mock-Tail Introductions, Getting Business Cards, USA Menu Order for 1-5 Courses, Rules for an Advanced-Formal Place Setting,  Napkin Rules,Rules for Eating Continental Style, How to Eat Steak Bone-in with a Place Knife and Fork, Eating Salad with the Third Fork, Rules for Saying Thank You and Reciprocity, and more. Two-hour program with post-class discussion.
Because the more your climb the corporate ladder the more dining protocols matter. There comes a time to transcend dining hall behaviors and coffee shop ways, and to display Advanced Dining table manners - the rules of etiquette used in business dining. Business dining is a ritual at which more than eating is done. On the way to the top there are stations and lines at which to stop. 
Non-graduate students sliding scale rates apply. Student Etiquette Lessons -  Ten hours or ten weeks of etiquette tours and lessons plus labs and imited on line and telephone consultations $250.00.  Non-student or On Demand Austin Etiquette Lessons $500.00/ $50.00 per hour.
Group rates available.  RSVP day of event to confirm time and location 512-821-2699
Where


Be at Ease School of Etiquette in Austin
c/o 3607 S Lamar Blvd


Austin

,

TX

78704-7197

Organizer
Be at Ease School of Etiquette in Austin baesoe.com 512-821-2699
Be at Ease School of Etiquette in Austin TX baesoe.com 512-821-2699 is the premier school and press providing career services, professional and university dining etiquette, graduate business etiquette dinner tours and etiquette lessons, Austin food tours and etiquette lessons, resume writing services, job sales kit preparation, and professional training and coaching on business dinner etiquette and business and economics etiquette that match manners to etiquette and let young professionals and graduate students acquire soft skills and social keys to advance more at ease and outshine the competition.