Look Educated As You Eat Graduate Students How You Eat Reflects on You Take an Eti Q Test See How You Do

Weekly Event - Every Monday & Saturday: 5:00 PM (CDT)

Austin, TX
Event Details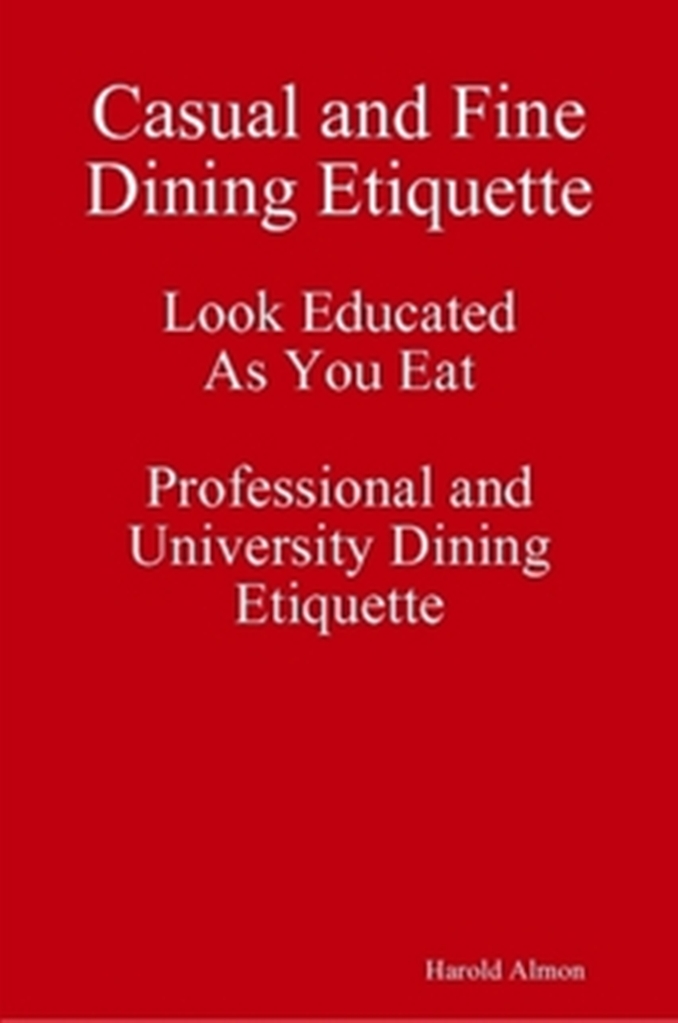 Look Educated As You Eat Graduate Students
How You Eat Reflects on You Engine Search
Dining Eti Q Test See How You Do 
Casual and Fine Dining Etiquette 101 Free
Austin Food Tour & Etiquette Lesson 3rd Monday

06:30 AM - 08:30 AM  Daily
5:00 PM - 07:30 PM    Mon  
9:00 AM - 11:30 AM** Saturday
This class provides an excellent opportunity to learn (or brush up on) Casual Fast Food and Fine Dining Etiquette 101: Table Manners, Rules of Etiquette used While Eating, Dining Pre Steps, Something to Drink, USA Menu Order of 1-3 Courses, Rules for Setting a Place Setting for One, Napkin Rules, Rules for Bread and Butter, Using Glasses at Table, Spoon Rules, Rules for Using Cutlery, Eating American Style, Rules for Using Salt, How to Eat Chicken Bone-in with a Knife and Fork, and Fast Food Etiquette. Two-hour tour with 30 minute post-class discussion.
Graduate Students Free Casual and Fine Dining Etiquette 101 3rd Mondy 5 PM Optional Meal and gratuity $50.00 Sliding scale rates apply to non-graduate students. Scholarships available. Austin Food Tours & Etiquette Lessons  Be at Ease School of Etiquette Austin 512-821-2699
Info http://baesoe.com or call Harold Almon
RSVP day of event to confirm time and location
Where


Locations near
S Lamar Blvd and Westgate Blvd


Austin

,

TX



Organizer
Harold Almon Director Career Services and Young Professional & Graduate Student Etiquette Consultant Be at Ease School of Etiquette in Austin Texas baesoe.com 512-821-2699
I, Harold Almon,

 provide career services, graduate business etiquette dinner tours and etiquette lessons, Austin Food Tours and Etiquette Lessons, resume writing services and job sales kits preparation, and p

rofessional training 
and coaching
on business dinner etiquette and business economics etiquette
that match manners to etiquette and let polished 

professionals and graduate 

students acquire soft skills and social keys to advance more at ease and outshine the competition.
Austin TX · http://baesoe.com