Longmont FEBRUARY 2018 Admission Tickets FREE
Description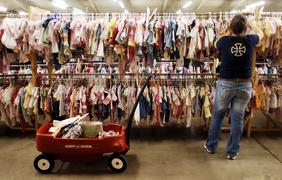 Welcome to Just Between Friends HUGE Kids' Sale! Come shop with us!
All shoppers must have a free ticket to get in the door (over age of 18).
FEBRUARY 16-19 @ Boulder County Fairgrounds
9595 Nelson Road
Longmont, CO 80501
PUBLIC HOURS:
FRI-SAT 9a-7p
SUN 9a-7p 50% Off (items without stars)
MON 9a-2p 75% Off (items marked "donate")
Print and bring your ticket OR just show on smart phone at the door.

We would LOVE it if you shared this on FACEBOOK. After you register with your email...share! Thank you in advance!
We look forward to having you at the sale!
Laura Staggs I Event Coordinator
JBF HUGE KIDS' Sales
jbfsale.com I 303.506.1643
………………………………………………..