Commercial Auditions! Paid! $50-$100 Sponsored by LonglivetheRunway 1min commercials featuring LONGLIVEORIGINALS Brand!
About this event
Longliveproductions
Commercial Auditions!
Paid: $50-$100
Audition Date: Sept. 26th!
Longliveproductions is casting Actors/Models for some of our upcoming commercials Leading into our Reality Tv show "LonglivetheRunway" & our Live Action Tv show ( based on a Realistic take of superheroes!)
Sponsored by Longlivetherunway
Dress Code: All Black
Actor/Model/Dancer: Actor: Please be ready to act out a Scenario given by the director!
Designer clothing will be featured in upcoming commercials @ Longlivetherunway
Official Press Sponsored by
Longlivetherunway
Longlivemodelsnyc
No guest at audition!
Designers . Models . Artists . Dancers . Photographer's . Mua
Sponsored by: Longlivetherunway Longliveproductions
Longlivemodelsnyc
Longliveoriginals
Chasingavision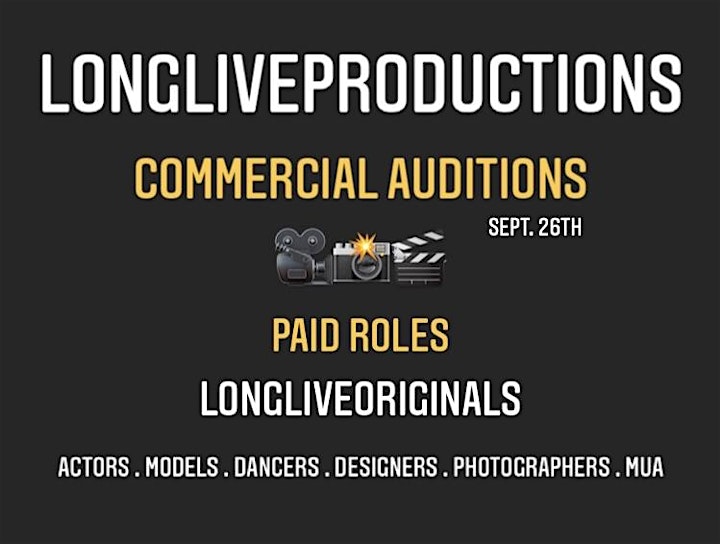 Organizer of LONGLIVEPRODUCTIONS SS21 Commercial Auditions! Paid Roles!