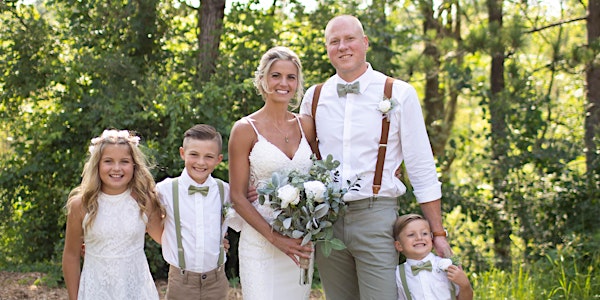 Long Time Oxford Resident Seeks Help Raising Funds For Cancer Treatment
Refund policy
Contact the organizer to request a refund.
Eventbrite's fee is nonrefundable.
Help Save A Life By Donating To Eddie Kenny's Cancer Treatment
About this event
Long time Oxford resident Eddie Kenny III, age 38, is seeking help to raise funds for an innovative cancer treatment for his stage 4 Ewing Sarcoma.
Kenny was diagnosed with the rare cancer, Ewing sarcoma in 2018. Father to a then 7 month-old baby boy and 2 step kids ages 6 and 4, he was bound and determined to do whatever it took to beat the cancer.
After 3 years of failed chemotherapy and radiation treatments, and incurring a large amount of physical damage to his body, the doctors have told him that there is nothing else they can do.
Kenny has found and researched a treatment that has given him hope. The therapy is based on immunotherapy combined with hyperthermia treatments.
He will undergo a rigorous 5-week treatment consisting of an induced fever, hyperthermia, IV infusions and immunotherapy. These treatments are proven to heighten an immune response and attack the cancer cells.
The treatment Kenny is seeking was founded by the late Dr. Ralf Kleef--a well-known and ac-claimed medical and naturopathic doctor who specialized in Immunotherapy & Hyperthermia for patients with neoplastic & other chronic illnesses.
Dr. Kleef treated over 20,000 patients in his lifetime with an eighty percent success rate. His colleagues are continuing the clinic in his name.
Research, results and testimonials show this as a promising innovative treatment for cancer patients. "As a physiologist, I was able to research and compare cancer treatments from clinics all over the world. In my opinion, this is the best choice for treatment there is. …They have all the standard treatments found in all good cancer clinics but their most effective treatments are only available here." Jeffery Hall
Kenny is proceeding with the innovative treatment and will have to pay out of pocket for the expense. Insurance won't cover the $75,000 required for the therapy.
In response to the needed funding the family has created a gofundme page, is holding multiple fundraisers and is seeking help through family, friends and the community.
So far the Kenny family has raised $30,000 of the $75,000 needed for the cancer treatment. To help him procure the necessary funds please visit his gofundme page bit.ly/EDDIEKENNY or donate via Venmo @EddieKennyStrong.