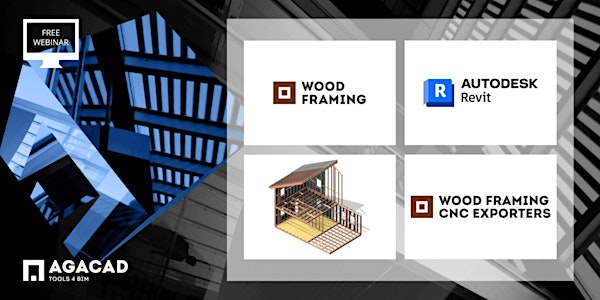 Long-term Solutions to Design & Manufacture Timber Buildings
Join our webinar if you would like to know more about long-term solutions for designing and manufacturing timber buildings.
About this event
Looking to design & construct timber buildings more efficiently? We're hosting a webinar just for you.
Our BIM specialist will show examples of framing walls, floors & roofs in Revit using apps that allow for highly automated & highly customizable workflows as well as export to machines for #prefabrication.
Whether your projects are built on-site or off-site, our Wood Framing products bring lasting value over the long-haul. See all the possibilities in this free webinar.
Choose the most suitable time for you:
• Americas | 11:00AM – 11:30AM (Timezone: America/Chicago)
• EMEA & APAC | 11:00AM – 11:30AM (Timezone: Europe/Amsterdam)
REGISTER TO THE WEBINAR AND SAVE YOUR SEAT!
Plus, you'll also get a look at the new sample project that's available for free!