Description
Speaker: Brian Ott, CLTC - Certified Long-Term Care Planning Specialist
As heard on KIRO Radio & KTTH Radio, Brian will be going in depth about how long-term care insurance plans work and all the new options that are available today. This is a great chance to come learn in a friendly educational environment. You will leave this workshop knowing more than most consumers and advisors.
You will learn:
- What is long-term care and what triggers a claim
- How long-term care insurance works
- Different types of plans including: Traditional, Asset Based, Hybrid and Critical Care
- How Medicaid Planning and Self-Insuring stack up against True Long-Term Care Planning
- How the new plans have made planning for long-term care easier and more advantageous than ever.

Attendees will receive a free copy of our book: A Guide to Long-Term Care Planning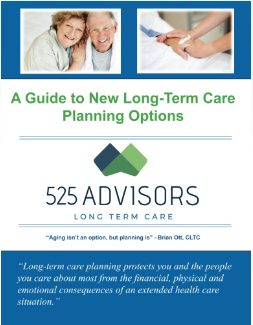 Location: Meeting will be held in the Conifer Building inside of the Bellfield Office Park near SE 8th street in Bellevue. The Conifer Building is on your right as you drive into the office park (about half a mile in), it is the building that also has a cafe in it. The meeting room is to your right as you walk through the lobby.