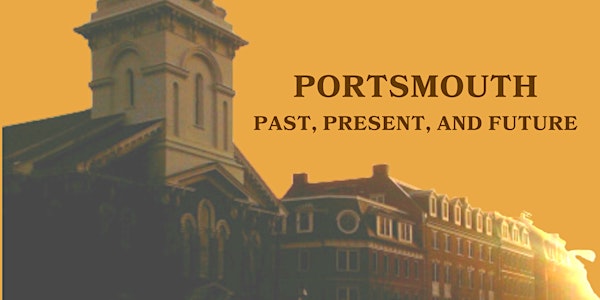 Long Story Short: Portsmouth Past, Present, and Future
Now on sale!
Date and time
Wednesday, June 14 · 7 - 9pm EDT
Location
3S Artspace 319 Vaughan Street Portsmouth, NH 03801
About this event
Long Story Short:
Portsmouth Past, Present, and Future
Wednesday, June 14
Doors: 6pm / Event: 7pm
All ages / Seated
Pay-what-you-choose (starting at $10)
Location: 3S Artspace
----
June Long Story Short theme: Portsmouth: Past, Present, and Future
For our June show, we're collaborating with Portsmouth NH 400 to celebrate the city's 400th anniversary and the many stories made and told throughout Portsmouth's history. This show, cohosted by Beth LaMontagne Hall and Mark Michael Adams, highlights the Portsmouth from long ago, its recent history, and includes stories from some of our youngest residents.
Featured storytellers:
Bruce Pingree - former manager of the Press Room and local DJ
Rochelle Jones - Community Outreach Coordinator for the City of Portsmouth
Barbara Steinbach - former owner of the Elvis Room
Evan Mallet - owner/chef of The Black Trumpet, author, and James Beard semi-finalist
Chris Elliot - writer and musician
----
About Long Story Short:
Long Story Short is not just a storytelling event. It's an opportunity to share the funniest moments life brings us, the deepest human emotions, and the strangest day of your life with complete strangers. This bare-bones storytelling series, hosted by Beth LaMontagne Hall, is free of pretense and over-rehearsed monologues. The show throws a mix of professional writers, performers, and average folks who have no public speaking experience whatsoever on stage with just a mic and a spotlight to tell a personal story based on that show's theme. What makes Long Story Short unique is the off-the-cuff feel many of the stories have, including each show's one open mic slot. A brave volunteer from the audience is selected at random and must take the stage in a moment's notice to open the second half, — not even the host knows what's going to happen.
Follow Long Story Short on Facebook: facebook.com/LSSat3S
Check out the LSS podcast: www.longstoryshortpod.com
----
Long Story Short will be formatted for special radio programs on New Hampshire Public Radio once again in 2023! A broadcast version of the all Long Story Short events will air as part of the "NHPR Presents" series, which aims to work with arts and culture nonprofit organizations across the state to bring similar community events to the air.
"Portsmouth Past, Present, and Future" will air on NHPR Friday, June 30 at 8pm, and Saturday July 1 at 4pm.
----
About the organizer
3S Artspace is a 501(c)(3) non-profit grounded in an unwavering appreciation for the vital role that contemporary arts play in the health of a community, both locally and globally. We believe that art has the power to transform individual lives, bridge divergent perspectives, and establish meaningful connections between and across communities.
Please consider adding on a donation to 3S during checkout while making your ticket purchase. Thank you for your support!