Long Night of German Wine 2013
When and where
Location
Hearth Restaurant 403 East 12th Street New York, NY 10009
Refund Policy
Contact the organizer to request a refund.
Description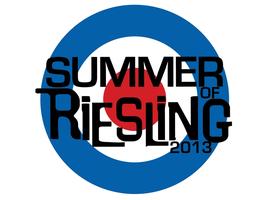 and
Hearth Restaurant
salute the
Lange Nacht des deutschen Weins
Thursday July 25th
11:00pm
Our close friend and über lover of German wine, Stuart Pigott,
is returning to New York to spread the gospel of deutsches Weins in America.
And we have decided to take advantage of Stuart's generosity and knowledge
with the third annual celebration of the German Wine Land.
His generosity comes in the form of sending over a multitude of supremely wonderful wine from his cellar and a few from the cellar of his friend, Roy Metzdorf of Berlin's Restaurant Weinstein.
In addition (because Stuart moves in mysterious ways), three young winemakers from Germany:
Christine Huff, Mirjam Schneider and Eva Vollmer
will be joining us to pour their wines which have never been shown in the U.S.A.
Stuart is also bringing over 1 bottle of Riesling Eiswein, Niederhäuser Hermannshöhle, Nahe State Domaine, 1983, Nahe to be auctioned off.
Apparently, this was the first German icewine to blow Stuart's mind!
To add to the festive fervor, our chef, Marco Canora, is roasting two suckling pigs.
Lots of Riesling and Roasted Pork is a match made in any heaven.
There is one caveat, though.
We are raising money this night for a charity very close to Stuart's heart: the HOPE Charity in South Africa,
which dedicates money to the prevention and treatment of HIV/AIDS.
The cost for the gathering is $60.00* and every single penny goes to HOPE.
(*exclusive of $4.29 fee)
(Please note the 48 hour cancellation policy)
And now for a list of ALL the wines to be experienced on this Long Night of German Wine:
Christine Huff (Weingut Ekkehard Huff) 2003 Riesling with gobs of fruit
Riesling Trocken, vom Rotliegenden, 2012 Carl Loewen Spätlese, Thörnicher Ritsch
Riesling Trocken, Pettenthal, 2011 Dönnhoff Spätlese, Oberhäuser Brücke
Riesling Trocken, Rabenturm, 2011 Emrich-Schönleber Spätlese, Monzinger Halenberg
Scheurebe Trocken, 2012 Zilliken Auslese, Saarburger Rausch
Von Hovel Auslese, Oberemmeler Hütte
Mirjam Schneider (Weingut Schneider) Dr. Loosen Auslese, Erdener Treppchen
Riesling Trocken, Niersteiner Pettenthal, 2011 Rebholz Auslese, Im Sonnenschein
Riesling Feinherb, Gau-Bischofscheimer, 2012 Gunderloch, Auslese***
Silvaner Trocken, Laubenheimer Edelmann, 2011
Grauer Burgunder Trocken, 2012 Top of the cream 1993
Willi Schaefer Riesling BA, Graacher Domprobst
Eva Vollmer (Weingut Eva Vollmer) Carl Loewen Riesling Eiswein, Leiwener Klostergarten
Riesling Trocken, 2012 Müller-Catoir Muskateller Eiswein
Riesling Feinherb, 2012
Riesling Trocken, Niersteiner Pettenthal, 2011 Weinstein house wines to blow your mind
Weissburgunder Trocken, 2012 2011 "Schlank im Schrank" Riesling trocken, Karlsmühle, Ruwer
2010 "Scheu im Heu" Scheurebe feinherb, Winzerhof Stahl, Franken
2003 Trocken Riesling 2011 "Fett im Bett" St. Laurent (red), Thomas Hensel, Pfalz
Karlsmühle, Selektion vom Quarzschiefer 2012 "Schwul am Pool" Spätburgunder Rosé, Flick, Rheingau
Clemens Busch, Marienberg 2008 "Blasen im Rasen" sparkling apple & pear cider, Schneider
Josef Leitz, Berg Schlossberg Alte Reben
Müller-Catoir, Im Aspen