Long Island Real Estate Investor, Finance & Technology Expo

Saturday, April 25, 2015 from 9:00 AM to 5:00 PM (EDT)
Event Details

West Coast MEETS East Coast for One SPECIAL
Networking Expo - Bring Plenty of Business Cards!

Long Island Real Estate Expo
Celebrating Local and National Real Estate. 
Join us for Our Complimentary Event.
Feel free to join us for one segment
or spend the entire day with us!
SEE OUR SCHEDULE BELOW
Saturday, April 25th


Upsky Hotel & Resort
110 Motor Parkway
Hauppauge, New York 11788

( Formerly Sheraton Hotel )

 * Mingle with Exhibitors * Meet Local Leaders & Out of Area Investors 
 NON-Stop Tips for Real Estate Success ~ Make 2015 Your Year!
 We Want & Can Help YOU Make New Connections.  Bring Lots of Cards
 Be Sure to Dress 4 SUCCESS! 
Professional Headshots available by
William Moseley for $25 with a portion
of the proceeds to
benefit Long Island Cares

Mingle with Local Leaders & Industry Professionals
from Around the Nation! Hosted by East Coast REIA:

       Mingle with Leaders & Industry Professionals from Around the Nation!
SOME INTERESTING TOPICS DISCUSSED, INCLUDE:

 
Manolis Sfinarolakis  – Patch of Land
Crowdfunding: What It Is & How It Works For Real Estate
* What due diligence should you do on the platform itself, as well as on the investments?
*What exactly is crowdfunding, and how does it work for the real estate market?
*What is the difference between equity crowdfunding and debt crowdfunding?
*Who is allowed to use a crowdfunding platform and who is allowed to invest?
*What should you look for in a crowdfunding platform as an investor?
Claude Diamond
 Great Unorthodox Techniques Of Sales and Success (G.U.T.S.)
* G.U.T.S. is never feeling embarrassed or humiliated during the Sales Process.
* G.U.T.S. is a Sales Training Program that allows you to qualify prospects in 3 minutes or  less and NEVER make cold calls. This information will make a difference for your business!
* G.U.T.S. is a Marketing plan which creates all the leads you will ever need .
* G.U.T.S. is about no more presentations, no more asking for the order.
* G.U.T.S. is all about feeling great about yourself, ALL THE TIME, on the way to the bank. 
Liz Trebotich – Growth Equity Group

 The HOW and the WHY of Owning * Turnkey *
Real Estate Inside Your IRA or 401(K)

* What is the Self-Diretion and How to Own Real Estate Within an IRA/401(K)
* 4 Greatest Challenges for Real Estate investors and How to Solve Them
* Diversify Your Portfolio with Passive, Deeded, Turn-Key Real Estate
* Non-Recourse Financing - Using Leverage to Maximize IRA Dollars                                    * Plus, The BEST Investement Market in America - that You DO NOT Know About!

Fuquan Bilal – National Note Group
Learn Everything You Need to Kow About Notes with a Local Leader

* How to build "bankable income" by investing in mortgage notes
* How to get started earning double "digit returns" with mortgage notes
* Why mortgage notes are the "gateway" to passive cash flow and a strong portfolio
* How to purchase under-performing second lien mortgages at a deep discount
* How to "hedge" your risk through one simple concept
* Answers to the most frequently asked questions regarding mortgage notes
Carl Schiovone – East Coast Real Estate Investors Assoc.

  Getting Started Holding Properties for Cash Flow and Equity Growth
 * How to Create a Wealth-Building Machine
* How to Select and Evaluate the RIGHT Rental Property
* Creating an Action Plan You Can Start Tomorrow that Leads to Success
* Risk Mitagation Strategies that Will Keep You Safe
CARL AND EILENE SCHIOVONE ARE HOSTS OF THIS EXPO WITH REALTY411

Mid-Island Mortgage Corp.
  Learn the POWER of Renovation Lending
* To Market that Slow-Moving Listing
* To Finance that Property-In-Need...to Raise and Renovate Homes
* To Cure Property Violations or Open Permits
* Learn to Create Powerful Opportunities as a Realtor, as an Investor, as a Future Homeowner
Linda Pliagas – Realty411, publisher/investor/agent

 Come Talk Real Estate with the Publisher of
Realty411, REI Wealth & CashFlow Express
* Linda Pliagas has owned rentals in five states
* She has been a licensed agent for over 13 years and has a bachelor's in journalism
* She has been a national publisher since the age of 25 and has also referred millions in real estate transactions. She has years of expertise in both industries.                              
* Linda has been a landlord for over 20 years - has seen many markets                                
* Linda makes real estate resources available to all who seek it, plus she helps raise awareness and monetary donations through the live expos she hosts around the country.
Thus far, thousands have been raised for The Los Angeles Mission, Women's Transitional Living Center, Toys for Tots, and others
PLUS, MANY MORE FANTASTIC INFORMATION AND TIPS!
Thank you to our generous sponsors: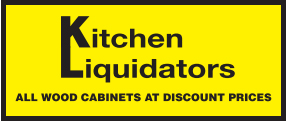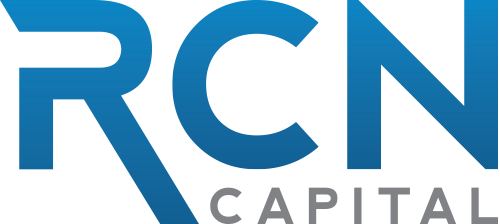 ---
We strive to make a valuable difference with our expos, instead of charging guests for this jam-packed educational event, we are requesting that attendees
BRING CANNED FOOD, GROOMING SUPPPLIES
OR OTHER ESSENTIAL ITEMS NEEDED
Long Island Cares, Inc. -
The Harry Chapin Food Bank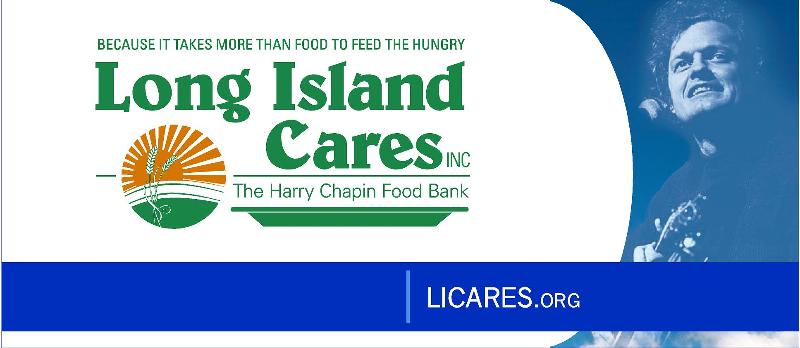 Visit the Long Island Cares website for a listing of the critical items in need
---
REALTY411 HITS NYC!!!
CELEBRATE OUR NEW EDITION FEATURING
RANDY REIFF, CEO OF FIRSTKEY LENDING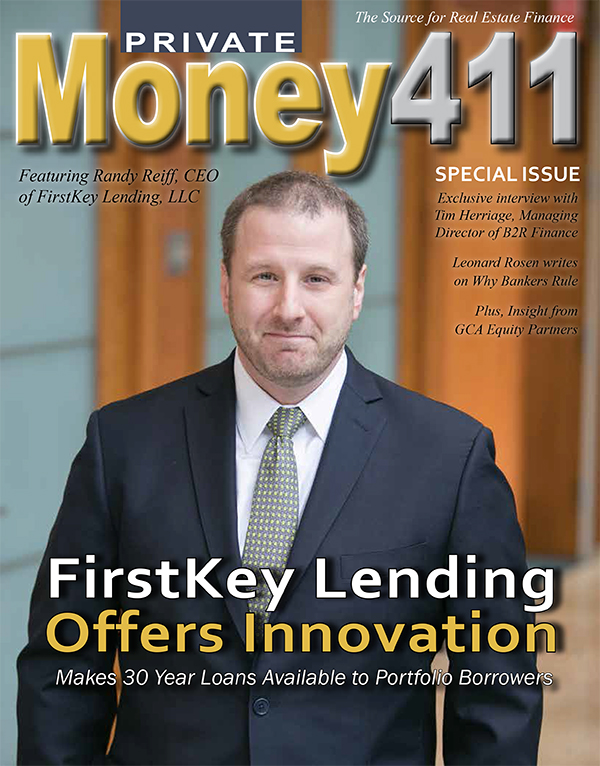 Hosted by Realty411 - Publisher of Multiple REI Publications

  Here is a Testimonial from an Investor in Northern California who recently attended our San Jose Expo in Silicon Valley recently:
  "I need to thank you for a fabulous Real Estate Expo on Saturday. It was the best Expo that I have ever been! The very first vendor was immediately a business match. To my amazement, there was a business connection with EVERY vendor that was there! This certainly has never happened to me before. It was small enough to have the intimacy that makes deals and fosters my business….and large enough to give me a lot of follow-through work! And the speakers had so very much to teach!
A big BRAVO."
~Charly P., San Jose Investor
---
MEET AND MINGLE WITH YOUR LOCAL REIA LEADERS AND OUR EXPO HOSTS:

East Coast Real Estate Investors Association
Carl Schiovone, President

Carl has been closely involved with the real estate industry for over 30 years on many levels. In addition to being President of East Coast REIA, he is the President of Carl Schiovone and Associates Real Estate Coaching Inc. which offers real estate coaching and education for Real Estate Investors and Professionals.
He is also a successful Investor and managing partner for Cypress Investment Properties which specializes in the rehabilitation and property management of residential real estate.
Carl is a NYS licensed Real Estate Professional and approved Instructor for Continuing Education and frequent Speaker on many business and real estate topics. Carl is currently in contract with a national Publisher to release his real estate textbook series.
Eilene Schiovone, Vice President
Eilene currently manages all operations of our companies and has over 10 years of business and office management experience.
Eilene will also be responsible for managing member services. In addition, Eilene is a successful Real Estate Investor and is Project Manager for our property flipping business model.
This is your chance to gain insight into the local and national real estate market as well as gain perspective of some of the top areas around the country to invest in. All guests receive our TOP Investment publications.
---
National Note Group Featuring Fuquan Bilal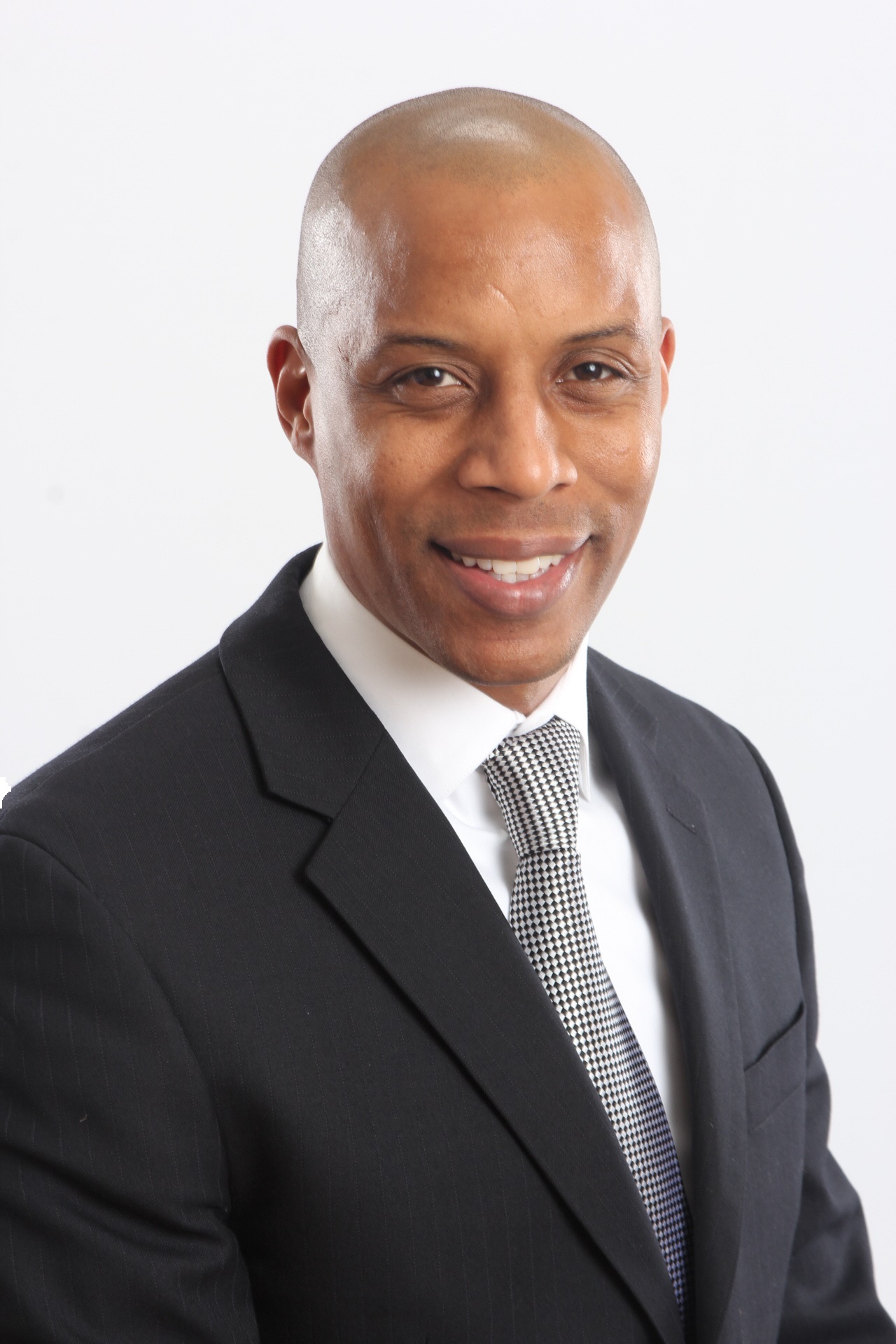 NNG is a private Mortgage company based in Clifton N.J.  
Fuquan Bilal is both president and fund manager of
(NNG). He founded NNG in 2012 with the principal mission of capitalizing on the 
growing supply of mortgage notes in the interbank marketplace. The primary 
objective was to deliver double digit high yield investment returns to investors 
while creating winning solutions for homeowners in distress.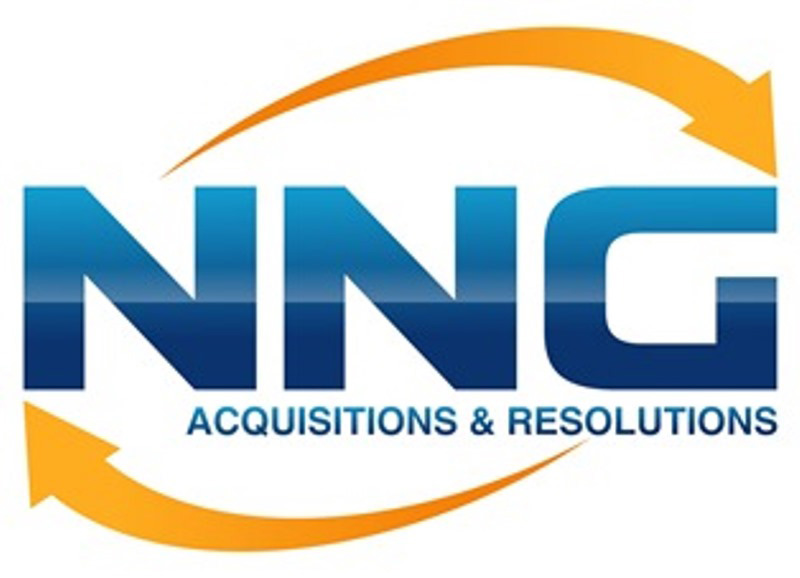 Fuquan utilizes his 
more than 14 years of residential and commercial real estate success to identify real 
estate opportunities, capitalize on them, and then teach others how to benefit from 
them through the NNG Note Academy. His financial acumen and proprietary 
set of investment criteria enables him to purchase underperforming
mortgages notes at a deep discount from face and market value that can be successfully 
renegotiated to performing status and thereby increasing the value of the notes. 
His ability to maximize the use of leverage, enables him to build strong, secured 
portfolios with solid passive income flows. Fuquan will share all of the secrets on how make the transition from a land lord to a lien lord and build a portfolio of passive cash flow investing in residential mortgage notes.
1. How to analyze to determine purchase price
---
Top Mistakes That Keep Real Estate Investors
From Reaching the Next Level
Meet JAMES E. CLARK
Principal of Clark's Laws, PC, www.clarkslaws.com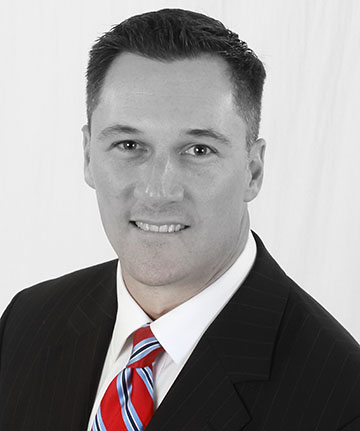 "As an attorney, observer, and investor I've been involved with thousands of real estate deals in just about every capacity. I've seen investors achieve success, and I have also seen many more failures. 
Through these experiences I have noticed and noted distinct patterns in what makes some investors so successful while others never seem to "make it." 
This presentation will feature the top mistakes I have seen investors make through the years, and how to avoid them."

---
ALSO RECEIVE OUR CASHFLOW EXPRESS
FEATURING TAREK & CHRISTINA EL MOUSSA
FROM HGTV's FLIP OR FLOP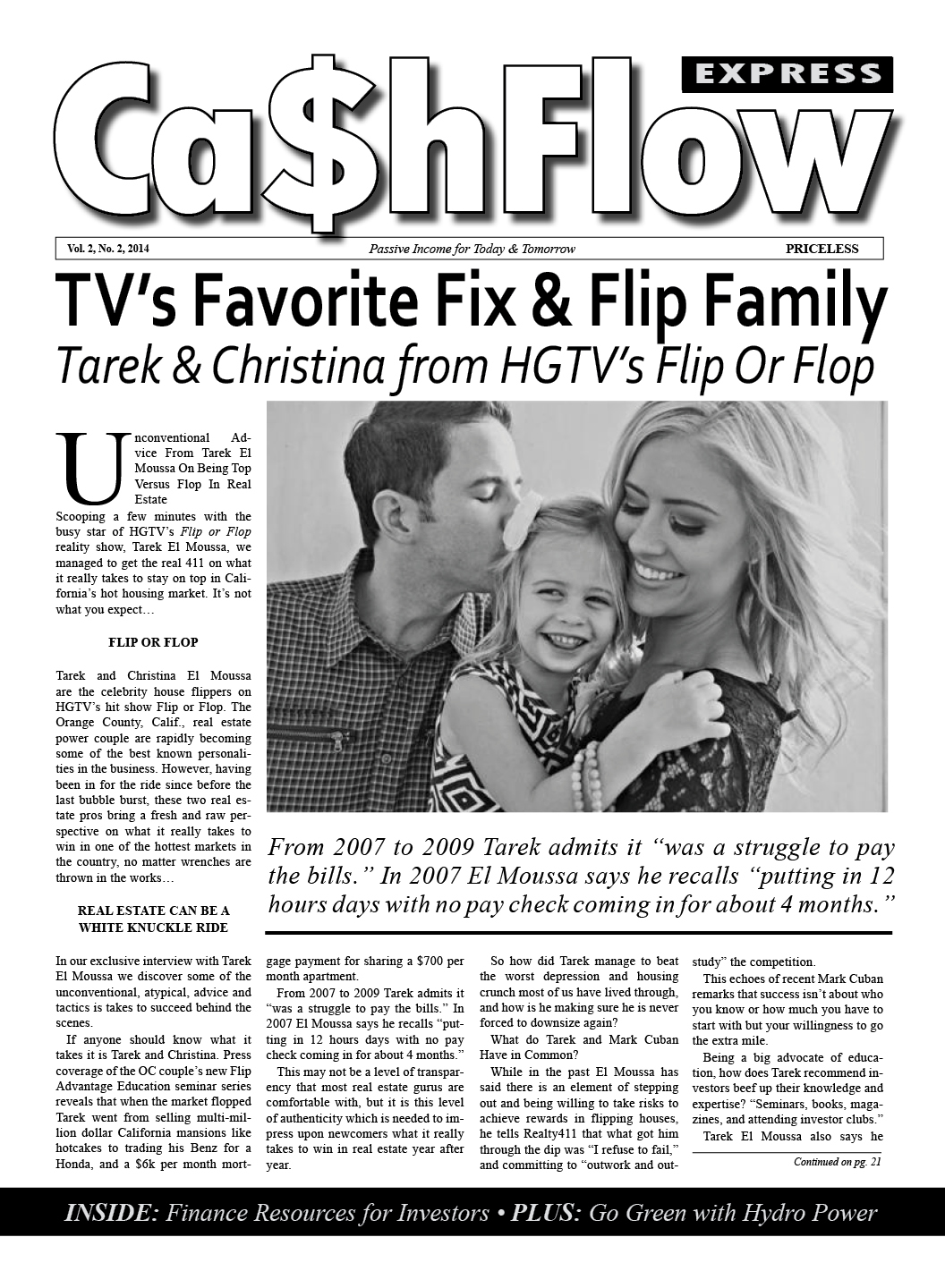 with Patch of Land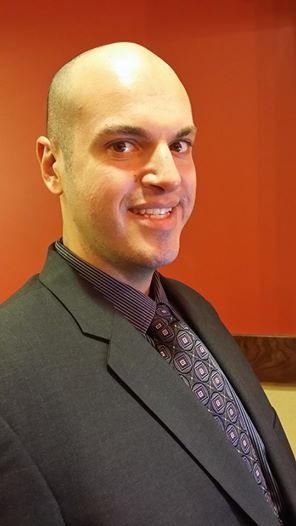 Manolis Sfinarolakis graduated from the University of Connecticut with BS in Business Administration with a Concentration in Accounting. 
After two stints working for Deloitte & Touche LLP and brief restaurant management, real estate, and internal audit career, Manolis identified a unique opportunity to create Reality Crowd TV Media Corporation whose mission is to inform, educate, inspire, and motivate entrepreneurs worldwide to start small businesses through crowdfunding and to provide a blueprint on how to crowdfund. 
Manolis has been heavily involved in the Greek Community as a member of AHEPA and the former Supreme President of the Sons of Pericles in 2012.
---
 
All Guests Receive Our Magazines, including:
 Our Original Glossy Issue: Realty411 / Real Estate Wealth
 Our Financial Newspaper, CashFlow Express & Our Popular Digital
 REI Wealth Monthly
  Meet Local Leaders & National Industry Professionals

 Influential Real Estate People & Business Owners Attending!!!

  Find Potential Partners, New Friends, Build Your Circle of Influence.
 Remember Your Net Worth = Your Network!!

Meet the Publisher
Real estate changed my life.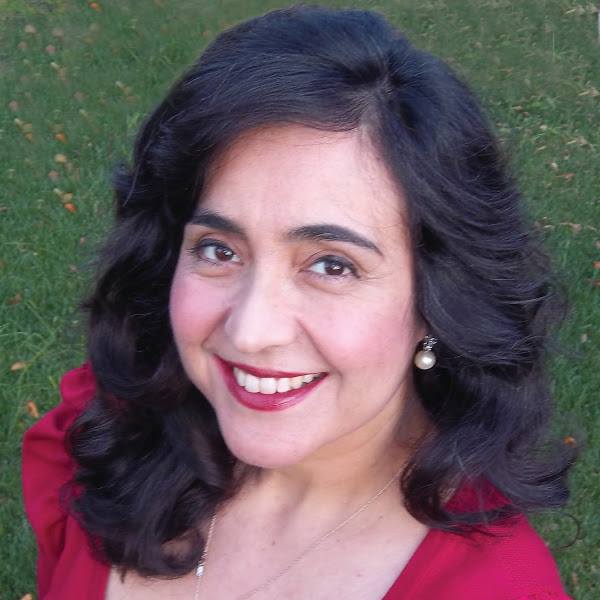 In addition to my career as a real estate investor and publisher, I am also a licensed real estate agent in California and produce expos around the state and throughout the nation.  
Come discover techniques that can help YOU understand real estate and skyrocket your portfolio. Our guests will receive our issues jam-packed with great tips and information to explode their business. I look forward to meeting you in person.

---
Long Island Real Estate
& Finance Expo
9:00 am- Welcome Message by Carl & Eilene Schiovone & Linda Pliagas
9:15 am – 10:00 am – Liz Trebotich – Growth Equity Group
The HOW and the WHY of Owning *Turnkey* Real Estate Inside Your IRA or 401k
10:00 am – 11:00 am – Claude Diamond, Mentor for Success
Great Unorthodox Techniques Of Sales and Success (G.U.T.S.)
*NETWORK BREAK - RAFFLES - MINGLE WITH EXHIBITORS *
11:15 am – 12:00 pm – Carl Schiovone, East Coast REIA
Getting Started Holding Properties For Cash Flow and Equity Growth
*NETWORK LUNCH BREAK* 12:00 pm – 1:00 pm
*MINGLE WITH EXHIBITORS - NETWORKING*
1:00 pm – 1:45 pm – Fuquan Bilal – National Note Group
How to build "bankable income" by investing in mortgage notes
1:45 pm – 2:30 pm -  Manolis Sfinarolakis – Patch of Land
Crowdfunding: What It Is & How It Works For Real Estate
*NETWORK BREAK - RAFFLES - MINGLE WITH EXHIBITORS *
2:45 pm – 3:30 pm – James Clark, Attorney at Law
What it Takes to be a Successful Real Estate Investor
3:30 pm – 4:00 pm – Andy Thaw, Mid-Island Mortgage
"RENOGIZE FOR 2015!"
4:00 pm – 5:00 pm *NETWORKING - RAFFLES - THANKS TO SPONSORS!*
THANK YOU TO OUR SPONSORS
Carl Schiovone – East Coast REIA/Schiovone RE Coaching
Claude Diamond – Mentor For Success (G.U.T.S. Sales System)
Liz Trebotich – Growth Equity Group
Fuquan Bilal - National Note Group
Manolis Sfinarolakis – Patch of Land
James Clark, Attorney at Law
Andy Thaw, Mid-Island Mortgage
Rebecca Windsor - Elite Apartment Coaching
Michael Joseph - Kitchen Liquidators
Adam Heller - Heller & Clausen Tax Grievance Group
Erica LaCentra - Rehab Cash Now
Gary O'Neil - Realty Consultants of America
TotalCreditAwareness.com
Long Island Cares Foundation (Charity)
Please donate to: The "Long Island Cares" Food Bank
 LEARN ABOUT OUR ONLINE-ONLY REI WEALTH MAGAZINE! No, we are NOT kidding, we now also own a MONTHLY digital magazine just for iPad and iPhone addicts! The newest addition to our Realty411 media company is here EVERY MONTH giving you the latest news and information in a NEW AGE ERA. Learn about our new issue here!!
 Receive a FREE PASS to Read 1 Edition for FREE as our Guest.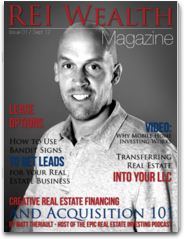 ATTENTION AGENTS/BROKERS: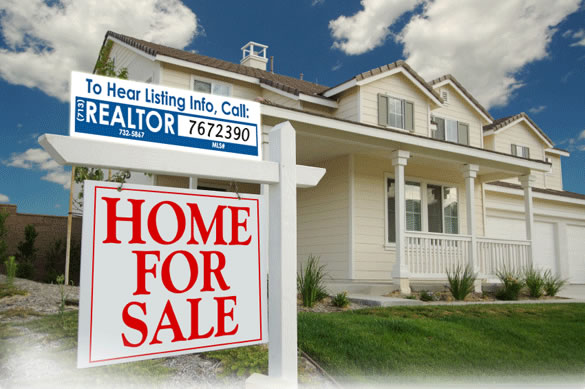 It's time for you to add Creative Real Estate Techniques into your
When & Where

Upsky Hotel & Resort
110 Motor Parkway
Hauppauge, New York 11788


Saturday, April 25, 2015 from 9:00 AM to 5:00 PM (EDT)
Add to my calendar
Organizer
* Event Organized by Realty411 *
Based in Santa Barbara County, Calif., Realty411 publishes online and print magazines, e-newsletters, produces expos, and mixers around the United States. Their mission to educate and empower everyone from all walks of life to invest in real estate. The media/marketing company is owned by a real estate investor and licensed California real estate sales agent. Realty411 currently reaches more personal investors around the nation with their in-house expos and events than any other realty investor publication in the world. Many expos are charity events where awareness and donations are raised for numerous worthwhile organizations, which focus on children, assisting the homeless, victims of domestic violence, and animal welfare.
For information, call: 805.693.1497 or visit http://Realty411.com or
our new expo website: http://Realty411expo.com
To contact us directly, call: 805.693.1497 or realty411magazine@hotmail.com
Save